Hi All. GT CookieMahnster here. I have been playing Forza since #1 and racing virtually since Ayrton Senna's F1 Monaco GP on SEGA Genesis.

In competitive racing I have won a couple of championships between the former LLBM (now Formula Forza) in LMPC and at Reddit Racing (/r/redditracing) in GT. I race entirely for pleasure and love the thrill of a good battle. Clean and respectful racing is what I am all about. I also currently hold a real-world Class-B race license which I obtained earlier this year (cool story).

Outside the virtual realm I am a college professor here in Canada, teaching introductory courses to databases, visual basic, systems analysis and design and 'advanced' .NET. I am also currently completing the 4th year of a degree in 'adult education and digital technology' and looking towards a Masters of Education.

I grew up around motorsport and consider my home track (Mosport) to be my second home or cottage. For all my 31 years I have not missed a single major event or year at the track, and in the last two years myself and a close friend have been marshaling corners at club weekends in addition to Nascar Trucks, ALMS, SCCA TransAm, World Challenge, IndyCar and others. I also serve on our Board of Directors. The knowledge of racecar, and racecraft, is within me.

I hope to join a series here at TORA to further enjoy this leisure activity, and I am especially interested in the Enduro series' as those are my favourite areas of racing in real life. If not an official one then maybe a few community events for now. I'm sure I will be middle to back of the pack and that's fine. I just want to find some similarly skilled colleagues to hone our craft with.

Looking forward to meeting you all on the grid. Cheers.

Edit: Aiming for #800 (so I can make the two zeroes cookies heh)

CookieMahnster




TORA Race Number

: 800


Number of posts

: 3


Location

: Ontario, Canada


Registration date

: 2013-10-20


Reputation

: 0



Welcome to TORA bud. 800 has unfortunately just been requested but you can search for and request a number HERE
Last edited by BG Hainesy on Wed 23 Oct 2013 - 14:44; edited 2 times in total
Wow, quite some experiences you have there! Welcome mate


BG Wumba




TORA Race Number

: 43


Number of posts

: 843


Location

: Birmingham


Registration date

: 2012-02-23


Reputation

: 24



BG Wumba wrote:Wow, quite some experiences you have there! Welcome mate

 
I was thinking that, very impressive, hope you enjoy it here at TORA, i'm sure you will!
Welcome to TORA!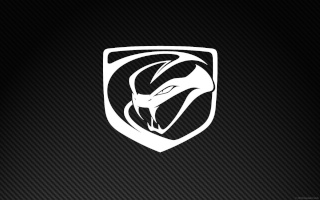 With greetings from Thijs Visser (henkymetcola) Air Transat Racing

TORA ISCC Season 5 LMP1 #10th overall

Hi and welcome. Only just joined myself and looking fwd to great racing on Forza 5.

Mavrick 0




TORA Race Number

: 69


Number of posts

: 93


Location

: Raunds, Northants


Registration date

: 2013-10-21


Reputation

: 1



Welcome to TORA!
If you are into ALMS racing, enter ISCC for there final 2 meetings of the series its going to be a cracker!

ShrinkingSteven




TORA Race Number

: 8






Number of posts

: 2492


Location

: Peterborough UK


Registration date

: 2012-03-14


Reputation

: 59



Welcome CookieMahnster and Mavrick!

Cookie, I think I may have raced with you (more like was on the same track just a different sector) in the Reddit Miatas a time or two. Enduros? In early December is the 24 H of Nordschlieffe, and on November 2 is the 4H of LeMons at Road Atlanta. Extreme opposites, except for the common "enduro" theme.
______________________
http://ax4x.forumotion.co.uk/
2012 MMTCC Sedan Championship 2016 VTCC TC250 US Championship
Welcome CookieMahnster, hope you enjoy TORA!
Sweeet. Thanks guys very much for the warm welcome!

Thank you @Mavrick 0 for volunteering #800 towards me!

@ShrinkingSteven - I've been poking around ISCC, but for now I've got some other things keeping me busy. Not the least of which being preparation for my Nov. 22 box of goodies. Nordschleife however.. is my favourite.

@Flyin Mikey K - I recognize your GT for sure. I actually just hosted an open lobby night of mini-enduros running those Miatas last weekend. Oh what fun we had. That whole series was such a blast I hope we do it again.

Again thank you all, see you soon!



CookieMahnster




TORA Race Number

: 800


Number of posts

: 3


Location

: Ontario, Canada


Registration date

: 2013-10-20


Reputation

: 0



---
Permissions in this forum:
You
cannot
reply to topics in this forum