Might as well get around to this now.

Hello everyone, I am Travis a.k.a PiiHB. I am part of the NeinShiza crew that some of you may have heard of around these parts. Glad to be here running with TORA finally, I have been wanting to make it here for a while. Cant wait to get to know everyone here and I'm sure it will be a lot of fun.

Gamertag is Dr PiiHB
NeinShiza for life!
Welcome dude

Racing is life, anything before or after is just waiting
Welcome to TORA!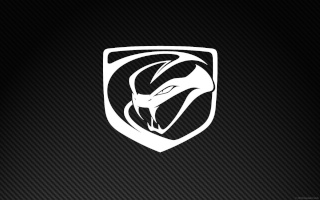 With greetings from Thijs Visser (henkymetcola) Air Transat Racing

TORA ISCC Season 5 LMP1 #10th overall

Welcome to TORA!  
Hope you enjoyed your debut at the Ring, and look forward to racing with you in the near future.
______________________
http://ax4x.forumotion.co.uk/
2012 MMTCC Sedan Championship 2016 VTCC TC250 US Championship
Thanks guys. I most definately did enjoy the TEC event at the Ring. I have just read the big release for the upcoming 2014 seasons and I have a tear in my eye. I have been looking forward to having the chance to run TEC for a while and now that I can run them they are on hold. Frown. Oh well, they will be back one day and hopefully I will be around to participate.
Welcome dude, and yea it does suck since I too adore the Endurance events, but there is only so much we can do with the current game, I doubt the TEC will be put off for long though.
Completely understand the why. I just wont be getting fm5. sticking with fm4 until Project
CARS comes out on PC. Then thats where I'll race, assuming there will be a community. It would be great to see TORA set up a little something there too. Just saying.
TORA haven't said no to the possibility of setting a branch on each of the popular games if there is enough interest on them, I know several of our own team and people from others have taken to racing on such platforms as GT5, iRacing and F1 2013, so anything is on the cards.

Keep an eye on some of the discussion threads near the bottom on where people are trying and reviewing some of the games you have mentioned, if there is indeed a demand, I am sure something will be considered to support it.
i have peered in a time or two and i like what i see. iracing was considered for a while until i realised the money that game can consume. i dont have the time or the money required to run there but pc based games have so much more potential than anything on a console. even these next gen consoles can not compete with my computer. i think project cars will be the one to match the excitement level put forth by fm4. the physics should be better and on par with fm5, plus you get night and rain and the lighting of the game looks incredible. it is going to be a stunning game and i cant wait to max out the settings and make my computer do some work.
---
Permissions in this forum:
You
cannot
reply to topics in this forum