Hello, everyone;

My name is Barry Davies, I'm twenty-two, and I'm a motorsport fan on-and-off-line.

I was born in Great Britain and started my motorsport career in the shadow of Michael Schumacher's Formula One domination. As a young teenager, I came to the United States to live with friends. I've not moved since.

I've been simracing for nearly five years now through rFactor and Richard Burns Rally, but in real life I own and actively race several shifter-karts and a late-00's Honda Civic for local rally. I've won several races in the European circuit and competed as a top five finalist in two separate karting championships: one European and one American. I am by no means a professional driver, but I've got enough experience that I know what I'm taking about when it comes to auto racing (in most cases).

When I'm not working, at the track, or racking virtual kilometers up, I spend my free time rather creatively. My hobbies include writing and drawing, composing electronic music, and playing the piano. I also enjoy other forms of gaming including, but not limited to: MOBAs, RTSes, and FPSes.

I'm not sure what I want to get out of this whole TORA experience. I'd like to be able to compete with the wonderful people here in all sorts of series. I primarily enjoy single-make spec racing and endurance racing, but my experience online spans to multi-class GT/Prototype racing and time attack competitions.

I found this site through the grapevine; I had been looking on the Forza Motorsport 5 forums when I decided I wanted to join a league. One thing led to another, and here I am.

I hope to have a wonderful experience here at TORA, and I look forward to competing with the best you have to offer.

Imm3diateNCR




TORA Race Number

: 468






Number of posts

: 2


Registration date

: 2014-03-10


Reputation

: 0



Welcome to TORA Mr Davies
______________________

http://ax4x.forumotion.co.uk/
2012 MMTCC Sedan Championship 2016 VTCC TC250 US Championship
Welcome to TORA.
Reading though all that I think you will fit in very well here.  

ShrinkingSteven




TORA Race Number

: 8






Number of posts

: 2500


Location

: Peterborough UK


Registration date

: 2012-03-14


Reputation

: 59



Welcome to TORA

Racing is life, anything before or after is just waiting
Welcome to TORA Barry!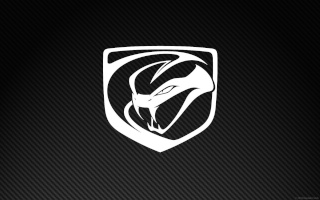 With greetings from Thijs Visser (henkymetcola) Air Transat Racing

TORA ISCC Season 5 LMP1 #10th overall

Welcome to TORA matey  
http://clubcraracing.fullforums.net
Welcome to TORA Barry.

~sky~

Similar topics
---
Permissions in this forum:
You
cannot
reply to topics in this forum