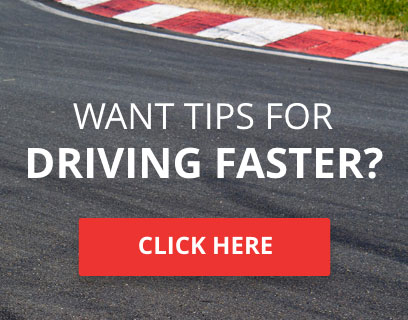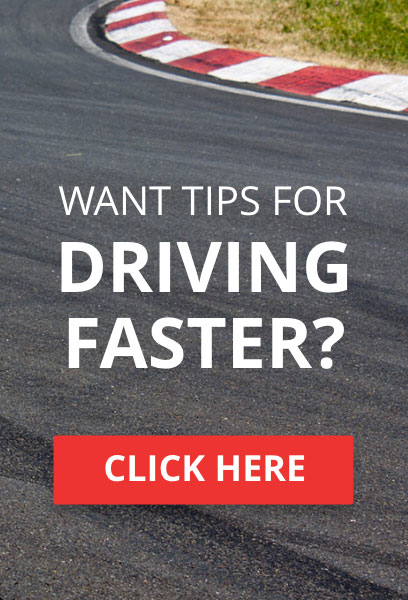 Thank you for your interest in the F4H Pro Endurance. We've been thinking of doing something for quite some time now and me personally, I've been waiting patiently for a multi class event so we decided that we would expose our idea to the community, have you take part and see where it can take everybody. The truth is, this game is not complete. We have had to work with what we have and it also plays into the rules and organisation of an event. We all have to understand that the current state of the game plays against us and makes things very difficult in terms of diversity and restricts us to lap racing as opposed to distance racing which we would have preferred on this occasion. So before I go any further lets see why we chose what we did.
The Cars:
The reason we have gone with Spec for both classes is because we have seen countless arguments or unrest about balancing. We just didn't want that to over shadow this event and we wanted to get back to basics and offer people some low maintenance, hassle free racing. Trust me, I wanted the R8 in this and maybe the Vette too alongside the 458 but I can hear the displeasure already. Let's see how these few races go first and we can then plan for the future. We chose the Audi E-Tron for LMP because it's an exciting car. We didn't have it in FM4 and with it being AWD, it can offer even the novice LMP driver - or the guy who hasn't tried LMP before - the chance to try this class out. It's a great car to drive. The #92 BMW was chosen by yours truly F4H Trash because 'it was German'. Another great car and picturing the Audi and BMW on tracks like Spa, Le Mans and Road Atlanta is very exciting. You guys all make great replica paint jobs! The cars will remain at their stock PI, we want to keep the playing field as even as possible and offer an exciting few weeks of racing.
Qualifying:
This hasn't been done before to my knowledge. Given the real lives that the TORA staff have and indeed many of you guys - we have decided to put the qualifying in your hands. Qualify at your convenience and do things the way you want. Qualifying plays a small part in the race weekend and sometimes many of you work nights, you haven't had the time to practise or you literally get home 5 mins before qually and we more than often hear, 'I haven't even had a chance to test the tune yet'. We want to try a different approach. Will it work? We hope so. The power really is being put in the hands of the competitor to make this series as convenient as possible for you guys and us. Want to hold a qualifying lobby? Fire away. Post in the qualifying submissions thread before and after you organise one but be warned, when you state/post your laptime then it's set on concrete. You cannot improve your laptime. Another benefit? We have all Friday night and Saturday morning to set up the lobbies, organise hosts and everyone - when you wake up that morning - will know where they are that afternoon for the race. No waiting around or losing 3 hours of your day for an hour of racing.
Before you start posting and going nuts, yes we know you can cut on Spa. We are fully aware and is it our fault? No but we really wanted this track in the series. We are putting the power to you guys as I said and trust that you'll stick to the racing line. We understand that you may cut to gain that extra half second but everybody will have the same advantage. I cannot officiate this at all but in the race, if you're caught cutting then we won't have an issue coming down hard on people and penalising them heavily. We expect every one of you to maintain etiquette on track. We have also allowed all assists to be on for qualifying. We want people to have maximum comfort for qualifying and we also cannot govern it. Assists can slow people down more often than not so we are not too concerned about this.
Upon taking an image of your time you will be on track, paused and showing that it is indeed that particular track. If we cannot make out or verify that it is that particular track then we will ask you redo your time and post it again so be sure you show the relevant section of the track in the image so we know you're on the correct track.
Race:
There will be a pace lap and everyone will get into their positions in a single file. The leader will announce GO (green, green, green) as he crosses the line. We chose a 1 hour racing time roughly so you guys can race properly. Give you guys ample time to have a strategy and if you get hit at the start of the race or spin off then you have loads of time to make that ground back up. We did not want a splash and dash set of races. Some of us need to find our groove and we are trying to cater to everyone at this moment in time. We will have some assists turned off for this such as force clutch, no ABS and the likes. Usual stuff as we are not trying to screw people over but we also don't want to make things too easy for the race.
Liveries:
We want you to have the numberplate and TORA website across the top of the wind shield, side skirts and front bumper. Anything you'd expect from a regular TORA event we want to see here as TORA have been kind enough to allow us host the event at their forum. We do however encourage you racers to have replica liveries and look at the liveries for Audi and BMW cars over the years and send us loads of pictures and clips from the races. It's one thing I really am looking forward to is seeing a full lobby of these cars with full paints going around Spa.
Teams:
We wanted larger than usual teams so the slower guys in a squad get a shout at deciding the way the points go. We want four on a team but only 3 will contribute to the overall points for that weekend. You will also be allowed to drop a weekend in your team. Privateers are welcomed so don't feel obligated to be on a team or think that this is only a team event.
Tracks:
The tracks speak for themselves and we are excited about Long Beach because it's such a short track and it's going to be one hell of a race coupled with walls everywhere. At that stage of the mini series you guys will be used to your cars and we want to test you all and really, this is where many of us get our kicks in racing. Some people won't have a good day at some of these tracks but we hope that overall you guys will enjoy the multi class, the tracks and cars. We didn't want to use non-real world tracks and there was a shout for Sebring but it's not in it this time. Le Mans comes here for the first time to TORA (FM5) in Multi Class and that should be exciting.
Etiquette:
Race craft is something of a hot topic lately. The length of the race should really stop these first corner carnage scenes we have so many times from week to week. There is no need to dive bomb the first corner or go side by side into Eau Rouge whilst pushing your competitor off the track. I'm just imagining all this but the racing and passing needs to be clean and fair. We will be watching replays and taking SI's seriously but we really don't want to see them. Sometimes we have a racing incident, nobody to really blame and it just happens. Brush it off and move on but if you feel you've been hard done by then come to us. We will penalise people heavily for unsportsmanlike behaviour.
Don't cut the track on race day. No excuses at all. We are all good enough on this game to not cut 4 corners in a row. I've been racing events since IFCA started up which was years ago. We know a chancer when we see one and there always will be someone who does it.
Lastly:
Help us make this better. We really are inspired to build a core idea for racing given the tools we have. We want you guys to have fun and be critical of us but constructive. We will consider and listen to all ideas. Tell us what you hate and what you like. We are doing this to try make the experience as best as we can for you and minimise the problems we see. This series is supposed to be self oiling and require low maintenance while offering you quality racing.
Come along and join the racing. Help us make the experience at TORA a great one.



TORA Race Number

: 379


Number of posts

: 1083


Location

: Toronto


Registration date

: 2012-06-19


Reputation

: 44




---
Permissions in this forum:
You
cannot
reply to topics in this forum