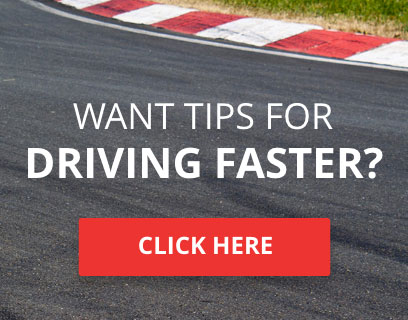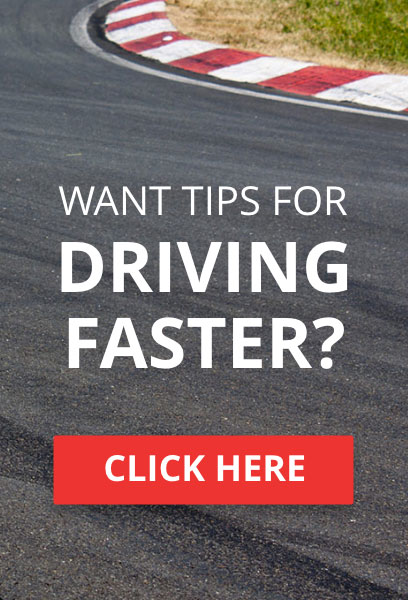 Rule
BookGeneral Rules & Driving Etiquette
IndyCar racing, as defined by TORA, is a non contact sport. It is understandable that on occasion some contact may occur that is not expected by either party, for example due to lag. Competitors with 'lag' issues will not be penalized, but may be asked to improve their connection, if the issue is persistently hindering other's experiences please see connection section.
TORA expects competitors who partake in its championships and meetings to behave in an appropriate and respectable manner. Insulting comments or behaviour towards fellow competitors and race stewards is unacceptable and will be dealt with severely.
TORA expects all drivers taking part in the championship to have read and understood the TORA 2013/2014 Sporting Regulations Link - 
TORA 2013/14 Sporting Regulations
Blocking
7.5.8 A driver may choose to protect his or her line so long as it is not considered blocking. Blocking is defined as two (2) consecutive line changes to "protect his/her line," and in doing so, impedes the vehicle that is trying to pass with each of the two (2) consecutive movements. Drivers are encouraged to check with the Race Director for a full explanation before the start of the race. If, in the case of side-to-side contact, one of the two cars leaves the racing surface (involuntarily) then it may still be considered "a racing incident."
Right to the Line
7.5.9 The driver in front has the right to choose any line, so long as not to be considered blocking. The driver attempting to make a pass shall have the right to the line when their front wheel is next to the driver of the other vehicle. Note: This rule may be superseded by class specific rules.
Rejoining the track
7.5.18 If all four wheels have left the track or you have become caught on sticky grass or sand you must rejoin at the nearest point compatible with safety. It is unfair and unacceptable to simply rejoin the circuit as quickly as possible without any regard for the drivers around you who have been able to retain control of their car. If this means stopping at the side of the circuit until safe to rejoin then that is what you must do, even if that means you rejoin last.
7.5.14 The track is defined by the painted lines surrounding the circuit this meaning you are to stay within these guidelines, all drivers are reminded that at least 2 wheels must be kept within the track limits (white lines, painted kerbs, edge of tarmac). Failure to adhere to these rules will result in a penalty.
7.5.15 It is prohibited for any competitor to come to a complete stop on or beside the circuit without good reason or the intention of retiring and leaving the race.
7.5.16 It is prohibited for any competitor to willfully drive their car at 60% or less of their usual race pace, either on or off the track during racing conditions.
2015 TORA IndyCar Series Championships
1. DRIVERS CHAMPIONSHIP
This will be a championship fought by each driver for themselves. The total amount of points at the end of the series, minus the lowest scoring round from their overall points will be their final points total and will result in their position in the overall drivers standing at the end of the year. There will only be an overall Championship plus a separate table for privateers.
2. TEAMS CHAMPIONSHIP
A team will be made up of up to four drivers, all driving the same car. This championship will be scored by the total points score of the top two drivers for each race meeting, over the course of the championship.
- Team Driver Changes
For the length of the entire series from Round 1 until the Final, 1 team driver change will be allowed.
- Substitute Drivers
For the length of the entire series from Round 1 until the Final, 1 substitute driver will be allowed.
Car Swaps
Once Sign Ups open any team/driver may choose their car. This car choice can be changed as required throughout the pre-season, however all teams/drivers will be locked into their current car choice after Round 1 has began Once this passes all drivers/teams must use their selected car and no car changes will be allowed. 
Car PI
Stock
Race Meeting
We ask that all competitors are on Xbox Live 15 minutes prior to the start of the race meeting, make sure their NAT settings are setup correct, and appearing online to everyone. Any competitor who does not follow these runs a very high risk of not receiving an invite, or being able to compete.
Each competitor must also post "IN" in the relevant race meeting thread on the TORA forums, until one hour before the race meeting at the very latest. Anyone who doesn't post "IN" in this time frame will not compete.
7.2 Qualification
Qualifying
7.2.1 Qualifying shall be ran before a race has started set to a x amount of laps or x amount of time as advised by race control in either 1 or 2 sessions as per series rulebooks. The results of these sessions will determine the starting grid and lobby order you are assigned too.
7.3 Post Qualification Proceedings
After Qualification has finished Race Control will update the Live Timing hub, which will display qualification results
You will receive a game invite after lobby hosts and lobbies are sorted, these will be displayed in the Live Timing Hub
We estimate the above process to take between - 10 - 30 Minutes
There will be 1 qualifying sessions per race meeting. (Long Beach being the exception with 2.)
- A roll off delay will be in effect to accommodate a greater opportunity for clean running and driving concentration. Collisions will be set off, and damaged will be SIMULATION. (Long Beach, Bathurst and Indy Oval being exceptions)
- Qualifying will be set to 17 minutes, once 15 minutes of time has elapsed drivers may finish the lap they are on and meet up at turn 1 for the lobby hosts to collect times before 17 minutes elapse. "Clean" qualifying laps are over "Dirty" laps. A slower "Clean" lap will start the race ahead of a quicker "dirty" lap. Make it count!
These times are used to denote who will be in which race lobby.
- Once Qualifying  is over, 'Live Timing' will be updated along with who will host the various racing lobbies. TORA will ensure that this process is completed as quickly as possible but please expect a minimum of a 10 minute break after the qualifying session for which the TORA team will set up race lobbies.
- Any driver who had not set a qualifying time will be able to join the race at the back of the lowest lobby, upon the race directors approval.
.
RACE 1
Race will start in a rolling start in order of qualifying positions.
Race 2
Race will start in a rolling start in order of points positions entering the nights racing. (Long Beach being the exception)
Settings
- Collisions during all races will be on, and set with Simulation Damage (Long Beach, Bathurst and Indy oval will be cosmetic). All driving aids will be available, apart from ABS, STM and auto-brake. Steering will be a choice between "simulation" & "normal"
Each race will be 40 miles length, denoted by a set number of laps. Racing conditions will end at the chequered flag, racing to end the noted lap.
Rolling Starts
7.4.4 The grid will start under rolling start, competitors will be instructed to drive in single file at speeds that do not exceed 100 MPH (160 KPH), Race control reserves right to lower maximum speed if needed.
7.4.5 Upon on reaching a predetermined point on circuit drivers will be instructed to form side by side at speeds that do not exceed 60 MPH (96KPH)
7.4.6 The driver in pole position will ask if the last place driver is lined up in formation and the lead drivers will accelerate after instructing "Green Green Green", race conditions will begin upon "Green Green Green!" command.
Pace Car - Driver
7.4.7 The Pace Car Driver is responsible for the safe operation of the Pace Car at the direction of Control. The Pace Car Driver must take steps to ensure that the Pace Car is utilized correctly as per race director or Lobby Host instructions.
Mandatory Pit Stops
Pitstops
There are no required pit stops during racing.
Safety Cars
There will be no safety cars during racing.
Race Restarts
If half the field is taken out on the first racing lap and all cars are severely damaged then the lobby host may call for a red flag and the race is restarted fully i.e. from the lobby (2 attempts for a start only!)



TORA Race Number

: 61






Number of posts

: 5025


Location

: Cocoa, Florida, USA


Registration date

: 2009-07-11


Reputation

: 71





Similar topics
---
Permissions in this forum:
You
cannot
reply to topics in this forum