hey all hows it goin???? im a noob to this site and and to league racing in general
well  i go by invadur zim <- is my xbox360 GT and my steam user name-> invadur_zim
i play forza4 on 360  as well as asetto corsa on pc
pretty much made a name for myslef with all the touge legends on forza tho im not super fast anymore lol gettin back there,mostly lack of internet and moved from california to north carolina nice to see america...p.s. california sucks lived there for 26 years so i know lol
i always setup my lobbies as hardcore no assist noobs hate me... oh well haters gonna hate lol
too bad Microsoft doesnt support logitech wheels on 360 would love to use my g27 on forza oh well
i love drifting period and recently got into touge racing i kinda specialize in downhill racing i dunno just love it nothing really to do with initial d tho i do like truenos just severely dislike the panda scheme been done to death every fanboy wants to be takumi sad is 99% of em cant even touch me lol even touge in real life
well did until my mighty max [yes a mitsubishi pickup truck] got totaled..no it wasnt racing lol i was doing 40mph and some knucklehead pulled out in front of me around 50 ft or less and i couldnt do anything to avoid it twas a very sad day my heart still aches...lets just say i aimed for his door...dont worry every one was fine no broken bones just a few bruises so now i drive a 2002 honda civic sedan tho im a mitsu guy i can say im very impressed with this car handles very well even on downhill does pretty darn good probably gonna pick up a stickshift version for myself and tune it for touge..wifey wouldnt let me get stick as my truck scared the s**T out of her lol..i will try to race with a few of you guys or some events when i can between work,college and sleep...well enough of my babbling hope to race some ya guys and gal..would love to do some exhibition cat n mouse downhill runs if anyone is interested specially on assetto..i gots haruna,akagi,shomaru pass,mandagout-peyregrosse [all downhill versions ]
Last edited by invadur zim on Thu 29 Jan 2015 - 18:47; edited 1 time in total

invadur zim




TORA Race Number

: 742






Number of posts

: 4


Location

: North Carolina


Registration date

: 2015-01-28


Reputation

: 0



Im in South Carolina!  Whereabouts in NC are you?
i live in greensboro,nc
literally near the pti airport O.o
i know 2 people i met on forza live out here in nc,one goes by "a colonel",and the other is "haizrail"

invadur zim




TORA Race Number

: 742






Number of posts

: 4


Location

: North Carolina


Registration date

: 2015-01-28


Reputation

: 0



Welcome to TORA!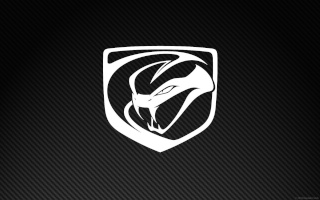 With greetings from Thijs Visser (henkymetcola) Air Transat Racing

TORA ISCC Season 5 LMP1 #10th overall

invadur i know who u mean by "A COLONEL" i race with him on Touring US Masters

top Lad he is and as for the other do u mean "Hailfire"? is so hes a top lad also.
and WELCOME TO TORA!!! wooooo
Please take time to pick your number and look at the Variety of Events we have for FM5 and FM4 and PCars to come soon


HCR Solar




TORA Race Number

: 202






Number of posts

: 2160


Location

: England


Registration date

: 2014-07-18


Reputation

: 25




Similar topics
---
Permissions in this forum:
You
cannot
reply to topics in this forum