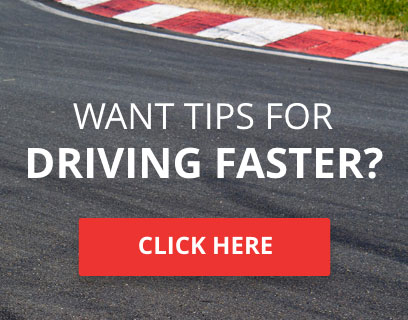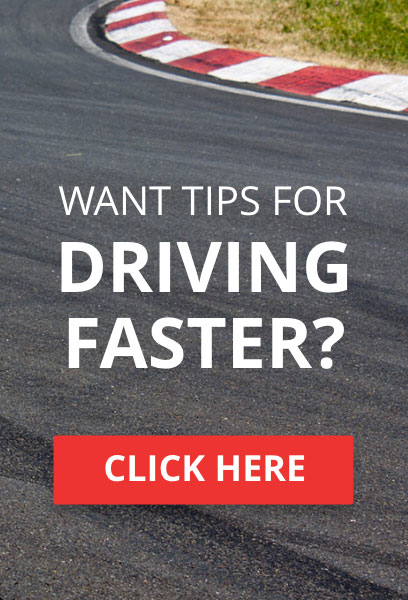 Racing and Driving Etiquette:
The MSA TORA Maximum Group VAG Trophy is a non-contact sport. But, some contact is expected or unavoidable. If you feel that you have been involved in intentional contact whereby you have lost ground in the race, please take 5 minutes to file a Stewards Inquiry within 48 hours whereby the Stewarding team will privately review it and decide what action is taken,
We expect each and every competitor that attends any of the championship meetings to behave and communicate in a respectable manner to every single competitor, Steward and Race Marshall. If you feel a comment may be offensive, hurtful, or unnecessary then please don't say it at all.
Track Limits:
The track limits are determined by the solid white lines either side of the track. At all times, two wheels must remain on this part of the circuit, unless of an occurrence where it is near to impossible to keep two wheels on the track, such as avoiding a collision. During a race meeting, each time the track limits are purposely not adhered to (to gain an advantage), a warning will be given. Each driver will be allowed five warnings of all four wheels leaving the track via the inside of a corner, at any part of the circuit. If a sixth and subsequent "corner cutting" occurrences happen within a race meeting, then that driver will lose a position for each corner cut. Again, if a corner is cut to avoid a collision, this would not be given a warning.
The track limits must be adhered to in the event of gaining an advantage whilst having an on-track battle. If a driver overtakes a driver by getting all four wheels off the track, the driver must give that position back before they may continue the race. If the driver which was overtaken backs off heavily either through incident or "mechanical" failure, then the position will not need to be given back.
If at any point you leave the track, you must wait for a chance to return, at NO point may a driver return to the track into oncoming traffic. When coming back of please call out that you are returning onto the circuit.
Driver and Team Entry Rules:
The MSA TORA Maximum Group VAG Trophy will only allow entrants from the United Kingdom with a valid full UK driving license, who can travel to receive their prize should they win the driver championship.
You have the option to be a team of two or three drivers, or a single privateer entry. The VAG Trophy will have the use of three championships. These championships are: Drivers, Team and Privateer.
Once you have signed up with your team and completed your first Qualifying/Race, you are then 'locked-in' with your choice and current driver line up for the remainder of the series, however a new driver may be added to a spare seat in a team entry if they have not yet competed.
Car changes may occur during the season however all points gained up until that point will be lost for you and your team.
If at some point a driver decides to give up his seat for any reason (e.g.  due to real life commitments) then another driver can take that seat. The points that the driver has earnt for himself and the team will be lost and the new driver will start from zero. The team's points will adopt the points of the new driver.
Privateer entries may only become a team entry only if the original Privateer driver has not yet completed a round.
Championship Scoring:
There is a dropped round in the championships. The race in which the driver/team/privateer scored the lowest amount of points will not be included in the final scores.
Drivers Championship: All drivers are by themselves when earning these points. The points will be scored starting at 120 for first place and then subtract one point for every position down.
Teams Championship: This championship is to determine the team with the most points at the end of the season. However, only the top two drivers will score points for their team in any given race in order to keep it fair for teams that choose to run just two cars.
Privateers Championship: This championship will be run for drivers that decide to enter as privateers. Whichever driver is in that car for that race scores points for the privateer championship.
Reserve Drivers: You may only use one reserve driver per Team or Privateer over the course of the entire championship. The reserve driver can come from an existing team, privateer, or any other friend. A substitute driver may only score points for the team they are driving for in any particular race, and must remain in a single car/team for an entire race meeting. A substitute driver may not be already registered in the series, unless they have not yet raced in the championship.
Race Format RulesQualifying:
Qualifying procedure will be the following:
We ask that all competitors are on Xbox live 15 minutes prior to the start of the race meeting, and appear online. Where necessary, each competitor must post "In" in the relevant race meeting thread on the TORA forums if they wish to race. Anyone who wishes to race without posting "In" will need to wait the race meeting organizers confirmation before being allowed to race.
TORA's 'Live Timing' system will be updated prior to the race meeting with who your lobby host will be for qualifying, and will be updated during the meeting with the results. One invite will be sent out to all race entrants. This invite will also denote your qualifying lobby.
If a connection issue is apparent please contact the race director or lobby host as soon as possible and they will do their best to ensure you can connect to the qualifying lobby.
Competitors who are not connected to the host's room at the start time without good reason stated before the start time of the race meeting will not be able to take part in qualifying. The qualifying session will start no later than 10 minutes from the designated race meeting start time.
The Qualifying lobby will be set to six laps: one warm-up lap and five flying laps, upon the final lap, all drivers must pull off to the first turn and away from the immediate track to allow anyone still qualifying to not be distracted, once all drivers are finished, the host will take down each drivers lap time, however each driver must confirm their time with the host before leaving to minimize any errors.
Race:
TORA's 'Live Timing' system will be updated after qualifying has taken place to update you who your lobby host will be. We ask that all competitors remain on Xbox live for the start of the race. ONE invite will be sent out to all race entrants. This will denote your race lobby. If a connection issue is apparent please contact the race director or lobby host ASAP and they will do their best to ensure you can connect to the race lobby.
Competitors who are not connected to the host's room, or contacted a race official to explain a delay, after 10 minutes of the race lobby invite has been sent will not be able to take part in race.
Grid will be the results of the qualifying session. All drivers with "clean" laps in qualifying will be before all drivers who set "dirty" laps. Races will take place over a pre-determined amount of laps. There will be two races per evening;
Race 1:
Race 1 will start with the host arranging the drivers in order, which will be done by doing a lap of the circuit. The drivers will then line up on the starting grid. Please make sure to keep at least 100 feet away from each other during the warm-up lap.
The race will start when the host agrees on a start time as denoted on the running race timer.
The first race will last for a pre-designated amount of laps, totally approximately 15 minutes, and all drivers will do a full sprint to the finish.
Race 2:
The grid order for Race 2 will be results from Race 1. The starting procedure remains the same as Race 1, and the race will last approximately 15 minutes.
Driver Aids/Assists:
Collisions during all races will be on, and set with Limited Damage. Driving Line and Normal/Simulation Steering are the only allowed driving aids that may be used. TCS, ABS, STM, Auto-brake and Auto-gears are prohibited. Manual gears must be used but it is up to the competitor if they wish to use the clutch or not.
Pit stops:
There are no mandatory pit stops.
At the completion of the race the finishing results will be recorded and the points will be tallied up, If a person should lag out before the conclusion of the race their finishing position for that race will be counted as the back of the grid.
If you want to survive out here, you've got to know where your towel is.



TORA Race Number

: 94






Number of posts

: 7382


Location

: Colchester, UK


Registration date

: 2010-07-14


Reputation

: 165




---
Permissions in this forum:
You
cannot
reply to topics in this forum