****NOTE******* most of these leauges are from my old forum and myself and my team hold the credit to them ****
Hey guys so i thought for when events finish ive got some ideas that where good in the past in which would work now and provide close racing and mabye independance
so my first idea is the Classic Car Cup, first introduced by Sub Zero Steeve it featured any car PRE 1980 (1980-1930) with weight and power restrictions and cars built into b class it made racing close and not much in the drivers skills but the cars chosen. cars that got banned Was the Jaguar E type, All Le man race cars, Corvette C1 and the Lotus 2 11.
The second Idea (MADE BY MEEEEE) was the NASCAR Cup in which consisted with the nascars going round tracks with corners (shock horror!!) cars had a 35% power handicap and gripped well causing great racing i ran it a while ago (2012) but sadly..it sorta flopped because people did not like silverstone in them....yep
and the third idea which was made by Sub Zero Joker was the VTEC Championships, consisting of a A B and c class cars would be made to them specs using many of the cars, it was close as builds where spec ones and no store tunes could be used.
let me know what you guys think and mabye i could help you out by diggin the rule book out from my hard drive

nova
" You cant really expect to race in forza and not be taken out...thats like walking into no mans land and expecting not to be shot" -Nova 2K16
Owner of Nova Sport
Second in Command  At Samsung racing 
TORA-  HCR Porsche supercup Season 2 2nd in Private Class
,  THO VAG Trophy 3rd Teams
, TCC Season 5 Somewhere. Spec cup Third Private class
.
Sub Zero Energy-  4 Times winner of Rally Legends tour
, GT Open winner
, Spec Series 3
, Flying targa challenge runner up
.
Team Hard Online Racing Series- Season 2 AM VW CUP winner
, 2nd BTCC
, 3rd Britcar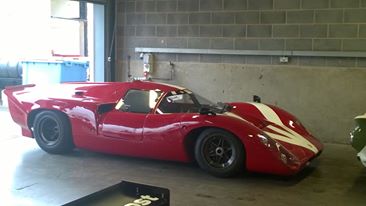 ( Insert Ribbons & TORA Role here)

Sub Zero Nova 2




TORA Race Number

: 86






Number of posts

: 995


Location

: UK, Kent


Registration date

: 2014-06-16


Reputation

: 14




Similar topics
---
Permissions in this forum:
You
cannot
reply to topics in this forum