Not much for talking about myself. My gamertag's Xeyeov, same as my username. My age is irrelevant, as what it's meant to represent is maturity, which can't be objectively measured. I currently reside in the United States. I have no real life sanctioned racing experience, and the majority of my virtual experience comes from Forza 4. The only previous league participation I have is with VM/Virtual Motorsports, which shut down January 14th of this year. While I have no direct figures to cite anymore, I competed with Team EZT, if that means anything.
I originally came to know of TORA from the official Forza forums; TORA and VM came most recommended. I seek to participate in any and all Forza 4 series races which I'm eligible to join, and specifically anticipate my involvement in the American Iron event.
My internet connectivity varies throughout the day, as the area I'm in has little choice in ISPs, leaving me to rely on a cable connection. However, from the tests I've run I tend to average 15-25 mbps.
Glad to see there's still a place that supports Forza 4.
Spoiler:

Due to the ban against links for <7 day-old accounts, here's the fragmented referral to my connection test:

speedtest[dot]net/my-result/4335081871

Xeyeov




TORA Race Number

: 849






Number of posts

: 20


Registration date

: 2015-05-10


Reputation

: 0



Welcome!! VM shutting down was indeed a sad day. I spent a solid two years racing there myself, and was also a steward and on the development team. Fortunately, TORA is top notch, both the members and the racing. You'll quickly find yourself right at home here!! Look forward to seeing you on the track in American Iron.
EZT Motorsport: P r i d e | H o n o r | I n t e g r i t y - Not just a team, but a way of life!
----------> insert ribbons here
ok then

Welcome to TORA mate.


LRT Stubbsy




TORA Race Number

: 857






Number of posts

: 139


Location

: Wrexham


Registration date

: 2013-07-18


Reputation

: 4



Welcome to TORA!

Glad to see the American Iron series bringing new and returning racers, and from previous TORA US series, I know that you'll feel at home right away, as the grid always sees lots of former VM'ers.
______________________

http://ax4x.forumotion.co.uk/
2012 MMTCC Sedan Championship 2016 VTCC TC250 US Championship
Welcome to TORA!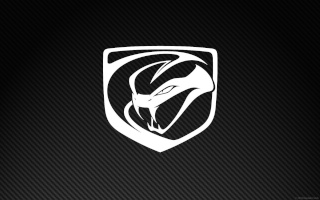 With greetings from Thijs Visser (henkymetcola) Air Transat Racing

TORA ISCC Season 5 LMP1 #10th overall


Similar topics
---
Permissions in this forum:
You
cannot
reply to topics in this forum