Hey everyone, ever since the release of Project CARS was getting close I've been looking for a community so I can avoid the trash that goes on in random lobbies. I'm not nearly the racer that some are (still use ABS, TCS, auto transmission) but I enjoy trying to get in fast, clean laps. I've never joined a group of racers such as yourselves but hopefully I can get some fun racing in and maybe even joining a league.

ProjectMKUltra5




TORA Race Number

: 710






Number of posts

: 2


Registration date

: 2015-05-18


Reputation

: 0



Welcome to TORA!
______________________

http://ax4x.forumotion.co.uk/
2012 MMTCC Sedan Championship 2016 VTCC TC250 US Championship
Welcome to TORA
1 thing you will notice about most Series been ran within TORA, they will Lock out Automatic Gearing, Not 2 sure about the PCars Series yet, but other Assists will also be locked out,
Hope you enjoy your stay here


HCR Solar




TORA Race Number

: 202






Number of posts

: 2160


Location

: England


Registration date

: 2014-07-18


Reputation

: 25



EZT Motorsport: P r i d e | H o n o r | I n t e g r i t y - Not just a team, but a way of life!
----------> insert ribbons here
ok then

Welcome. Of the assists, auto transmission might be the easiest to drop first. Personally, I mapped the transmission to the face buttons on the controller, so that I have the A as the clutch and then Y and B for up and down gears. You can also have an auto clutch and just shift up and down. Then you'll start to remember the turns by the gear you're in (or vice versa). TCS will be a little more difficult to drop, particularly if you drive the GT3 cars and faster in Pcars.

Don't worry too much about how fast you are out of the box. Only one person gets to win the race, and all the other drivers are just competing with someone else. Find the people at your level on the track and make it your goal to beat them first.

Dominic Mako




TORA Race Number

: 428


Number of posts

: 176


Registration date

: 2013-02-14


Reputation

: 7



Welcome to TORA!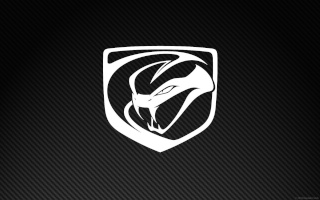 With greetings from Thijs Visser (henkymetcola) Air Transat Racing

TORA ISCC Season 5 LMP1 #10th overall

---
Permissions in this forum:
You
cannot
reply to topics in this forum