Hello there TORA. My gamertag is Spec Racer Z, though I also go by Serzari. When Forza 4 was more active, I used to frequent Cycled Production more than anywhere else and tried to challenge myself on the Spec Hot Laps events in Rivals, hoping to eventually enter the top 5 overall. Nowadays I tend to do sporadic user-created races and continue to push myself ever closer to my goal on Rivals, though I want to get back into league racing while Forza 4 still has a little life left. I have fairly limited league racing experience due to insomnia causing difficulties in sticking to the weekly schedules, but I've raced in a couple series at Virtual Motorsports before it closed, and also raced in a couple series at IFCA long ago in Forza 3 under the gamertag "Luck Gamer Z."  I remember doing a StockHatch series of some sort and a spec Miata series at IFCA. The StockHatch series wasn't going too bad until a really bad lag spike ruined one of my races and kind of drained my enthusiasm for it. A couple years later, I entered SpecRacing 4 at VM after a fair amount of skill development in Cycled Production and Rivals mode, and was able to take the driver's championship victory as a privateer rookie after competing with some incredibly skilled drivers. I took a bit of a break again before coming back for the SpecRacing 6 series, where I was able to put up a fair challenge but was plagued by a weak start to the series and some Internet connectivity scares and ended up happy to place 2nd overall.
I'm looking to enter the American Iron series after I finish testing out the cars, and am excited to get back into league racing again.
And since I'm new to TORA, here's my Internet speed test.

Spec Racer Z




TORA Race Number

: 484






Number of posts

: 37


Location

: Las Vegas, NV


Registration date

: 2015-05-11


Reputation

: 1




HCR Yar Yar Yar




TORA Race Number

: 570






Number of posts

: 58


Location

: Leeds


Registration date

: 2014-11-27


Reputation

: 2



Welcome!! I remember your tag from VM. Looking forward to seeing you at American Iron. It's going to be a great series!
EZT Motorsport: P r i d e | H o n o r | I n t e g r i t y - Not just a team, but a way of life!
----------> insert ribbons here
ok then

Welcome to TORA!
Always happy to see another West Coast American here, and it seems you're from the AV? I grew down that way, in Santa Clarita, and learned to drive on Willow Springs Raceway.
See you next week in the American Iron

______________________

http://ax4x.forumotion.co.uk/
2012 MMTCC Sedan Championship 2016 VTCC TC250 US Championship
Spec Racer Z! I remember racing against you in the MX-5's on VM (Was TG Haydo) at the time. Hopefully I'll see you around dude

Welcome to TORA!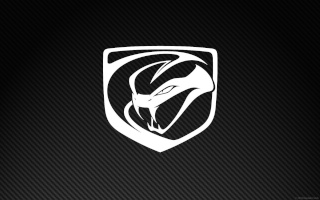 With greetings from Thijs Visser (henkymetcola) Air Transat Racing

TORA ISCC Season 5 LMP1 #10th overall

Thanks for the welcome everyone. I definitely didn't forget those races Haydo. You were blisteringly fast that series.

Spec Racer Z




TORA Race Number

: 484






Number of posts

: 37


Location

: Las Vegas, NV


Registration date

: 2015-05-11


Reputation

: 1



---
Permissions in this forum:
You
cannot
reply to topics in this forum