Fellow drivers and friends,

Today and yesterday, I watched the 24 Hours of Le Mans WEC Stream. Sure, quite a few people in the world watch Le Mans. But not many people can relate waking up at 4 A.M. PST to watch the finish to actually competing in a multiplayer video game equivalent in the middle of the night. For me, it felt very much like another year of waking up to drive the final stint in TORA's race. After three years of competing, I knew well in advance that I would miss the 2015 race due to my own life commitments and because I did not want to upgrade to XB1, but watching the tv as the sun rose in my window put me right back in the cockpit of the Acura prototypes and the SRT Viper flying down the Mulsanne. I don't know if it has been run on PCARS yet, or if it will be run this year, but I really miss this one race more than any individual series TORA has run over the years since it is such a fundamental event.

With that memory, I want to check in after at least 8 months away. I completed my Junior (11th grade) year of high school a few days ago with all A's. Within this school year, I ran my second Los Angeles Marathon, competed in Mock Trial, and began the path towards college by taking AP courses and the SAT (I don't know how well I did on those tests for a few more weeks).

Looking towards Senior year, I have been told that I am in the running for valedictorian. Soon, I will be applying to colleges, with the hopes of entering a renowned mechanical engineering program that will help me begin the path to working at Le Mans, the pinnacle of race car development this past decade.

But until August, I have a few weeks I can spend by racing in TORA one more time. Right now, I'm reading into the current Forza 4 series. I'll see some of you on the track soon.

Sincerely,
ABE

AAR ABEnstein




TORA Race Number

: 127






Number of posts

: 394


Location

: Apple Valley, CA, USA


Registration date

: 2012-06-07


Reputation

: 7



______________________
http://ax4x.forumotion.co.uk/
2012 MMTCC Sedan Championship
Welcome Back!! Hope to see you in one of the TORAus events.
EZT Motorsport: P r i d e | H o n o r | I n t e g r i t y - Not just a team, but a way of life!
----------> insert ribbons here
ok then

jesus fella i remember you welcome back my man
" You cant really expect to race in forza and not be taken out...thats like walking into no mans land and expecting not to be shot" -Nova 2K16
Owner of Nova Sport
Second in Command  At Samsung racing 
TORA-  HCR Porsche supercup Season 2 2nd in Private Class
,  THO VAG Trophy 3rd Teams
, TCC Season 5 Somewhere. Spec cup Third Private class
.
Sub Zero Energy-  4 Times winner of Rally Legends tour
, GT Open winner
, Spec Series 3
, Flying targa challenge runner up
.
Team Hard Online Racing Series- Season 2 AM VW CUP winner
, 2nd BTCC
, 3rd Britcar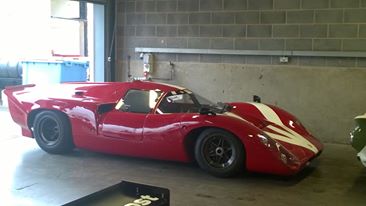 ( Insert Ribbons & TORA Role here)

Sub Zero Nova 2




TORA Race Number

: 86






Number of posts

: 999


Location

: UK, Kent


Registration date

: 2014-06-16


Reputation

: 14



Hello ABE, first and foremost welcome back.
I'm in your series, snapping some pictures.
F.A.Q Time!
Q
:
Can I use your photos for articles, avatars, signatures or wallpapers?
A
:
All photos I post are welcome to be used by the community as they so wish. Give credit to your sources and spread the word.

Q
:
Why isn't my series included in your photo sets?
A
:
The reason behind that could be a couple of factors. Either 1) Said series has no replays for me to find on the storefront or 2) I'm busy. No worries, I will get to your series asap.
Q
:
Where can I find the link to your Flickr gallery?
A
:
Many ways actually. I normally Hyperlink the galleries when I post in said series, or one can click on the Flickr Icon when I post around the forum. I should also point out some of those photos are posted on the TORA site Gallery


Zeta0085




TORA Race Number

: 153






Number of posts

: 1630


Location

: Tucson, Arizona


Registration date

: 2012-06-12


Reputation

: 22



---
Permissions in this forum:
You
cannot
reply to topics in this forum