But then again, if you've known me you would know my mind has never really been here to begin with.
So a quick little story on where in the ever loving h*ll I've been lately.
As most of you know back this time last year I joined XPR and joined up with them for some races both on here and the old Formula Forza, well it was right around that time my conduct/attitude got the best of me, as I had a lot of issues going on in my life with my mom's health, work being terrible, love life falling apart, so after I got removed from XPR I decided to take the year or so off from any racing whatsoever and decided to focus on my life and making sure all of that was fixed up and good to go.
Once Forza 6 came out I got back into racing and decided to REALLY push for my return, so here I am, I'm back and I feel like a completely different person, 2015 was a very trying year for me and I honestly couldn't think of a better place to announce my return to all racing.
In the mean time I did join a new team and we will start seeing them appearing on here more often as we do have plans to enter races, starting(potentially) with the V8 Supercars series that runs on Saturdays. But more details on that later

Glad to be back



TORA Race Number

: 52






Number of posts

: 73


Location

: Lititz, Pennsylvania


Registration date

: 2012-03-04


Reputation

: 1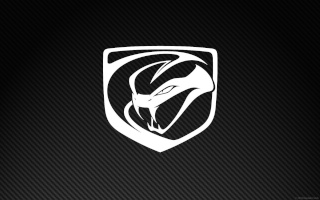 With greetings from Thijs Visser (henkymetcola) Air Transat Racing

TORA ISCC Season 5 LMP1 #10th overall




TORA Race Number

: 340






Number of posts

: 929


Location

: Netherlands


Registration date

: 2013-01-13


Reputation

: 10



" You cant really expect to race in forza and not be taken out...thats like walking into no mans land and expecting not to be shot" -Nova 2K16
Owner of Nova Sport
Mother ducking driver At Samsung racing 
TORA-  HCR Porsche supercup Season 2 2nd in Private Class
,  THO VAG Trophy 3rd Teams
, TCC Season 5 Somewhere. Spec cup Third Private class
.
Sub Zero Energy-  4 Times winner of Rally Legends tour
, GT Open winner
, Spec Series 3
, Flying targa challenge runner up
.
Team Hard Online Racing Series- Season 2 AM VW CUP winner
, 2nd BTCC
, 3rd Britcar 
( Insert Ribbons & TORA Role here)



TORA Race Number

: 86






Number of posts

: 1082


Location

: UK, Kent


Registration date

: 2014-06-16


Reputation

: 15



---
Permissions in this forum:
You
cannot
reply to topics in this forum