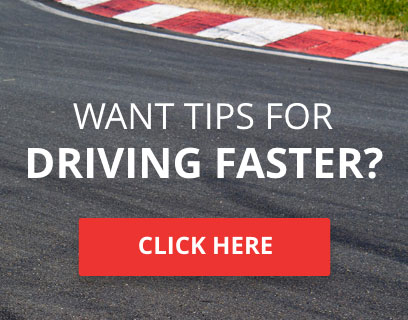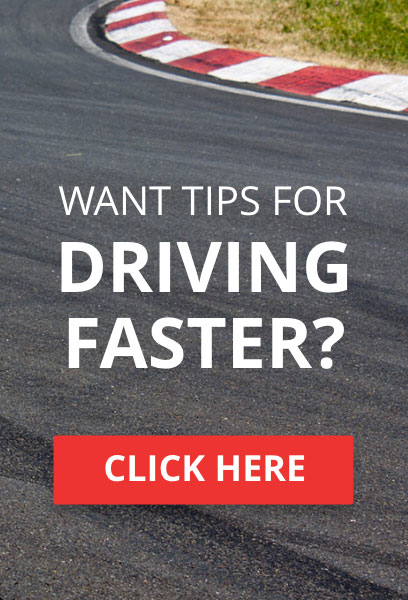 Official Website | Season 1 | Facebook Page | Instagram Page
Welcome to Season 1 of the Virtual Lamborghini Blancpain Super Trofeo!
ABOUT THE SERIES
We are an online Forza Motorsport 6 endurance racing series based on the North American Lamborghini Blancpain Super Trofeo. This Forza series aims to provide one of the most immersive and comprehensive online racing experiences on Forza Motorsport by introducing series features that include a Safety Car, full-length race recaps with professional quality photos, endurance race lengths, variable weather conditions, and a detailed replication of the series on which it was based. This is Forza simulation at its best.
SERIES INFO
Races are @ 6:00 pm EST on Sundays. Check the calendar on the website for Event dates. Events will consist of a 15 minute Free Practice session, a 15 minute Qualifying session, and a 50 minute Race session with a mandatory pit stop. There will be a rolling start led by the official Safety Car of Super Trofeo. Both the #14 and the #18 Lamborghini Gallardo LP 570-4 Super Trofeo race cars will be eligible for competition. No modifications to the cars will be allowed, as the cars are 100% stock in the real LBST.
ASSISTS
Racing Line: OFF
Steering Assist: OFF
Braking Assist: OFF
ABS: OFF
TCS: OFF
STM: OFF
DIFFICULTY
Transmission: MANUAL (No Clutch)
Steering: SIMULATION
Damage: ALWAYS ON
Tire Wear: ON
Driving Camera: ANY
REGISTRATION
Drivers wishing to compete in Season 1 of VLBST can start the registration process by going to the
website
and clicking 'APPLY NOW' on the home page. Once you fill out your application (making sure to select Bronze as your VFIA Driver Rating), you will be notified by a VLBST Team member that your spot in the series is reserved as well as your requested race number.
Next, you'll need to create a race livery (if you indicated that you would be creating your own livery on the application) using the required series decals (available on the Storefront by searching 'VLBST') and share photos of it to your gallery. A series admin will inspect your livery to make sure it meets the series requirements (found in Bulletin 2.0) and sign off on it. If you do not wish to create your own livery, the Team will contact you upon receiving your Application to get details on the Main, Secondary, and Detail colors that you wish to have for your pre-made livery.
You will then be given a link to a registration form, where you will submit your final race number, race team name, team mate (if applicable), etc. Once successfully registered for Season 1, you will receive your official number plate and Driver name/national flag decals. Once applied, a photo of you car will be added to the VLBST Spotter's Guide on the website, as well as here on the forums.
SCORING
The VFIA Driver Categorization System is a points-based system that uses a Composite Score of Competition Points and Driver Points.
Competition Points: points that are earned during the season and added to the championship standings after each race, based on finishing position. Competition Points will be awarded as follows:
1st place finish | +15 Competition Points
2nd place finish | +12 Competition Points
3rd place finish | +10 Competition Points
4th place finish | +8 Competition Points
5th place finish | +6 Competition Points
6th place finish | +5 Competition Points
7th place finish | +4 Competition Points
8th place finish | +3 Competition Points
9th place finish | +2 Competition Points
10th place finish | +1 Competition Point
Driver Points: points that are awarded to Competitors based on their level of professionalism and track etiquette. Driver Points will be awarded as follows:
+50 Driver Points | Raging Bull Challenge completion*
+25 Driver Points | Attending all races in a season*
+10 Driver Points | Clean Race
+5 Driver Points | Pole Position
+0 Driver Points | Unavoidable contact
-25 Driver Points | Avoidable contact
-200 Driver Points | Disqualification
*These points can only be earned once per season.
The Raging Bull Challenge is considered to be complete when a Competitor completes three or more Clean Races during a single season.
The Composite Score (Competition Points + Driver Points) will be used to place Drivers in one of the following VFIA Driver Categorizations:
Platinum | 400+ Composite Score
Gold | 200-399 Composite Score
Silver | 50-199 Composite Score
Bronze | 0-49 Composite Score
DRIVER CLASSIFICATION
The following are authorized driver pairings:
PRO:
Platinum
Gold
Platinum - Platinum
Platinum - Gold
Gold - Gold
PRO-AM:
Silver
Silver - Silver
Silver - Bronze
Bronze Expert (As judged by the Team)
AM:
Bronze
Bronze - Bronze
All Season 1 Entrants will be starting with a Composite Score of 0 and will therefore be classified as Bronze Drivers. This means all Season 1 race teams will be AM teams, with either a Bronze - Bronze driver pairing or a single Bronze Driver. It is very possible to finish the first season of VLBST with enough Composite Points to register for Season 2 as a Silver or even a Gold driver, although the latter of the two is very difficult to achieve in a single season.
EXTRA FEATURES
This series will include full-length race recaps with photos, race replays, a Spotter's Guide with pictures of all of the cars in the series, along with the Drivers and their stats.
We have already received over a dozen accepted applications and the completed registrations are now starting to roll in as well. We're anticipating a full 23 car starting grid by the first Round, so sign up now before the seats fill up and be sure to grab a team mate to partner up with as you battle your way to to top of the Lamborghini Leaderboard!
Visit the
Official VLBST Website
to learn more and sign up!



TORA Race Number

: 544






Number of posts

: 10


Registration date

: 2014-02-19


Reputation

: 0



if i have time i'll sign up for this

---



TORA Race Number

: 175






Number of posts

: 1525


Location

: Miami, Florida USA


Registration date

: 2008-08-31


Reputation

: 24



What time would this be UK time? Very interested in entering



TORA Race Number

: 390






Number of posts

: 902


Location

: Snodland, Kent


Registration date

: 2014-05-03


Reputation

: 10



6pm EST would be 11pm GMT



TORA Race Number

: #16






Number of posts

: 620


Location

: East Midlands Of Scotland


Registration date

: 2012-08-09


Reputation

: 68



I have applied for the series, looks like a lot of fun



TORA Race Number

: 390






Number of posts

: 902


Location

: Snodland, Kent


Registration date

: 2014-05-03


Reputation

: 10




---
Permissions in this forum:
You
cannot
reply to topics in this forum