Gamertag - TOMWHITTY
Age - 21
Country - GB
Hi Everyone, new here but not new to racing in a community set up. I've been in love with racing games since about 7 years old (mostly NFS but hey! don't judge I was a young little ricer) luckily I got past the ricer stage at an early age thankfully

)
Experience: I got into the Forza series about age 11 with FM2 and never looked back. I'd consider myself a fairly experience racer, with the years of experience behind me and from racing in other leagues. I got Project Cars this Christmas and also bought a wheel a little while ago so hoping to practice on that a fair bit too, but I'm not yet as fast as I'd like to be yet.
Interests: Love most kinds of motor racing, been to multiple events at Silverstone & Donington over the years, Renault World Series between 2007-2013, MotoGP 2007-2008 and BTCC in 2015. This year I have a few others planned. Donington for the BTCC, Silverstone for the Blancpain GT Series & Formula 1 GP & Spa-Francorchamps for the 24 Hours Blancpain GT. So a busy (and expensive) year .
Expectations: I'm interested in the Spec Challenge run on Wednesday nights that will be starting soon. I've not fully looked around yet so others may catch my eye. I'm free to joining a team if anyone would like to invite me too

Anyway that's me, look forward to meeting some of you guys on the track

TOMWHITTY




TORA Race Number

: 818






Number of posts

: 4


Registration date

: 2016-02-19


Reputation

: 0



Welcome to
TORA
!
Spec Cup is indeed a great place to start.
______________________
http://ax4x.forumotion.co.uk/
2012 MMTCC Sedan Championship 2016 VTCC TC250 US Championship
Welcome!!

EZT Motorsport: P r i d e | H o n o r | I n t e g r i t y - Not just a team, but a way of life!
----------> insert ribbons here
ok then

Howdy from Indianapolis, Indiana!!
EZT Motorsport:
P r i d e | H o n o r | I n t e g r i t y - Not just a team, but a way of life!
#36 EZT Neo 45 - 2010 Team MVPTeam Captain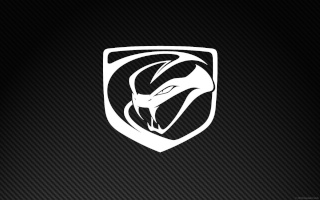 With greetings from Thijs Visser (henkymetcola) Air Transat Racing

TORA ISCC Season 5 LMP1 #10th overall

Hallo and welcome


HomerRamone








Number of posts

: 21


Location

: Newcsatle


Registration date

: 2015-11-01


Reputation

: 0



---
Permissions in this forum:
You
cannot
reply to topics in this forum