Hello new here today , I'm a fast fm6 player looking to get in to some good online races
Can some 1 point me in the right direction thanks


Mrt Racing








Number of posts

: 18


Registration date

: 2016-02-28


Reputation

: 0



Welcome. I would suggest the Production GT Challenge. Great racing and a few of the quickest drivers on the website taking part.

http://forums.theonlineracingassociation.com/f545-forum
"all the top guys practice, bunch of cheaters"

SorrySmithy




TORA Race Number

: 5


Number of posts

: 1758


Location

: Skipton


Registration date

: 2012-02-22


Reputation

: 28



Welcome to TORA!

We've got you covered for just about any sort of cars you like: Production GT, American Iron, Spec MINI, Formula E... just to name a few. Just scroll down to the "Pit Lane" section on the forum's main page to see what series are going on.
______________________

http://ax4x.forumotion.co.uk/
2012 MMTCC Sedan Championship 2016 VTCC TC250 US Championship
Hi and welcome to TORA!

Also you need to grab yourself a race number here:
http://forums.theonlineracingassociation.com/t15604-tora-race-numbers-apply-for-yours-here-thread-2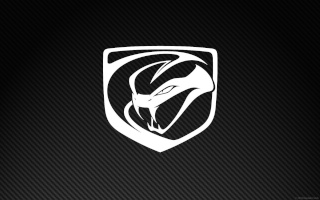 With greetings from Thijs Visser (henkymetcola) Air Transat Racing

TORA ISCC Season 5 LMP1 #10th overall

Welcome!!

EZT Motorsport: P r i d e | H o n o r | I n t e g r i t y - Not just a team, but a way of life!
----------> insert ribbons here
ok then

EZT Motorsport:
P r i d e | H o n o r | I n t e g r i t y - Not just a team, but a way of life!
#36 EZT Neo 45 - 2010 Team MVPTeam Captain
" You cant really expect to race in forza and not be taken out...thats like walking into no mans land and expecting not to be shot" -Nova 2K16
Owner of Nova Sport
Mother ducking driver At Samsung racing 
TORA-  HCR Porsche supercup Season 2 2nd in Private Class
,  THO VAG Trophy 3rd Teams
, TCC Season 5 Somewhere. Spec cup Third Private class
.
Sub Zero Energy-  4 Times winner of Rally Legends tour
, GT Open winner
, Spec Series 3
, Flying targa challenge runner up
.
Team Hard Online Racing Series- Season 2 AM VW CUP winner
, 2nd BTCC
, 3rd Britcar 
( Insert Ribbons & TORA Role here)

Sub Zero Nova 2




TORA Race Number

: 86






Number of posts

: 1082


Location

: UK, Kent


Registration date

: 2014-06-16


Reputation

: 15




Similar topics
---
Permissions in this forum:
You
cannot
reply to topics in this forum