This is my idea for a single make series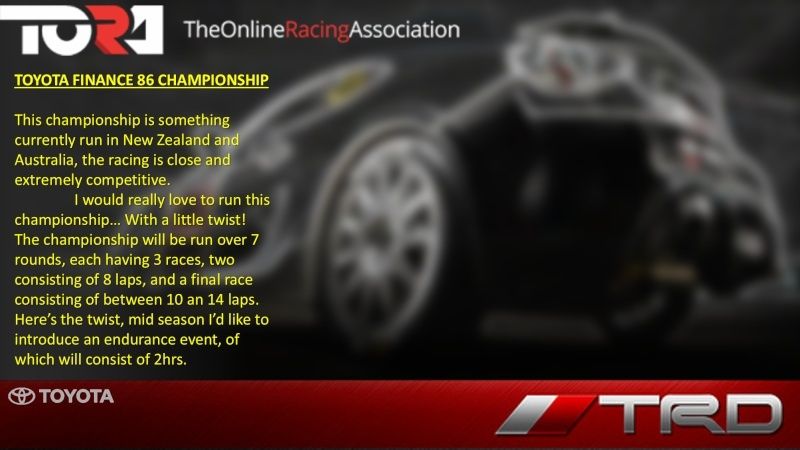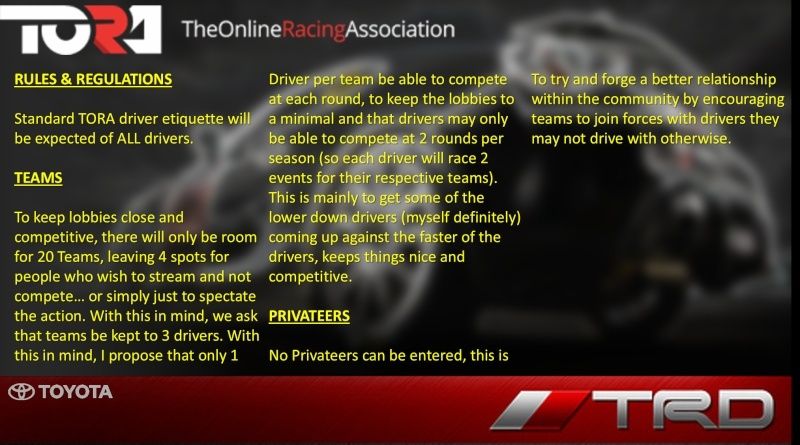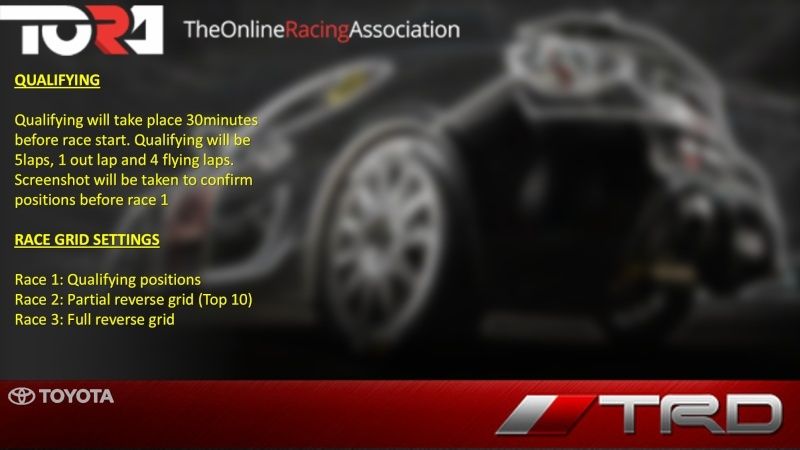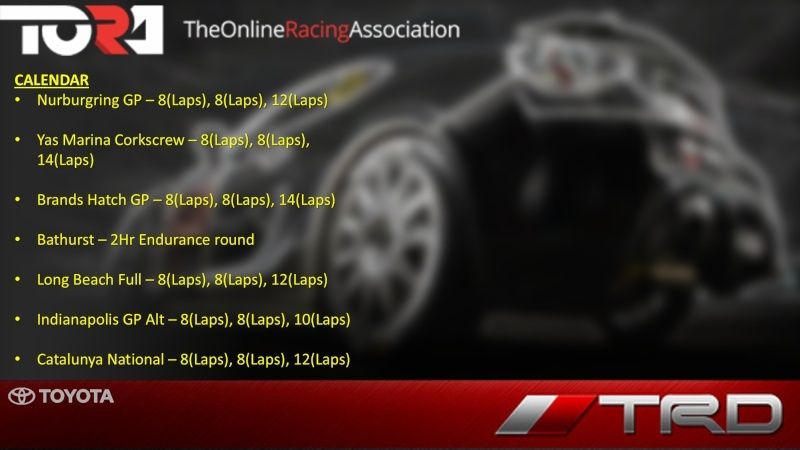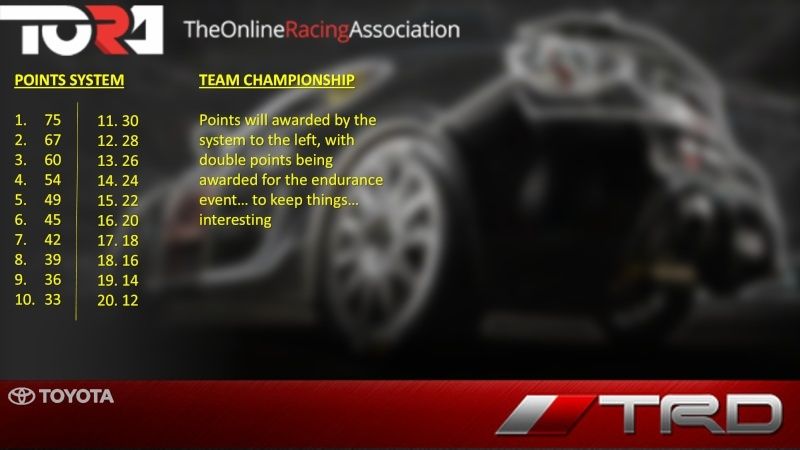 this is to just gauge interest on what people would think of participating in this type of championship

Fazed Intro




TORA Race Number

: 995






Number of posts

: 456


Location

: huddersfield, UK


Registration date

: 2013-12-04


Reputation

: 6



That actually sounds pretty cool, and I like the idea of the rotating team driver thing, but with 7 rounds and a max of 3 in a team and a max of two rounds per driver, you're left with one round out with no drivers. Also if you have a team of two, two rounds per driver would only get you in four rounds as a team..

DJllama22




TORA Race Number

: 44






Number of posts

: 105


Location

: South Australia, Australia


Registration date

: 2012-09-15


Reputation

: 0



Forgot to add this into the images, for the endurance event, it will be whichever driver a team wishes to run, and I really want to keep the teams to 3s and try to encourage people to find new drivers they could potentially use in further series... But if people would prefer, there could be a rule whereas teams of two get 3 races per driver

Fazed Intro




TORA Race Number

: 995






Number of posts

: 456


Location

: huddersfield, UK


Registration date

: 2013-12-04


Reputation

: 6



I like the sound of this (especially the enduro event - I take it that would be the 'odd' round for most teams).

Teams of 2 would be handy but I'm sure I might be able to convince a couple to join me if not (or some team may not mind me as their handicap lol)
I think having drivers together that wouldn't necessarily race together may bring everyone a bit closer as a community...

Fazed Intro




TORA Race Number

: 995






Number of posts

: 456


Location

: huddersfield, UK


Registration date

: 2013-12-04


Reputation

: 6



I agree, but I think in reality the 'best' that's gonna happen is some privateers getting together. you never know though
If drivers get together that don't race usually together, I see it as a victory


Fazed Intro




TORA Race Number

: 995






Number of posts

: 456


Location

: huddersfield, UK


Registration date

: 2013-12-04


Reputation

: 6



---
Permissions in this forum:
You
cannot
reply to topics in this forum