Round Six - Long Beach Full Circuit - July 5, 2016
Welcome to Round 5 of the CJ Wilson Caymen Cup presented by Logitech G.  This week we are at the Lime Rock Park Full Circuit.  Lime Rock shares it routes with many different racing circuits around the world.  It started as a bunch of "good ol' boys" driving their cars in a field.  In the case of Lime Rock, the SCCA actually heard of these races in a Connecticut cornfield, and came to see if a track could be built.  There were actually two layouts originally planned: a longer mountain course which was never built, and the 1.5 mile course we all know today.  Lime Rock Park has hosted a lot of different type of racing over the years, and has a reputation of being a family-friendly place since race spectators are encouraged to picnic on the hills that overlook the track since it has no grand stands.  The track is famous for never holding races on Sundays out of respect for the local community.
Qualifying
- This will be the typical "6 laps and out" qualifying.  Drivers will have 1 warm-up laps, 4 flying laps, and 1 cool down lap during which drivers will park on Turn 1 (literally called Big Bend) were lobby hosts will collect times.  Remember that drivers should be/appear online 15 minutes prior to qualifying start, and should keep in-lobby chat to a minimal.  
Race
- Since Lime Rock Park is such a small circuit which would produce a race that was very short, we are slightly changing the race format this week.  There will be
ONE TIMED RACE
lasting a total of 1 hour and 15 minutes.  The race will start in the same rolling start format with grid positions determined by qualifying.  Once the race starts, drivers will use again the first lap to line up in the proper order and the race will start on the second lap.  Drivers will continue to race the full time, ending when the countdown hits 0.  
Remember: To sign-in for the race, please use the sign-in form that you can find here:
http://forums.theonlineracingassociation.com/t16762-cj-wilson-cayman-cup-race-day-sign-in
Forza 4 Grand Finale R1 & R2
As far as track limits for Line Rock are concerned, here are the only things you need to worry about.  
There are many corners with these wide, white curbing.  Just like every track, it is okay to have two wheels up on this curbing as long as two wheels remain on the racing surface.  You can also think of these curbing at Lime Rock as the white line indicating the track limit.  The below image shows the acceptable limit to riding these curbs. 

When in doubt, if your wheels are on the grass like the image below, you will be exceeding track limits.

This also goes for any of the visible white lines indicating the edge of the track, as seen below.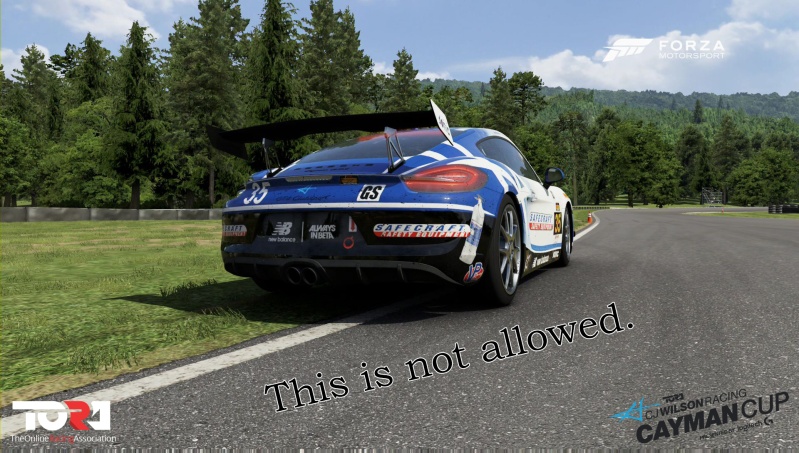 Lastly, when coming up to The Uphill off of the No-Name Straight, make sure that you keep at least two wheels to the right of the indicated white line.  The image below shows you what NOT to do.  

Forza 4 Grand Finale R1 & R2
We're gonna have to keep on eye on that last picture, I'm guessing a lot of folks will be doing that.

Team Green ZX10




TORA Race Number

: 352






Number of posts

: 41


Location

: Florida, USA


Registration date

: 2016-06-03


Reputation

: 0



It's indeed an easy corner to run wide.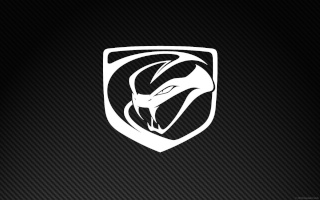 With greetings from Thijs Visser (henkymetcola) Air Transat Racing

TORA ISCC Season 5 LMP1 #10th overall

Sorry for the delays tonight. I could give you a list of actual reasons, but they'd likely sound like a pile of excuses.
______________________
http://ax4x.forumotion.co.uk/
2012 MMTCC Sedan Championship
---
Permissions in this forum:
You
cannot
reply to topics in this forum