Hello!

I've been a member for a few months, reading the forums and following a couple of the series. I have to say, I really like the community and the emphasis on clean, good racing. I'm looking forward to racing w/ you but could use some advice. I am a casual-turned-die-hard fan and have been really practicing. However, I do not know if I'm yet good enough to run with the pack. I currently race single player (Lvl 53) at the "Expert" level, finishing in top 3 most of the time, but have not done a lot of the online racing for all the reasons described by other members. My lap times are typically in the top 2-3%, but I realize the distribution is heavily skewed towards the slow end.

Any counsel on where I should start? Thanks in Advance!

Gamertag: HomerG1106
Name: Aaron
Age: 42
Location: Indiana, US
Experience: Casual Forza 4 and Horizon, then really became passionate w/ Forza 6 - still ROOKIE status, I would say.
Inputs: Controller
How did I hear about Tora: Found via internet search/browsing


homerg1106








Number of posts

: 3


Registration date

: 2016-04-25


Reputation

: 0



Welcome.

We all have to start out somewhere. I recommend looking at Spec cup either as a privateer or find a team no matter where your skill level you will race others of roughly the same pace.

If the car is not to your flavor a few other series are running right now try one of them. If you have any questions or are unsure PM staff or myself.

Best of luck hope to see you on track soon.

Dragonsyoung




TORA Race Number

: 759






Number of posts

: 348


Location

: denmark


Registration date

: 2013-05-17


Reputation

: 2



Dive right in buddy you will soon pick up on how things work here.
Hi and welcome to TORA! No need to worry, you can jump in any series you like by joining a team or go as a privateer!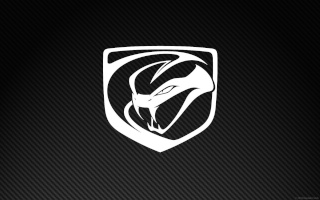 With greetings from Thijs Visser (henkymetcola) Air Transat Racing

TORA ISCC Season 5 LMP1 #10th overall

Welcome!!

EZT Motorsport: P r i d e | H o n o r | I n t e g r i t y - Not just a team, but a way of life!
----------> insert ribbons here
ok then

Welcome!
We here at TORA have drivers of all skill levels. Find a series that is of interest to you and sign up. I see you're a fellow Hoosier! If you don't work second shift, StockHatch just started this past Monday. There's plenty of room and I am pretty confident you will find others at your skill level.

EZT Motorsport:
P r i d e | H o n o r | I n t e g r i t y - Not just a team, but a way of life!
#36 EZT Neo 45 - 2010 Team MVPTeam Captain
All - thanks for the welcome and advise!

@EXT Neo 45: Looking into the StockHatch - hoping I can make it work w/ my schedule.


homerg1106








Number of posts

: 3


Registration date

: 2016-04-25


Reputation

: 0




Similar topics
---
Permissions in this forum:
You
cannot
reply to topics in this forum