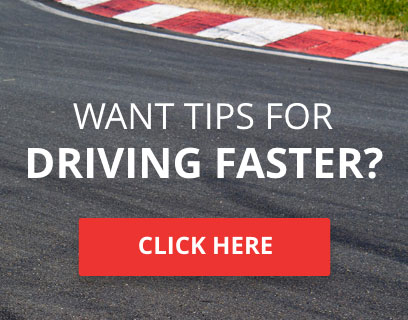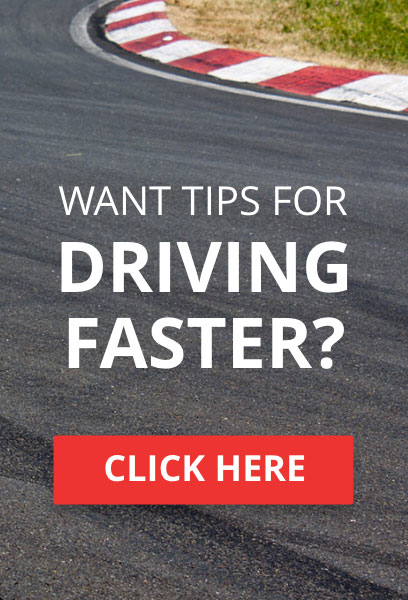 TORA - The Online Racing Association ::
:: 2016 Archive ::

::

Page 4 of 4 •

1, 2, 3, 4

Mad Bull Ben wrote:
Firstly me and Mab had absolutely no testing due to us signing up late and that we realised we got in on Wednesday, the day before qualifying. We only had 2 people that could even make it.
We both had to do 12 hours of racing with little sleep between the stints.
This here, is the problem. I give you guys mad props for completing the race with all that in mind, but what you don't seem to understand is that your lack of preparedness was a hindrance against those who have spent weeks tuning, painting, and practicing to even out the issues they had so they could not only perform their best, but they themselves would not cause issues for other drivers.
TEC is the hardest, most demanding series we run, and it's borderline insulting for teams that are completely unprepared to come in out of nowhere and potentially ruin someone's race. I understand this works the other way too. It's insulting to hear that you aren't "good enough", but this isn't coming from a perspective of pace, it's coming from a perspective of safety. This isn't a problem with new teams either. XRS joined us at Silverstone and again for the N24, and they have no problem with other drivers. They put the time and effort in, and it pays off for them, and those around them on track. Things that I have heard about/saw in stints, and in game clips/replays afterward, would be seriously life-threatening in real circumstances. Incidents like the one shown above are not fun for anyone involved, regardless of who is at fault. We all have a duty to ourselves and each other to respect everyone's race. The way I see it, if you're so far behind your class that you're mixing with the front of the class below, you don't have the right of way.
The way it is looking for 2017, there will most likely be some sort of race classification system put in place to help new drivers gauge the challenge and seriousness of each series. We hope that everyone can use this to help improve their skills, and work towards competing in the TEC.
The TEC is TORA's premiere league. Nowhere else comes close to the same thing, even with all the issues we've had. We need to start recognizing and nurturing this. The TEC should be the pinnacle of online racing, but the standards shown this year from both organization and racing simply get nowhere close to the level they should be. What may happen in the future is that you simply need to prove yourself as a safe driver in other series before you would be allowed to race in TEC. Its has nothing to do with pace, more driver safety and racecraft. Sure, faster drivers will probably find it easier to become eligible, but that's because you can't be fast if you're crashing all the time. The TEC is the
only
series we are considering this for, since the time and effort commitment is so huge for those who run it, and those who show up prepared.



TORA Race Number

: 30






Number of posts

: 938


Location

: Victoria, BC, Canada


Registration date

: 2014-01-01


Reputation

: 31



Well, this was destined to end up here. Naming names never ends well, regardless of intentions.

Any time you get the top racers in Forza mixed in with an entire field of an enduro event, there are bound to be issues. This is no different.

The Nurburgring is the hardest track in Forza in the daytime, let alone at night and in the rain. It is not something you can just hop into like you may at tracks like Silverstone, Road America, etc. It has 175+ curves and most of them are blind. It takes a lot of time to learn the Ring- a week is not sufficient.

In hindsight, pulling in reserve teams 3 days before the race was ill-advised. Those teams were not going to be anywhere near prepared, and this worry became reality early on in the event. @MadBullBen no you didn't "cause" the wreck with that TCC car on the long uphill straight in Stint 2, but your lack of familiarity with the track caused you to crash and led to evasive maneuvers that destroyed my teammate's car, forcing a retirement, and their chance of competing for the win. Over a month of prep work basically tossed in the trash because of that incident.

------

Also, something I want you all to realize- These "elitists" are the very people that made this event possible. Harmonic was responsible for constructing the GT car list and testing the cars. I was responsible for testing and balancing the TC cars. In addition, I had a major hand into rule revisions going into this event, e.g. the starting procedure, the grid order between stints, among others. My teammates gave a lot of data towards balancing cars in both classes, as well. They are also the first people to lend a hand if asked. I know many guys help with tuning when asked, give advice, so on and so forth. An elitist wouldn't do that.

That being said, I was really disappointed to see people driving on track that were clearly not prepared, because I know how much effort I put in to making sure this event went smoothly, and to have people not even bother to familiarize themselves with the rules (even though they agreed to understanding them upon signup), or to not practice enough to do a few laps at a time... it's frustrating, guys.

I know not everyone has the same amount of time to put towards these races, but I think the scope of this event has been blurred a bit. At the expense of sounding snobby, TEC was never designed to be a driver's first major league race. It's the hardest style of racing Forza offers, and you're up against the very best in the business. So, when I see comments that seem to hint that people are taking things too seriously, well... You're not familiar with the history of this series. It IS a very serious event, it's ultra-competitive... You have to acknowledge this before participating. The attitude towards this event is not changing- It is the Pinnacle of Endurance Racing on the Forza franchise.

Because of that, yes, it IS in fact a problem if you cannot keep your car on track for more than a lap or two at a time. It IS a problem if you're not familiar with the track, as it is your responsibility to be prepared, and everyone else in the race expects that of their fellow competitor. Lastly, it IS in fact a problem if you do not understand the rules of the event going in and neglect to anyone for clarification. Party chat 5 minutes before the event is not the time to ask those sorts of questions. Ask in advance so you feel confident starting your race.

---------

We need to co-exist, guys. The fastest of the fast, the slowest of the slow, and everyone in between... If everyone has race-craft and the will to race together, then we are all here for the same reason. Let's not get bogged down in the back and forth. New racers- My door is always open. I started from the bottom and made my way up towards the top, so if you need advice on tuning, driving, general inquiries... PM me. I think the rest of the staff would follow that sentiment. The last thing that we want to see happen is have both experienced and rookie drivers leave frustrated.

We all want things to improve, and I (along with the staff) are doing our best to make 2017 the best year of racing TORA has ever seen. More information will come in due time, but I assure you, it's going to be great, and we will do our best to have something to please everyone as much as possible, for as wide of a skill level range as possible. Stay tuned, and thanks for participating guys.
Sole Owner the Meme Cannon™
2012 VLN- SP2, F4H Chowderheads: 2nd
2017 ASCC 24 Hours of Daytona- 1st
2017 ASCC 12 Hours of Sebring- 1st
2017 NATCC Season 7- 1st Overall, Team's Champion
2017 ASCC 10 Hours of Road Atlanta- 3rd
2017 ASCC Sprint Series- 3rd
2017 ASCC Endurance Cup- 1st
2018 American Iron US- 2nd Drivers, 2nd Privateers
2018 Hot Hatch Challenge US - 1st Drivers, 3rd Privateers



TORA Race Number

: 29






Number of posts

: 2213


Location

: Maine


Registration date

: 2011-01-22


Reputation

: 76



Page 4 of 4 •

1, 2, 3, 4

---
TORA - The Online Racing Association ::
:: 2016 Archive ::

::

Page 4 of 4
Permissions in this forum:
You
can
reply to topics in this forum