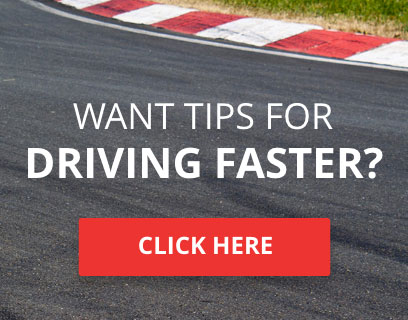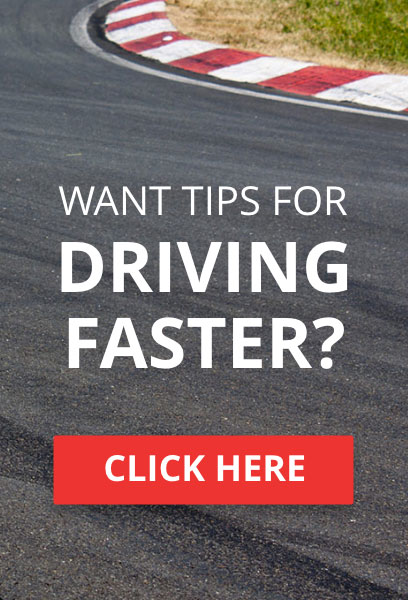 Turn10 just gave us some new content for Forza 6.  It's good that FM6 is still getting some work.  Here is the post from the forums:
Turn 10 have just announced a new content update for Forza Motorsport 6, focusing on eSports tools and features for Private Lobbies.
https://www.forzamotorsp...-us/news/fm6_cu_esports
Quote:
The latest content update for Forza Motorsport 6 is here. With this update, we are building on the foundation created in our previous update in November. That previous update included brand new features like the broadcast ticker to enhance the capabilities for Forza Motorsport 6 ahead of the second season of the Forza Racing Championship (ForzaRC). With today's update, we're bringing even more flexibility and features to the game, designed to enhance the multiplayer and spectating experiences in Forza Motorsport 6.
Here's a rundown of all the new features in the game and how you can put them to use.
Quote:
Hosting & Manual Grid Ordering
With today's update, a player who starts an online private lobby in multiplayer has hosting privileges which allows them to take advantage of new features. First up, there is now a manual method for ordering the grid before a race begins. When in a private online lobby, the host can manually set the grid order for a race. To do so, select "Game Options" from the menu and then scroll to the "Advanced Rules" screen and look for the "Grid Ordering" option. From there, you can choose "Manual" from the list of options.
With Manual grid ordering, the host has the option to manually place lobby players in any order by moving them up and down the grid order with the Right Stick. Note that lobby players who are set to "Spectate" when a race begins will automatically be pushed to the end of the order, while participating racers will move up the grid order accordingly.
Once the grid has been organized, the host sets the race to begin by pressing the X button. Just before loading into the race after the countdown, players will be presented with a final confirmation screen. From this screen, the host can make any final adjustments to the grid order (once again using the right stick), cancel the launch, or start the race.
Quote:
Grid Preview
Now you can get a detailed view of the starting grid before the race begins. The host of a private lobby can take advantage of this by enabling the new "Grid Preview" feature. To do so, select the "Game Options" menu and then scroll to the "Advanced Rules" screen and look for the "Grid Preview" option. There are three options to choose from: Auto, Manual, or Off.
With "Grid Preview" enabled, players will be shown a car-by-car rundown of the grid before the race begins. Players will see the driver's Gamertag, as well as the make and model of the car they are driving for that race. With "Grid Preview" set to Auto, the game camera will automatically switch to each car on the grid; in Manual, the lobby host will be able to switch between cars manually by pressing the LB or RB buttons. At any time, the host can choose to start the race immediately by pressing the X button.
Quote:
In-Race Info
Today's content update also includes improvements to Forza Motorsport 6's in-game race screens for multiplayer spectators. Now race spectators can use these features to get more information about what's happening in the race, and to learn more about individual drivers and cars. Once a race has begun, players will find a brand new spectate option called "Info Panels" (indicated by the race helmet icon). By pressing A on this item, spectators can choose from two information panels to bring up: Race Overview and Player Overview. In addition, spectators can choose to bring up both panels at the same time.
The new Race Overview panel showcases crucial in-race information, including a mini-map which shows nearby racers' positions on the track, as well as a leaderboard indicating where the current car is in the race, and how far the closest competitors are either in front or behind.
With the Player Overview panel, spectators can learn more about the player they are currently focused on in a race. The Player Overview page includes a great deal of information, including name, car information (Car Class, PI, and performance characteristics), as well as driving telemetry like revs, speed, current gear, as well as braking and throttle pressure. In addition, this screen provides information on that racer's fastest lap of the race, the number of Quick Stops they have completed (if relevant), current lap number, and more. Spectators can toggle these panels on or off at any time by pressing the Y button.
Quote:
The features in today's content update represent our ongoing commitment to creating amazing eSports experiences for all Forza players, whether they are competing, viewing, or broadcasting. While they are available to use for all Forza players starting today, you can expect to see these new features prominently featured in the upcoming seasons of the ForzaRC. Look for more information on the 2017 ForzaRC in April.



TORA Race Number

: 193






Number of posts

: 66


Location

: Rincon, GA


Registration date

: 2012-02-21


Reputation

: 4






TORA Race Number

: 163






Number of posts

: 1723


Location

: The Twilight Zone


Registration date

: 2014-08-05


Reputation

: 43



Great and very welcome improvements for FM6 at such a late stage. Suspect it won't make much difference to TORA racing though as the current warm-up lap serve more purpose than just grid order. Still a very nice update.



TORA Race Number

: 653






Number of posts

: 120


Location

: South Africa


Registration date

: 2014-07-08


Reputation

: 0



Love that they're doing the eSports focus (think it bodes well for settings availability for 7), but I just wish they would recognize that eSports don't only consist of single-class or spec events with a defined lap count.

It would be awesome if we could get the grid ordering, ticker, and other settings for distance/time-based raced, multi-class events (TEC/ASCC), etc. Would encourage anyone interested in these to lobby T10/Forza via social media, stressing the eSports angle.



TORA Race Number

: 787






Number of posts

: 49


Location

: Virginia, USA


Registration date

: 2016-11-19


Reputation

: 0




---
Permissions in this forum:
You
cannot
reply to topics in this forum