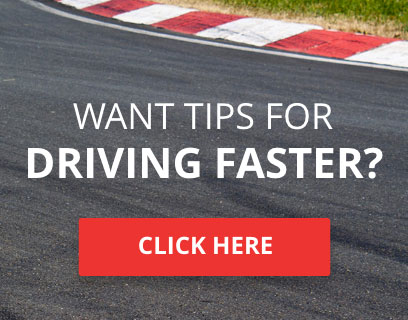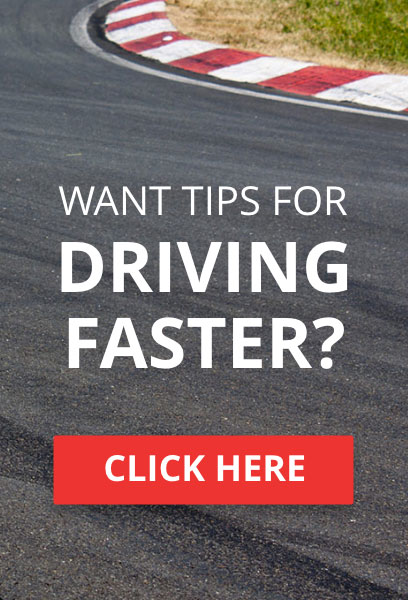 Welcome to TORA Carrera Cup 2018.
This championship will be contested on Forza Motorsport 7 for Xbox One and will consist of 5 rounds.
Before you decide to enter the series, please take the time to read the rules & regulations:
General Racing Rules & Driving Etiquette
Motor racing as defined by TORA, is a non contact sport. It is understandable that on occasion, some contact may occur as a consequence of incidents caused by either party, like lag for example. Competitors with lag issues won't be penalized, but will be asked to check/improve their connection before future participation in TORA's events. If the issue is persistently hindering other competitor's experiences, please perform a speed test on your connection via
http://www.speedtest.net/
Once you have completed this, see the connection section via the link below
http://support.xbox.com/en-GB/xbox-one/networking/network-connection-error-solution
TORA expects every competitor who partakes in our championships to behave in an appropriate and respectable manner. Insulting comments or behaviour towards fellow competitors, race stewards, lobby hosts and staff is unacceptable and will be dealt with severely. Also, respectable on-track etiquette is expected of all competitors. This includes on-track battles, track limits, dirty driving etc.
http://forums.theonlineracingassociation.com/t16806-tora-sporting-regulations-2016
DRIVERS CHAMPIONSHIP.
This will be a championship fought by each driver for themselves. The points at the end of this series will be their final points total and will result in their position in either the Pro, Pro-Am1 or Pro-Am-2 standings at the end of the series.There is
ONE
dropped round for this series.
For reference;
Pro
- Proven championship winners either at TORA or elsewhere.
Consistent race winners and/or members of high end esports teams.
Pro-Am
- TORA regulars who achieve results in 'top half' lobbies.
Occasional race winners but with a proven track record in a range of TORA series/events.
Am
- Drivers new to TORA or esports racing generally. This is the best class to learn the ropes without the stresses of top lobby performance.
Also considered the 'gentleman driver' class for those who just love to get involved.
INDEPENDENTS CUP
To be eligible in the privateers/Independents championship, drivers should only compete for themselves and not be part of a team. The points at the end of this series will be their final points total and will result in their position in either the Pro, Pro-Am1 or Pro-Am2 privateers standings at the end of the series. There is ONE dropped round for this series.
TEAMS CHAMPIONSHIP
Each team will consist of a minimum of 2 and a maximum of 3 drivers. The amount of points scored by the top two drivers from each team in all 5 rounds will count towards their team's points total.
SUBSTITUTE DRIVER.
There is one free substitute driver allowed in this series. Subsequent changes will result in a 25 point cost per driver per race. Once a team of drivers has been registered, it is preferred that the team stays with their original line up throughout the entirety of this championship.
DROPPED ROUND
Dropped rounds apply to drivers only. There are no dropped rounds for teams.
The dropped round will be the driver's lowest score.
This does include 0pts as we appreciate on occasion, real life may not permit drivers to attend races.
ATTENDANCE BONUS
Drivers who compete in every round of the championship will automatically receive a 15pt bonus at the conclusion of the championship.
PRACTICE & QUALIFYING RULES:
Each TORA Carrera Cup Winter Series event will commence with qualifying. This will take place:
8pm Tuesday UK time
Each lobby host will send out
ONE
blanket invite to their lobby. The emphasis is on each competitor to be online on time and ready to qualify at the appointed slot.
Qualifying sessions for each meeting will be
10 minutes
in length
Drivers are able to enter and exit the pit lane freely during this time.
Once the time has elapsed, all drivers must stop in Turn 1 once they have crossed the start/finish line.
The Lobby Host will then collect qualifying times. Once this is complete drivers are free to leave the lobby and await their race lobby invitations.
WEATHER SETTINGS
With regarding the weather settings, TORA will announce
24 hours
prior to each race what the forecast will be.
RACE RULES:
Race meetings for this championship will consist of 5 rounds with 2x 20 minutes races. Please check the season calendar for confirmation.
Depending on the number of entries per meeting, each lobby will consist of a maximum of 16/18
All of the races will commence with a rolling start with the lobby grid order being manually set by the host .
START PROCEDURE:
- The lobby will commence with a warm up lap.
- Drivers proceed around the circuit in single file in correct grid order. Tyre warming is permitted but brake testing is NOT.
- Towards the end of the lap, the lobby host will request drivers to form up in 2x2 formation. EXTREME CARE MUST BE TAKEN.
- The driver in last place must confirm to lobby host once all cars are in position.
- The rolling grid will then start racing as each pair crosses the start/finish line. No passing is allowed prior to crossing the start/finish line.*
- If serious contact occurs between cars on the warm up lap a lobby restart will be called for the first TWO occasions only.
On the third occasion any damaged cars must return to the pits - this will NOT count as the mandatory pitstop.
Damaged cars may be allowed to overtake the rest of the field in order to make this pitstop HOWEVER upon completion they must stop at pit exit and allow the field to pass before rejoining the circuit.
PIT STOPS
There are NO mandatory pit stop during each race but competitors are free to use the pits to fix damage etc at anytime.
Virtual Safety Car RulesWhere more than 3 cars
are involved in an incident on track the Lobby Host will call a Virtual Safety Car (VSC). Upon calling the VSC, all competitors MUST reduce their speed to
60mph
.
**You are not allowed to pass during VSC conditions.**
Drivers are also warned against exceeding the speed limit to close on other competitors as this will result in penalties being issues by the stewards.
The cars involved in the incident will be allowed to return to the track but must adhere to the VSC rules. Once all competitors are back on circuit the Lobby Host will select a restart time. Once the time is reached all competitors are allowed to return to full speed again.
Steward Inquiries Rules
Standard SI rules in force please refer to sporting regulation handbook available here:
http://forums.theonlineracingassociation.com/t16806-tora-sporting-regulations-2016
jenson09




TORA Race Number

: 10






Number of posts

: 14627


Location

: Cullompton


Registration date

: 2008-08-05


Reputation

: 133





Similar topics
---
Permissions in this forum:
You
cannot
reply to topics in this forum