Just a matter of opinion, which one do you guys think has the best paint livery on the Aston DBR9? NO! I'm not asking you all to vote for mine or anything like that. I just want your honest opinion.
It's just that I can't make my mind up because I'm pleased with my paint but Vibe's car does look pretty damm good as well.
Vibe Entertainments Racing:

Gulf Austins Motorsport: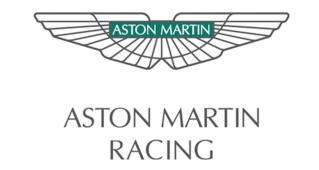 TORA Staff:
ATR DAN l BG Chucky 82 l CQR Aero l CQR Rogue l culchi l Flyin Mikey J l FranchittiFan l Ianmr l LMR Darthmario l Matt l Richy59 l Standaman94 l  XPR Gillard

ATR DAN

ATR DAN




TORA Race Number

: 7






Number of posts

: 4846


Location

: Telford, England


Registration date

: 2008-09-15


Reputation

: 48



I do love the VE one, very retro. But you cant beat a bit of Gulf either!

nickyf1




TORA Race Number

: 271






Number of posts

: 10769


Location

: Glasgow


Registration date

: 2008-09-26


Reputation

: 73



I honestly can't belive you have asked this question. But I like the VE one better, its a bit different to what we usually see on here although I would have liked to have seen the front grill in black and not in the same green. But yours is a very good replica.
im having a hard time deciding as well Dan. our Gulf DBR9 is iconic with the color(s), but that Vibe Entertainments DBR9 looks just as good! the way the green blends the side windows is just (thumbs-up smiley here)
I'd have to say the VE one is nice. Gulf is great, dont get me wrong, but the simplicity and color scheme of VE is amazing. All in my own opinion of course.
VER win this round on the basis that their car is cream and BRG, simple as that I'm afraid Dan.
However your CER livery has had high praise indeed!


HCR generaltso




TORA Race Number

: 12






Number of posts

: 5694


Location

: worldwide


Registration date

: 2009-05-04


Reputation

: 52



gotaa be the VE....i've seen the Gulf colors millions of times...
Like AJ, I gotta give props for your CER livery. Nevertheless, in this case, I'd have to go with VE

N8TGC




Number of posts

: 18


Location

: SE Michigan


Registration date

: 2009-11-20


Reputation

: 0



Cheers folks...to be honest I spent a
lot
more of my time painting the GT3 car which is why this one ended up being a lot simpler. I would have gone down the Gulf route too but got beaten to it


its troff




Number of posts

: 1042


Location

: Stoke-on-Trent


Registration date

: 2008-09-18


Reputation

: 0




FranchittiFan




TORA Race Number

: 4






Number of posts

: 8957


Location

: Scotland


Registration date

: 2008-09-26


Reputation

: 57



---
Permissions in this forum:
You
cannot
reply to topics in this forum