I want

http://jalopnik.com/5668050/americas-most-elaborate-slot-car-track
love it. I want. I want.

I also want this: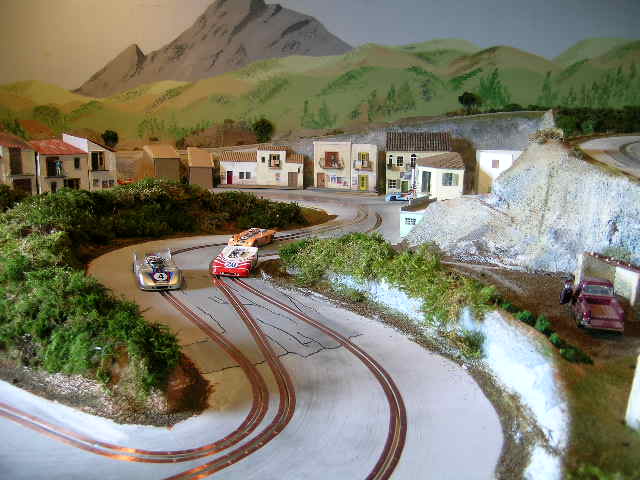 nickyf1




TORA Race Number

: 271






Number of posts

: 10769


Location

: Glasgow


Registration date

: 2008-09-26


Reputation

: 73



I used to go to Slot-Car places as a kid, but
NOTHING
looked like this!!! That is utterly EPIC!! i think i may still have a slot car somewhere at my parents' place. but the place(s) i used to go to dont exist anymore.

I BET, if this guy designed the tracks, they'd still be open
:O WOW!!!!!

That Reminds me.... I need to buy a new Axle for my Sierra RS500..... New Race Motor wouldnt go a miss either......
How appropriate, I'm going through my old slot cars right now..
Veeeery nice! I particularly like the way the tracks all merge towards the corner apexes or take differing lines like early/late entry and appropriate exits. Also the pitlane looks the nuts!

Was trawling around and found this:

http://www.autoartmodels.com/web/product/en/1505?antiCache=12875618854838EF7587D507A47BB47962020BF573C3B

I don't ever remember slot cars being so detailed and lovely looking.

Speaking of AutoArt.....I know a certain staff member who may enjoy this:

http://www.autoartmodels.com/web/product/en/1795?antiCache=12875615345828EF7587D507A47BB47962020BF573C3B

---
Permissions in this forum:
You
cannot
reply to topics in this forum