I've never really paid much attention to the indie games section of the marketplace, but tonight I had a trawl through the most downloaded and highest rated ones to see if there was anything worth trying.

Avatar Karting was one I spotted, thinking it might be a Mario Kart clone, but funnily enough it isn't. I played one race and immediately bought the game I was so impressed - and at 80 MSPts, it hardly broke the bank, most people have that lying spare after buying other things! It comes with about 16 maps, some of which are based on the layouts of famous tracks like Silverstone Arena, Mugello, Laguna Seca, Road America, Motegi, etc. There's no gimmicky Mario Kart weapons, although you do get a turbo that recharges itself a bit like KERS. The Go-karts take a bit of practice to get the hang of, but that's to be expected.

Can I suggest you go try the trial? If we can get enough people, it'd be great to have a community game night on this little gem, and like I say, 80MSPs are hardly breaking the bank for a cracking wee game.
Last edited by Scot on Tue 15 Nov 2011 - 12:49; edited 1 time in total

ckBrenneke




Number of posts

: 3856


Location

: Prestwick, Scotland


Registration date

: 2008-08-05


Reputation

: 16



Definitely. I'll give it a go tonight, just for Silverstone Arena


twitch.tv/sbiggstv
Next time I am on I will try and remember I have 660 points and normally things cost 700 or more lol
Regards
JAMIE ANDERS0N (0 = a number) previously BG Chucky 82
TORA
Follow me on Twitter: JAMIE__ANDERS0N
sounds fun, let us know how it is.

HCR generaltso




TORA Race Number

: 12






Number of posts

: 5716


Location

: worldwide


Registration date

: 2009-05-04


Reputation

: 52



Been trawling the depths of the Indie realm once again and picked up a few gems worth looking at.
Firstly, Dead Pixels. 80MSPs (which is about a dollar or a measly 63p) for a cracking wee game, this is well worth a download, and is strangely addictive. You play one of the last survivors of a zombie apocalypse, and must fight your way through infested streets, looting buildings, scavenging for rare ammo for a decent range of weapons, and selling your swag to traders in return for upgrades to your character, ammo or medikits.
The game is presented in an 8-bit retro style, very 1980s graphically, but don't let that put you off, as it works very well. You fight in a scrolling 2D environment, Double Dragon style, through shopping malls and streets to cover twenty levels that can be revisited throughout. Controls are very intuitive, with the right and left triggers shooting your weapon in that direction.
For 80MSPs, it's worth a punt. It's very hard to put down, and I imagine co-op will be a blast.
Secondly, I was reading an article in Edge recently about Blendo Games, a one-man operation from the US. The man in question was a programmer with Pandemic before it was shut down, from when he started producing his own games. One if these is Flotilla.
Flotilla is a very simple but effective space combat game featuring mainly capital ships. You start off with two destroyers and seven months to live in which to travel the galaxy, which may not seem much and can end rather abruptly, but with the random element of encounters at each of your stops, every adventure is different.
Ships can be upgraded through the handling of the encounters and success in combat, but the actual combat itself is tactical on a level most full price games can only aspire to. Simple but smoothly rendered warships launch missile salvos, fire beam weapons and turrets rotate and track enemies like you'd see in an episode of Battlestar Galactica.
Gameplay is taken in turns as each ship is given orders, then played out in 30 seconds before the next turn is taken. Warships are less armoured on the bottom and rear, so sending one of your ships out to flank the enemy while the rest of your fleet draws fire tends to be the tactic of the day, but that can go horribly wrong.
At 400MSP, it's almost in Arcade territory, but to be quite frank, it puts some Arcade games to shame.
Also worth a look is Frontier Railroad Simulator. I know Adrian has been playing this, and as geeky as it may appear, it's actually a lot of fun. Essentially it's a sandbox where one or more players can create a world of towns, villages, mountain passes and rivers, and then lay down tracks throughout. Then, create your train, be it a diesel log hauler or a high speed passenger train, and take it round the world you've created. 240MSPs for a world you can get lost in for hours.
More to come, I've got loads downloaded to play!


ckBrenneke




Number of posts

: 3856


Location

: Prestwick, Scotland


Registration date

: 2008-08-05


Reputation

: 16



Scot you have to try Solar 2.
It's also bloody addictive. You start as a particle of space dust and quickly build up to a planet and then a solar system with lots of missions to complete and other systems to attack. Interestingly the creatures growing in your system are more of an nuisance than something to encourage, though you will need them to live as you take on other lifeforms in other systems.

The physics are really good, the way you interact with other spacial phenomena such as stars, black holes and so on is really well done. You can deflect asteroids form their original path simply by getting close to them and letting your gravitic well do the rest!

All very cool. If Stephen Hawkin could make a game I reckon it'd be like this!

Pixel Boarder. Best game out. Period.

nickyf1




TORA Race Number

: 271






Number of posts

: 10769


Location

: Glasgow


Registration date

: 2008-09-26


Reputation

: 73



Scot wrote:Also worth a look is Frontier Railroad Simulator. I know Adrian has been playing this, and as geeky as it may appear...

I bet you all think I look like this now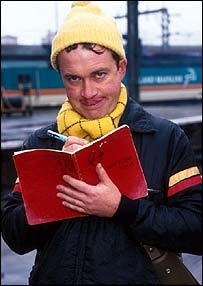 AMR Garage




TORA Race Number

: 442






Number of posts

: 3825


Location

: South Wales


Registration date

: 2010-04-14


Reputation

: 82



---
Permissions in this forum:
You
cannot
reply to topics in this forum