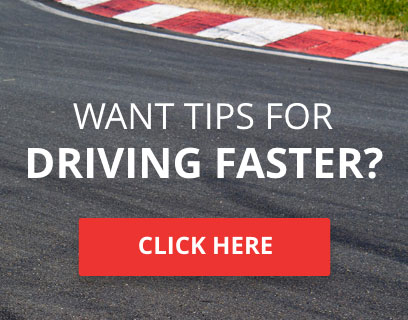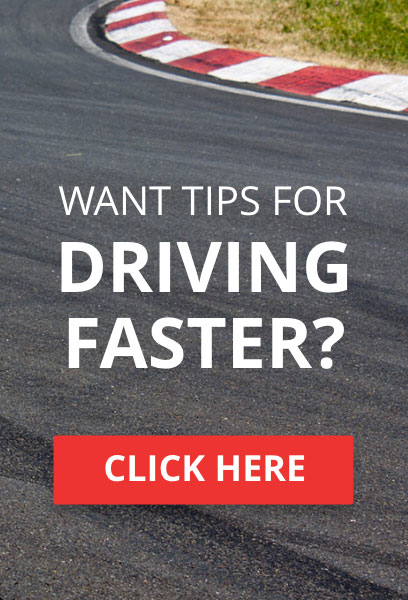 My first year (well, almost) here has been filled with basically every emotion you can have racing. Highs, lows, excitement, madness, everything. I started off here in the excellent Pro Touring Car Series on Race Pro, starting off in the tricky BMW. Got 3rd in my first race but after that I was usually at the back, however I did lead in the rain at Zandvoort, thanks to reverse grid, before spinning out. I switched mid season to the Volvo S60 meant I was on the pace and got third again in my first race. Then a pit lane glitch forced me out of second race while i was going for another podium. Looking back on it, I was quite pleased with my performances. I was new to this level of racing and Race Pro is, in my opinion, harder to race in because of its physics.

Then I raced in Tascar. This was probably my favourite overall series. I loved the close racing it produced. Stock tuning meant that only driver skill was tested and i loved the mix of ovals and road courses. I teamed up with my mate Pawley for this in an effort to get our old team in TORA but to no avail. I started off at Sunset without a drafting partner (pawley was on holiday so missed the first few races) so i basically pushed whoever was infront of me to the front. In the last segment, I pushed Dan to the front and pulled out a good lead. I then made a rookie error and stoped bumping on lap 49/50 and tried to lead going into lap 50. Our lead quickly disappeared. The last lap turned into everyone for themselves and i ended up finishing third (again). I missed Road America and Sedona due to connection issues and returned at Silverstone for one of my best races ever. We were using the National Circuit and the racing was just as close as it was on he ovals. I pulled an epic double overtake on Chad and Mark going into Brooklands, so good infact i uploaded it to youtube. That move put me into second and my best finish in Tascar so far. My championship hopes ended with a bad race at Le Mans however that probably had the craziest last laps i can remember. I then finished 4th in the championhip and was the highest scoring driver not to win which was ok because i was usually running towards the front and i was still pretty new to it so i didnt have any expectations.

The TCC started up towards the end of Forza 3 and I joined Nicky and Nick in the Phenominal Racers VW. I had missed A lobby by a tenth but was on B lobby pole. 3 podiums showed i wasnt far off the pace of the front. Everything sort of clicked for Silverstone. We switched to the mk5 Golf to allow us more flexibility in tuning and it paid off. I qualified 6th and in A lobby for the first time. I finished 5th in race 1 and 6th for race 2 which meant i started 2nd for race 3. A good start meant i was leading by the end of he first lap. Nicky worked his way through the pack and overtook me for the lead. Then he started slowing down. His wheel had stoped working for a moment and it gave me enough time to repass him for the lead. I took further advantage by posting quick times so no one could catch me. A safety car came out due to an incident in the midfield. This wasnt what i wanted. The safety car went in and i paused a little trying to catch people unaware on the restart. It worked but i was taking a more defensive line to keep the car on the road meaning they were catching up. On the last lap Nicky was on my bumper coming out of Maggots. I stayed left going into Brooklands hoping he wouldnt pass me. I was far enough ahead to stay in front. We crossed the line 1-2 for my first win of hopefully many. The next race at Iberian i thought i was on a roll. I qualified 2nd with only Dan's dominant Honda ahead. I thought win #2 wasnt far off if i got a good enough start and parked my car infront of his for the rest of the race. But i had some mediocre races. My start was ok but not as good as Silverstone but the main trouble was i could replicate the pace i had in qualifying. I finished 5-5-7 and was dissapointed that i didnt live up to what id done in qualifying. During testing for the next round at Sunset, I was asked to join Dan at ATR for the rest of the season. I did but in hindsight I probably shouldnt have because with the restictions, the Honda was harder to be consistantly fast with. And with the oval section at Sunset, its straight line speed was extreamely comprimissed. That was proved when I went from 1st to last at the start of race 3 at Sunset. Sedona was pretty much more of the same story. Lack of speed in the car due to the restrictions and not being as used to the car as Dan meant i got a 6-8-7 finish for the races at Sedona.
During these championships, i took part in a few one-off events. I raced an ex-Eizox Sport Lola-Mazda LMP2 for one race in ISCC. I got aero damage quite early on in the race and finished 18th. I also entered the Tascar Trucks which was quite good despite the low numbers. It basically consisted of a number of Tascar drivers racing souped-up Dodge Rams around ovals. The trucks had less grip than the stock cars and were more of a challenge to keep up the momentum throught the corners. It produced some epic racing with the margin of victory between me and Mark just 0.4ft at one of the races. I hope it comes back with more people racing in it.

And then Forza 4 came out and, to be honest, ive not really liked it as much as Forza 3. I like the graphics and the 16 player lobbies but the physics aren't working for my driving style. Ive tried sim steering and for me, it just makes the car too twitchy for me to put the power down as early as i like. I have tried to change my driving style but i dont feel as comfortable or as fast as i was. Its also a bit demoralising testing and pushing the car to your limits on to look at the times posted and find your 5s off the pace. It is also the reason why ive missed so many races. It probably doesnt help that i started my own team with almost no knowledge of tuning and a 'how hard can it be?' attitude. The painting side of the team is going well but go-faster stripes dont make you go faster. I didn't relise that a good car is at least 60% of the battle won. I dont know if im expecting too much from myself or if im putting too much pressure on myself, but I was at one point thinking of leaving because i wasnt happy with what is doing. I wasnt happy with what happened in ISCC and GT24. But last night while sitting out of the Nurburgring 24, i had a thought. I'm now getting tuning help from M&M Racing. there's nothing wrong with the cars ive picked, theyre all tested to make sure they're even and the racing is fair. So the only person who isnt doing what they can is me. And its only me that is going to lose out if i dont race. Its only me who can improve and race in the best and only MSA approved online racing club I know. So now lets go out there and be the best driver you can be, and dont give a **** if you finish 1st or 21st.
2012 - Come Ahead




TORA Race Number

: 42


Number of posts

: 399


Location

: Glasgow, Scotland


Registration date

: 2011-05-30


Reputation

: 12



Great review mate! You had a fantastic debut season man best of luck for 2012

Fantastic debut year mate, took me a while to get a win! 2012 should be neat!

---
Permissions in this forum:
You
cannot
reply to topics in this forum