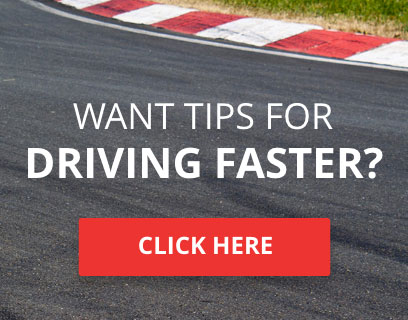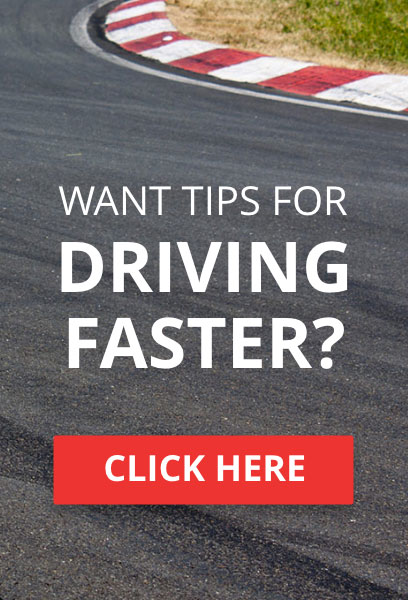 Hi everybody. My name in Vince. I'm 44 and from the USA. I've been playing racing games since Pole Position on Atari 2600. That's not to say I'm 'the best', just some background on how much I love racing. However I have been away from gaming for quite some time due to having kids. It was just too hard to play and keep the kids away so I ended up just hanging up my controller. Now they're older and it's easier to play. But my 360 went up last month so I picked up the Xbox 1. All I can say is WOW! I absolutely love online gaming! The competition is FIERCE!!
The second game I picked up was Forza 7 and I really started digging in last week. It's like night and day from the last racing game I played which was the original Forza. This one is much less arcadey and just "feels" better.
I'll probably be rounding out the bottom of the pack for awhile but I look forward to improvement. The leagues in the Forza game are too unprofessional to race in; with guys constantly ramming each other, so I'm very happy to find this community.of racers.
I have also purchased F1 2020 and PC2 and plan to dig wayyy further into sim racing (although I gather F1 isn't really a sim). At least as much as I can with a controller. I plan on getting a wheel eventually but it will probably not be til like next summer so I haven't even thought about AC yet...well that's a lie...I've thought about it...
Sorry so long winded. I look forward to racing with everyone and growing as a driver...well a virtual driver..
Welcome to TORA and welcome back to the world of living room racing!

I'm still relatively new here. I've only raced in one event that ended about a month ago. I recommend joining up in the Mazda Formula series! It hasn't started yet (first race is next Thursday (7/9).
It should be fun for a first timer. I raced in the GTCC US series and that was fun but I was consistently 2-3 seconds slower than everyone. In those races, you really need to understand tuning and I just haven't got there yet (I consider myself a decent racer and my lines seemed to be on par with faster cars, just my cars limit due to tuning, was lower).
This Mazda Formula series is a spec series so you'll be able to directly compare your driving skill. I also just love Formula racing and the precision and grip the car provides make the races fun.

If you have any questions and are too shy to reach out to anyone else, feel free to send me a message on xbox (I'll get the notification over my phone). I'd be more than happy to help stream line the learning process so you don't have to guess if your're doing the right thing!

PS, I'm from WV, 24yrs old (just to give you an idea of whose sitting behind the keyboard.







Number of posts

: 12


Registration date

: 2020-04-23


Reputation

: 0



Farmacyde likes this post
Welcome!!
EZT Motorsport: P r i d e | H o n o r | I n t e g r i t y - Not just a team, but a way of life!
[/url]
----------> insert ribbons here
ok then



TORA Race Number

: 163






Number of posts

: 2454


Location

: The Twilight Zone


Registration date

: 2014-08-05


Reputation

: 46



Farmacyde likes this post
Welcome aboard.  We have Formula Mazda starting next Thursday the 9th and V8 Supercars starting the following Tuesday the 14th.  Weeknight series are split into time regions so there is a separate championship for every region.  You can sign up for any of them or all of them, whatever fits your real life schedule.



TORA Race Number

: 39






Number of posts

: 95


Location

: Indiana, USA


Registration date

: 2019-01-02


Reputation

: 4



Farmacyde likes this post
Thanks a lot Charlie! I may very well take you up on that soon. Awesome man I grew up in Baltimore and my uncle and a few other people from my family had trailers out there. We use to go in the summer.a lot.
@Bayless and Charlie lol yea I joined up in that one last night before bed. I think it will be a great start for me. Now I just need to study the driver handbook a bit cause I'm used to racing in the Forza leagues where people just kind of muscle there way around the track...well at least the part of the pack that I can keep up with lol. But on a serious note I need to brush back up on the etiquettes of overtaking etc...
Also thanks for mentioning the fact that I can join multiple series to take advantage of different times of day! One thing though; I looked but didn't see a series for V8 supercars. Is it not posted yet or am I just looking in the wrong place?
I am very excited for this! I was just watching a race earlier today (Tora) and I believe you (Bayless) were in it haha.
But yea I'm so excited! I just found out about designing car livery and the fact of putting the Tora logo on the car etc... is very immersive and just awesome as hell!
Now I just have to put in some practice laps so I'm not hitting every wall on the track
Have a good night everybody!
️
TORA V8s are listed in the ORM to sign up but the forum section detailing series rules etc is not live yet. Car builds are available on the TORA Discord server though.



TORA Race Number

: 39






Number of posts

: 95


Location

: Indiana, USA


Registration date

: 2019-01-02


Reputation

: 4



Farmacyde likes this post
---
Permissions in this forum:
You
cannot
reply to topics in this forum