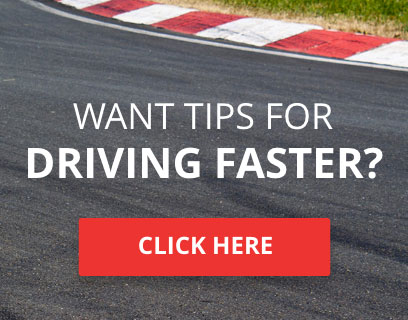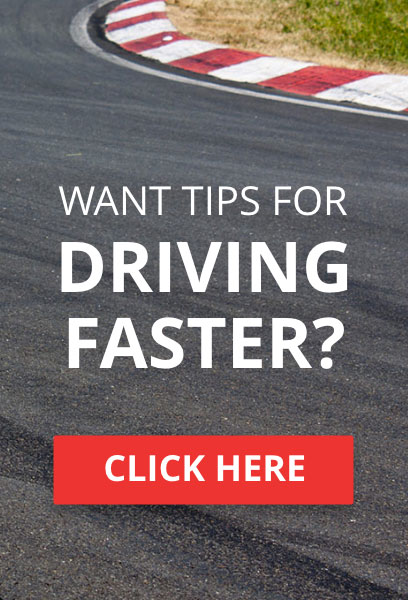 TORA - The Online Racing Association ::
:: 2021 Archive ::

::
Page 1 of 1
2021 TORA Endurance: Bathurst 1000
The Mount Panorama circuit was the dream of one man, Bathurst Mayor Martin Griffin. Inspired by racing at the Vale and Peel street circuits, Griffin hatched plans for a new course outside of his city. However, with the Great Depression in full force, gaining funding for a race course was never going to be a simple task. Griffin decided to attract Federal money aimed at relieving unemployment by claiming that he was creating a scenic road for tourists. All he had to do was ensure that engineers built each corner just a little wider than on the plans. The Mount Panorama Scenic Drive was officially opened on March 17, 1938 with racing starting on the following Easter Sunday. Our race, following the TEC structure of two classes, pays tribute to the 1994 Bathurst 1000. It saw the 90's version of the V8 Supercars sharing the circuit with the FIA Group II Touring cars which would become known as "Super Tourers." This race is set to be one of the most exciting of the year. A great way to end this season of TEC!
Race
- This is technically a 1000km race. In order to stay inline with other rounds of TEC this season, we are running shorten stints that should bring to overall distance to about 1000km. We also decided to keep the stint start times the same as previous rounds in-order to keep it consistent with the rest of the season. Each stint will be
80
minutes of driving instead of the usual 100. Please take care to watch the clock, as the lobby will be set to
90
minutes, meaning you'll be stopping with
10
minutes remaining on the timer instead of 20. To make up for the increased downtime, we are going to allow for double stinting throughout the race. This was the best compromise that we came up with to remain close to a 1000km total distance, and allowing entries with 5 drivers.
Pit Stops
- All drivers will have to pit 3 times during their stint. Drivers should also follow the pit limits whenever they enter/exit the pits. See the video below for clarification. Remember that drivers will not be permitted to drive on the track backward to the pit entrance once they pass it. If they miss the pit entrance, drivers will have to drive around the track again to get back to the pit entrance. The final pit stop for each dirver must begin prior to
20
minutes remaining on the race timer.
To be absolutely clear, if you drive backward at any point, you are subject to disqualification from the entire stint. It's not worth it, don't do it.Stint Starting Procedures
- Please carefully review rules
8.6-8.8 (click here to view)
, as these fully explain the starting procedures.
For stint
1
, all drivers will proceed around the circuit single-file, with the lead car not exceeding
80 MPH (129 KPH)
. At the end of the warm-up lap, all drivers in the
ASC
class will stop in the grid slot they started in. The first
GTC
class driver will line up in the first open odd-numbered (left side) grid slot behind the last row of the ASC class, with the second GTC driver next to them on the right, then proceeding left/right from then on. The
ASC
class will begin racing after
4 minutes
have elapsed, and the
GTC
class will begin racing after
4 minutes and 20 seconds
have elapsed. This will allow for a sufficient gap to form such that a minor incident in the ASC class will have a far lower chance of interfering with the GTC class start.
For stints
2-5
, the
ASC
class will immediately begin the rolling start procedure, while the
GTC
class will be held for 20 seconds to form a gap. The field will proceed single file at 60 MPH through Hell Corner, and continue up Mountain Straight, with the
GTC
class leader strictly holding
60 MPH
and NOT catching up to the ASC class. Once the field goes under the Pedders gantry that ends sector 1, each individual driver may accelerate as they do so. See below for an image of the gantry.
Track Map & Limits
Drivers are expected to keep "Forza clean" lines for all corners. If you wish to pit, stay left from the exit of the chase up to the pit entrance.
Wall riding is strictly forbidden, as is the use of contacting the wall to gain an advantage. It's not worth it, don't do it.
Failure to adhere to the pit entrance or exit lines will incur a distance penalty for each infraction, with no warning for first offense.
Forza 4 Grand Finale R1 & R2



TORA Race Number

: 13






Number of posts

: 2296


Location

: Pennsylvania, USA


Registration date

: 2014-08-13


Reputation

: -17



Endurance TORA 2021 : Bathurst 1000
Le circuit de Mount Panorama était le rêve d'un seul homme, le maire de Bathurst Martin Griffin. Inspiré en participant à des courses sur les circuits routiers de Vale et Peel, Grffin conçu des plans pour un nouveau circuit à l'extérieur de sa ville. Cependant, avec la Grande Dépression battant son plein, acquérir des fonds pour une piste de course n'allait jamais être une tâche simple. Griffin décida alors d'attirer l'argent du Fédéral, alors destiné à soulager le chômage, en déclarant qu'il était en train de créer une route panoramique pour les touristes. Tout ce qu'il devait faire, était de s'assurer que les ingénieurs construiraient les virages un peu plus larges que ceux sur les plans. La route panoramique de Mount Panorama ouvrait officiellement le 17 Mars 1938 avec les courses commençant le dimanche de Pâque suivant. Notre course, suivant la structure du TEC de deux classes, rend hommage au Bathurst 1000 de 1994. On a pu y voir la version des années 90 des V8 supercars partageant le circuit au côté des voiture de tourisme du groupe 2, lesquels deviendront plus tard connu comme « Supertourisme. » Cette course est conçue comme étant l'une des plus excitante de l'année. Une bonne façon de finir cette saison du TEC!
Course
- Ceci est techniquement une course de 1000km. Afin de rester en ligne avec les autres manches de cette saison du TEC, nous roulerons des relais plus courts qui devrait amener la distance globale à environ 1000km. Nous avons aussi décidé de garder le même horaire de départ utilisé lors des dernières manches pour garder le tout cohérent pour le reste de la saison. Chaque relais sera de  
80
minutes de conduite au lieu de 100. S'il vous plait, veuillez garder un œil sur l'horloge, car le lobby sera paramétré à  
90
minutes, , signifiant que vous vous arrêterez avec  
10
minutes restantes sur l'horloge au lieu de 20. To make up for the increased downtime, we are going to allow for double stinting throughout the race. Pour compenser le temps d'arrêt accrue, nous allons autoriser les doubles relais tout au long de la course. Ceci est le meilleur compromis auquel nous somme arrivé pour rester le plus près possible des 1000km en distance totale et autoriser les inscriptions à 5 pilotes.
Arrêts aux stands
- Tout les pilotes doivent faire 3 arrêts aux stands pendant leur relais. Les pilotes doivent aussi suivre les limites des entrées et sorties des stands. Voir la vidéo ci-dessous pour clarification. Les pilotes sont rappelés qu'ils ne sont pas permis de conduire en sens-inverse sur la piste pour rejoindre l'entrée des stands une fois celle-ci dépassé. S'ils ratent l'entrée des stands, ils doivent faire un autre tour de piste pour revenir à l'entrée des stands. Le dernier arrêt aux stands, pour chaque pilote, doit commencer avant les  
20
dernière minutes de course.
Pour être tout à fait clair, si vous conduisez à sens-inverse, vous êtes sujet à une disqualification de votre relais entier. Cela ne vaut pas la peine, ne le faite pas.Procédure départ de relais
- S'il vous plait, relire les règles  
8.6-8.8 (cliquez ici pour voir)
, car celle-ci explique la procédure de départ en détails.
Pour le relais
1
, tous les pilotes vont procéder autour du circuit en file indienne, avec la voiture de tête n'allant pas plus vite que
60 MPH (97 KM/H)
.À la fin du tour de formation, tous les pilotes de la classe
ASC
retourneront à leur position de grille à laquelle ils ont commencé. La voiture de pôle de la classe
GTC
sera aligné avec le premier numéro impaire (côté gauche) de libre sur la grille de départ derrière la dernière ranger de la classe ASC, avec le deuxième pilote en GTC à côté d'eux sur la droite, et ainsi procéder de gauche à droite à partir de là. La classe
ASC
commencera après que
4 minutes
se seront écoulées et la classe  
GTC
commencera après que
4 minutes et 20 seconds
se seront écoulées. Ceci permettra un écart suffisant au cas où un incident mineur dans la classe ASC est moins de chance d'interférer avec le départ de la classe GTC.
Pour les relais
2-5
, la classe
ASC
commencera immédiatement la procédure de départ lancé, tandis que la classe
GTC
sera retenue pendant 20 secondes pour créer un écart. Le peloton va procéder en file indienne a 60 MPH en passant par Hell Corner, et continuer le long de Mountain Straight, avec le leader de la classe
GTC
en maintenant une vitesse constante de
60 MPH
et ne rattrapera pas la classe ASC.  Lorsque le peloton passe sous le portail de Pedders qui finit le secteur 1, chaque pilote individuel peut alors accélérer. Voir ci-dessous pour une image du portail en question.
Limites et carte de la piste
Il est attendu des pilotes de garde une ligne « Forza propre » pour tous les virages. Si vous souhaitez rentrer aux stands, veuillez rester à gauche lors de la sortie de the chase jusqu'à l'entrée des stands.
Wall ridning est strictement interdit, comme est le fait d'utiliser le mur pour gagner un avantage. Cela n'en vaut pas la peine, ne le faite pas.
Échouer à adhérer aux limites ligne d'entrée et de sortie des stands engendrera une pénalité pour chaque infraction, sans avertissement pour la première offense.







Number of posts

: 63


Registration date

: 2021-05-09


Reputation

: 0



Similar topics
---
TORA - The Online Racing Association ::
:: 2021 Archive ::

::
Page 1 of 1
Permissions in this forum:
You
cannot
reply to topics in this forum