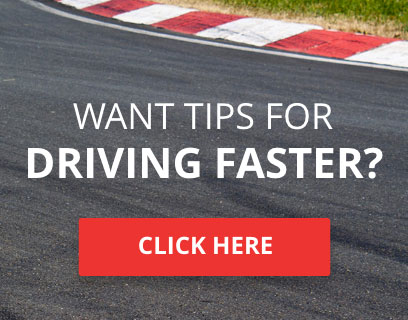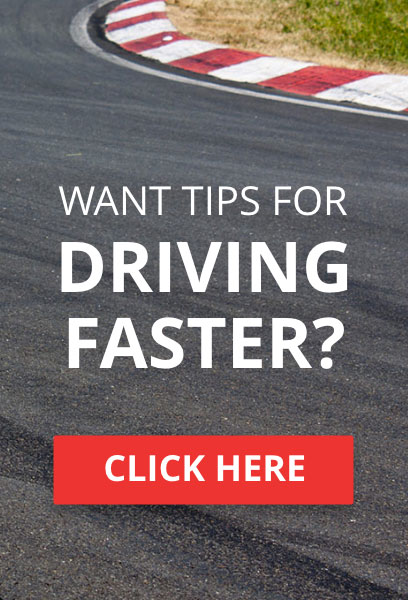 Forza Motorsport 3 was very kind to me over its years of dominance in the Racing Game market between 2009-2011 with my professional simulation racing career exploding after the move from Forza 2. As a kind of tribute/line in the sand as Forza 3 goes off to that big disk-tray in the sky, I thought I would take a look back over my Forza 3 Profession Simulation Racing Career highlights. So sit back and enjoy Slider S15's Story of Forza 3...
One of the first big events I competed in on a pro-level was the SBR 800K 1st Anniversary Challenge in January 2010. This was an event created as a celebration of 1 year of professional level competition for my Team mate Sam Billing, myself and our team Sam Billing Racing (SBR) and the aim was to have a mass breaking of the "100,000 drift points in a single lap" achievement and create an 800,000 point lobby. This proved much more difficult than expected with Fujimi Kaido claiming its fair share of cars during the event with its unforgiving Armco.
I drove an SBR prepared 2010 Shelby Mustang GT500 in this event which was built and developed by myself a spotlight of which you can read here:
http://forums.theonlineracingassociation.com/t6443-car-spotlight-slider-s15s-800k-sbr-falken-shelby-mustang-gt500-2010
. I was one of the last cars on the road for the competition run but that soon changed as me and the Mustang Blitzed through the 12.5 mile Circuit with broken light lenses from wall tapping entries being the only damage. As the rest of the cars finished their run I was amazed to see that I had won the event outright taking my first ever Title!!! My run of 160,188 points enough to fend off fellow SBR Driver Sam Billing to take the title.
This was just the beginning of what would be an amazing season for me!
Fast forward to March 2010 and I was sitting at the foot of Fujimi Kaido once again preparing to defend my SBR 800K Title. After the roaring success of the 800K Challenge it was resurrected to give TORA members another shot at the "100,000 points in a single lap" achievement.
This time around I would be piloting my SBR Prepared Saturn Sky V8 up the fearsome mountain path to try and defend my title. The Sky was a completely different beast compared to the Mustang offering both higher speeds and more angle in a smaller more agile body, perfect for attacking the scariest track Forza 3 had to offer. Once again I hammered through the course with my heart beating through my chest at the thought of losing my title. However my fears were unsubstantiated as once again I took the SBR 800K Challenge Title with a storming 163,045 point run beating my nearest competitor by 40,000 points!!
In Just 3 months I had won 2 titles and became the Double SBR 800K Challenge Champion! However the best, and the worst, was still to come...
Fast forward again to the 6th of May 2010 and the biggest night of my Professional Simulation Career, The TORA Rally Championship Finale! Why was it so big? Because I was the Championship leader and was Fighting for my first ever TORA World Championship title! Having secured my first ever TORA official competition victory earlier in the season in the TRC it all came down to the final round with myself and two other drivers in the fight for the title.
My weapon of choice for the TRC was my SBR Prepared Rockstar Energy Drink Subaru Impreza "Hawkeye" which I did a Spotlight on a little while back:
http://forums.theonlineracingassociation.com/t6436-car-spotlight-slider-s15s-world-championship-winning-sbr-rockstar-subaru-impreza-wrx-sti-trc
. In one of the more annoying stories from my career, the Impreza was never meant to exist! I was originally supposed to drive a Peugeot 207 Super 2000 for the Championship, however it was banned just 8 hours before the first round. The Impreza was built and painted and on the stages just in time, and the rest, they say is History.
A Supreme performance saw my flying through the Mountain Roads of the TRC Finale in my Bid to secure my first TORA Title. It felt fast, but there was an agonising wait into the small hours of the next morning to hear the results and the final Championship standings.
I Was the 2010 TORA Rally Champion of The World!!!!!!
I exploded with Excitement when I found out, after a year and a half of pushing and trying I had FINALLY won a TORA Championship!!!
Fast forward again to July 2010 and the start of what was to be my biggest challenge of my Pro Sim-Racing Career, TORA Formula Drift Championship! Spawned from the success of the SBR 800K Challenges TORA Formula Drift saw a firm Rule set and full Championship calendar and Drifting run by TORA themselves for the First time.
My weapon of choice once again was my SBR Saturn Sky V8 now with Falken Tire and Rockstar Energy Drink sponsorship which you can see a spotlight of here:
http://forums.theonlineracingassociation.com/t4698-car-spotlight-slider-s15s-sbr-falken-rockstar-saturn-sky-v8-tfd
. Although the pressures of competition saw the car evolve from that point into a true beast, pushing the limits of both my talents as a Driver and of the TFD rule book.
The TFD Season saw Further Victories for me in TORA Competition at Road Atlanta and Tsukuba Circuit and the impressive feat of never finishing lower than 2nd place for the entire Championship. It also saw the dawn of my Biggest Rivalry in my career again Team Forza Tune's Magictap. Championship Rivals right from Round 1 we battled tooth and nail trading blows throughout the entire season until it came down to the Championship Finale and a nail biting Winner Takes all finish.
I retuned the car for the Final, pushing it as far as the rules will allow and trying out and learning lots of tuning tricks to give me the best possible chances in the Finale, I HAD to win! Run 1 was solid with the Sky feeling right under me and helping me to fire off into an early lead, with Magictap in his Datsun hot on my heels in second place. Run 2 was the same again, extending my lead even further but only by a small amount.
So it all came down to this, one final run, winner takes all, one mistake from either driver could hand the title to the other. Victory was the ONLY option...
I fired into the first turn all guns blazing holding Mega Angle in the Sky... I pushed so hard that I pulled off the Fabled "Backwards Entry"!! Sadly, Forza doesn't recognise backwards entries and I lost all my points!! With the title rapidly slipping through my fingers I pushed hard through the rest of the course thinking lightning couldn't strike twice. I flew over the crest at maximum attack with just one corner to go... The car bottomed out and I Spun...
There was nothing I could do as I watched Magictap drift his run, and despite a spin from him, take the Win and the title by just 3,000 points....
I was devastated, I had it there in the palm of my hands and I let it slip away. What hurt more was that I had Defeated myself rather than being taken down by Magictap himself. This was my lowest moment in my career and honestly it hit me very hard. Taking weeks to get over it and move forward... although I've never driven the Sky since...
Finally there was another personal highlight of my career as a Professional Simulation Racer when in January 2011 I competed in the Prestigious TORA Race of Champions 2011. Although annoyingly thanks to an administrative error I was unable to race as a Champion with my TRC Title I had done enough in TFD to qualify for the knock out style event via race wins.
Race 1 saw me face off against the TORA Le Mans LMP1 Champion Selective Rogue in Ford's latest Focus RS. The first lap in the reverse direction went surprisingly well but it was obvious when we came to the handbrake turn that we were still neck and neck. I pulled off the turn brilliantly with a nice tight turn just over the line. I blasted round the next lap and to my surprise when I came back round to cross the finish line I had defeated Selective Rogue!!!
Race 2 saw me face #1 seen and 4 time TORA World Champion WWR Aero in the awesome Peugeot 207 S2000. The first lap went well but I completely overcooked the handbrake turn handing a big advantage to WWR Aero. At the final turn I knew I had nothing to lose so I kept the throttle pinned to the floor but to no avail. I was knocked out of the TORA Race of Champions. However I was chuffed to bits to make it all the way to the Semi Finals in the Race of Champions the most prestigious event on the TORA Calendar!
Sadly 2011 was pretty quiet for me due to University and work commitments keeping me away from TORA Competition. I hope you've enjoyed this look back through my Pro-Sim-Racing Career and my little goodbye to Forza 3.
Thank you for reading my Story of Forza 3!
Slider S15



TORA Race Number

: 219


Number of posts

: 3711


Location

: Lakenheath, Suffolk


Registration date

: 2009-01-24


Reputation

: 14



Similar topics
---
Permissions in this forum:
You
cannot
reply to topics in this forum