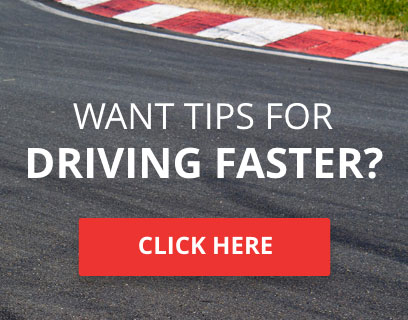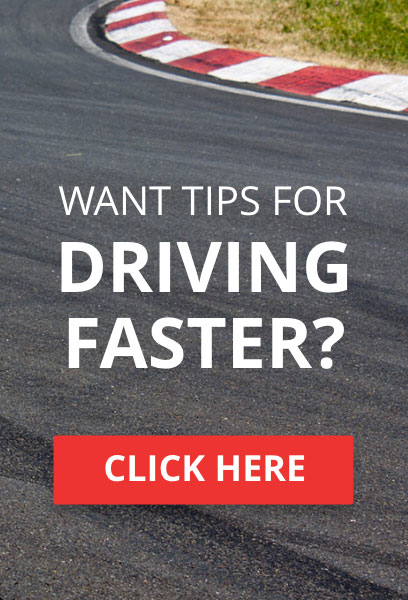 I received my TMTX today, and I had the opportunity to spend a couple of hours using their Control Panel utility.  I tune, calibrate, trouble-shoot, and program open and closed-loop systems for my career; which these "force-feedback" wheels happen to be.  Since I am currently on short term disability for a few more weeks due to a MVA, and can't use the wheel much because of this, I took the opportunity to test and calibrate the TMTX to what I feel is a very responsive system with as little rotational over-shoot as possible (sorry for some of the generic word choice).  Basically, the true rotation of the wheel operate with no dead-zone on either extreme, while also preventing the rather violent overshoot (when the wheel slams into the stopping mechanism).  While I do not think it is "perfect" yet, because I do not have the control model they use to operate all of the servo motors in action, I think it is pretty dang good.
My main goal with creating these settings was to increase the product longevity; because I do not think they would have lasted terribly long with the default settings.  Spending $400+ on a wheel and its future accessories warrants a little time dedicated to calibrating it so I am happy to share my settings with you all.  I would consider this, over-all to be a fairly "strong" setting, and still expect the wheel to get ripped out of your hands if you lose control without any assists on!  I have just set it up so that when you do lose your grip on the wheel it does not over rotate and crash into its stopping mechanism.
Here are the settings, any suggestions or improvements you have feel free to share.  I will be working on "Medium" and "Soft" builds in the future as well.  If you have any requests you can send those in a PM.
Rotation/Angle:
 852 degrees
Gain Settings:
        Overall Strength of all Forces: 100%
Detailed Gain Settings:
        Constant: 30%
        Periodic: 35%
        Spring: 50%
        Damper: 50%
**Leave Bottom Setting As Is
By Using the configuration settings I have posted here you are accepting all liability for any damages that may or may not occur.  PLEASE USE THEM AT YOUR OWN RISK.  After setting these make sure to test each of the functions that are available for testing to make sure that they acceptable for you particular unit.  These settings have ONLY been tested on the ThrustMaster TX Ferrari 458 wheel for the XBox One, and were applied after all proper firm-ware updates were applied.
I really hope this helps anyone with this wheel get that much more enjoyment out of it.  I have been faithfully entering the Honda contest to win the MadCatz Honda Racing Wheel, and if I happen to obtain one I will be more than happy to calibrate that wheel as well.  Thanks for reading!  
Whiskey



Number of posts

: 5


Location

: Green Bay, Wisconsin, USA


Registration date

: 2014-01-02


Reputation

: 0



Amazed no one has replied... This was very helpful as a new owner for the wheel.
I just would like to know what do the Constant and Periodic setting control?  I will try your settings, thanks!
RKip
BTW, I joined this forum to reply to this post, as I felt your post/help was not appropriately recognized
I mean its only had 1110+ views w/o a thank you...!







Number of posts

: 1


Registration date

: 2014-09-07


Reputation

: 0



Just caught up on this post to - If you are using the wheel on the Xbox One, none of the PC Driver settings make any difference at all. These driver settings are operational only when connected to a PC.
This is a copy of an e mail I had from Thrustmaster a couple of weeks ago:
Dear Mr. Nigel Bishop,
Regarding your TX Racing Wheel.
As discussed over the phone, we can confirm that any changes made in the Control Panel of the wheel, on any PC, will not affect the wheel's behavior on the Xbox One.
This happens due to the fact that any changes made on PC are saved by the driver and not in the memory of the wheel.
For any other query please do not hesitate to contact us.
Thrustmaster Technical Support is at your disposal for any other information you may need. You can reach us online at the following addresses:
http://ts.thrustmaster.com/eng
for the latest updates and FAQs
or by telephone at one of the numbers listed on the following page:
http://ts.Thrustmaster.com/eng/index.php?pg=contact
Kind regards,
Your Thrustmaster Customer Support Agent, Andreea



TORA Race Number

: 772






Number of posts

: 64


Location

: Abbots Langley, Hertfordshire, UK


Registration date

: 2009-11-27


Reputation

: 2




---
Permissions in this forum:
You
cannot
reply to topics in this forum