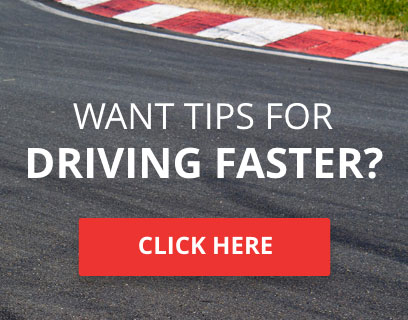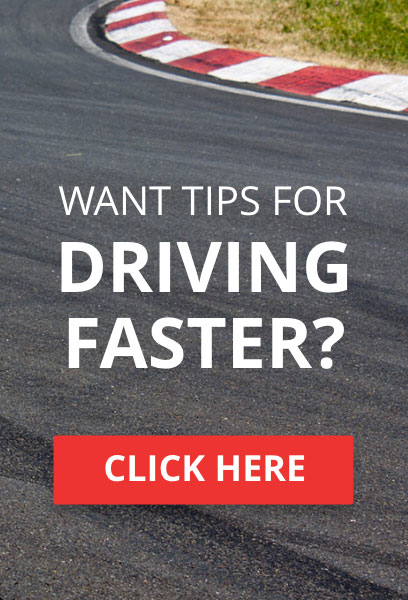 Following a recent test at Sebring Raceway, members of the SRT Motorsports Team responded to questions about the performance of the SRT Viper GTS-Rs that will compete in the GT Class in the American Le Mans Series in 2013.
Gary Johnson, Road Racing Manager of SRT Motorsports, said:
We had a really good test. We covered a lot of miles and had a lot of different configurations with the cars. We tuned some new components and we made improvements in almost every area. The really great thing about those cars is that they are rock solid, reliable and durable as well.
[Sebring Raceway is] a unique track. It is quite bumpy and has many different surfaces to it, so it's really important to do testing there and tune the car specifically to that track. It's good that we went there this month. We'll be there again in early February, so I think we're going to have a very good handle on how the car should be set up for race day.
Since we finished at Petit Le Mans, we've gone back and looked at almost every component to try to make everything as efficient as possible and to improve the performance, whether it's the air conditioning system or the shock package. Everything has been touched and improved upon.
Based on the number of miles that we went over the two-and-a-half days of testing, we're pretty confident in how we will perform in a 12-hour race.
Bill Riley, Vice President of Riley Technologies, said:
We had the cars completely stripped apart in the winter. The guys put 'em back together and we didn't have any major issues at all. We've been working on some development parts; those all worked. It's hard to tell at that track. The track changes so much with the amount of tire grip that's on it and the temperature, but we think we had a good test and were competitive. Everybody left that test feeling pretty good about the results. All the drivers did a great job. We were all pretty happy with everything.
If you can get the car to go around Sebring, go over the bumps and not fall apart, then you pretty much know you're going to have a pretty good season. That's just the way Sebring is and why Audi comes over and runs it every year. There's a lot of endurance stuff that transfers over to other tracks.
We have a pretty big to-do list right now, stuff to do at the shop. I think when we go back in February we will work more on execution, on pit stop practice, how to change things and that kind of stuff because hopefully setup-wise, we should have the cars working pretty well.
We have enough miles on the car now to know its weak points, not that there were a lot of 'em. We've been fortunate enough to fix those in the offseason. I would say the one car finishing Petit, you have to be real careful when you pull that car apart to see if there is anything that's cracked or is it wearing properly the more miles you get. It's hard to do a complete endurance test because it's so costly. You go through so many tires and so much time on the car. Every mile that's put on the car is a dollar amount and it's hard to do that effectively.
Matt Bejnarowicz, Viper lead racing engineer for SRT Motorsports, said:
Sebring is one of the roughest tracks that we'll go to, other than street courses. It's fairly challenging for a couple of reasons. One, there is a lot of concrete and the track has many broken sections in the surface. It's an old WWII bomber base, so part of the track uses the old runways. You have a lot of concrete to asphalt conditions, coupled with rough high speed corners, which really make the setup of the car challenging. The car needs to be compliant enough to shrug the bumps and tolerable/predictable for the drivers. At the same time, the car has to be stiff enough to control the aerodynamics and the handling motion of the car.
On the positive side, the track is pretty good for developing damper packages (shock absorbers). It's fairly well known in racing, if you can get your car to handle well and get a good damper package for Sebring, you should be in a good position for most of the other tracks. That was really our focus at the last test – work on damper tuning. We'll be headed to a shaker rig shortly and we're back at Sebring again for the winter test to continue the damper work.
We went a fair amount faster from the time we unloaded to the time we left, but that's only part of the accomplishment. The team made a lot of changes to the cars in the off season – the GTS-R's were down to bare frames and rebuilt. Once again, the cars unloaded, the drivers hit the start button and they ran all day. We're really, I think, blessed; sometimes we forget how fortunate we are that we're not fighting engine issues and we're not fighting mechanical or electrical problems. We unload and focus on our test plan, not on mechanical issues. It's a testament to the guys that are on the engine program, the crew of mechanics, and the engineers. There's never a preparation mistake on the cars.
It's an underlying success that's easy to forget about, but we have all been on teams or seen others struggle with teething pains and issues that ruin a day. We're really fortunate because we don't fight any of that, which allows us to get down to business right away. From a performance standpoint at the test, we made the car quite a bit better. We have a handle on what Sebring requires from a tuning standpoint and loaded up with a lot of information to take back and prepare for the ALMS winter test.
We ended last year with a big list of improvements to make. The off season gave us a chance to step back a little bit, rethink what we've done, and try to optimize. We focused on removing weight anywhere we could. A lot of things that we did last year, like adding insulation to keep the driver cockpit cool, have been tidied up now. At the same time, the air conditioning system was redesigned, lightened, and is showing a good cooling performance improvement. We've honed in now on where the suspension works best, so Riley has been able to evolve the designs, optimize, and take out a little bit more weight. Taking weight out is always a pound at a time, so everything has been scrutinized.
We've got a couple of different partners on board now, which is really exciting. We're now partnered up with Motegi Racing, which is a top competition wheel supplier.
Most of the focus [for the next race] will be on the damper program again. That just seems to be the biggest hurdle and biggest reward when you go to Sebring. Sebring is so unique because it is so rough and we're exercising the car a little bit differently than we have in the past. It's also always our goal to get miles on the car in that environment because we're going into an endurance event. The track beats the car up harder than anywhere else. I think we ran close to 600 miles in each car at the last test, which is over half the race distance. At the upcoming test, we'll continue to focus on durability validation on the cars, and try to find any weakness that could be hiding, waiting to upset the long race.
courtesy of Allpar.com:
http://www.allpar.com/news/index.php/2013/01/srt-team-on-the-viper







Number of posts

: 3649


Location

: Toronto, Canada


Registration date

: 2012-06-21


Reputation

: 83



Great update! Can't wait to see them back on the track at Sebring and the rest of the 2013 season! That's awesome that they signed with Motegi as well! Does this mean we'll get Motegi wheels on our Vipers too? lol

---
Permissions in this forum:
You
cannot
reply to topics in this forum