I get it. I always thought I knew what others meant, but I clearly see that I never fully understood until tonight. Please excuse me, but I feel like it's worth a full explanation.
You see, it's 12:28am for me right now, and today (yes, technically yesterday

) was honestly a normal day for me. Woke up, played games, watched TV, showered, ate, then caught the bus to an evening shift at my part-time job. Pretty easy. Except, there are plenty of things under my skin every day that I just manage to get by with. Personal frustrations and grievances that I could frankly talk about for hours, but that's not why I'm here writing this. Thankfully I have enough piece of mind, and enough friends to help me get by day-to-day.
So I get home from work at 10:15, grab a snack, and hop on to Netflix to continue watching season 7 of "The Office". After a few episodes, I decide to go play Overwatch for an hour or two with one of my close friends. We win. First round we push all the way through the defense, and the second we stop the attackers before they even get the first checkpoint. Then it hits me. I back out of the game, and grab a glass of cold water, suddenly sick to my stomach thinking, "maybe I'm dehydrated?" But I'm not. I'm not pale (at least not as pale as I usually am

), and I've been drinking water all day. It's stress. I end up sitting in my bathroom having my first anxiety attack in a long time. It happens. I've had them before. It's just part of how I work, and I've learned to manage them. Don't worry, this isn't a cry for help.
Eventually, I calm myself enough to head back to my room. I slowly sit back down in my chair, put on my headset, and tell my friend that I can't handle Overwatch right now, and that I'll probably just go to bed to help calm myself down. That's what I've always done. But then I remembered I wanted to give the MX-5 a test run for the ABRC coming up. So I decided to give it a go, prepared to turn off my Xbox and go to bed at any moment that my anxiety starts to spike again. So I buy an MX-5, and load up Hockenheim, and after 1 lap I can already notice that I am significantly calmer. After 2 laps I am focused like usual, working to find the line, and improve my lap time anywhere I can. I continue this for 15 minutes until I realize that I am perfectly calm again, and now I get it.
I have seen people post multiple times before, honestly sharing their struggles, and how they've used online racing, and our community to help them get by. I always thought I understood. I sympathized and appreciated how helpful an online escape can be. I've been there before with other games. But tonight, I realized moreover how important TORA can be. It has compounded my feelings of the united duty we all have to each other to keep this a safe place. A place that any of us can use to simply escape our everyday problems, relax, and calm ourselves.
Sure, we won't always agree, and we'll get in each other's way, and we'll make mistakes, but at the end of the day, it's a game. Some of us like to take it seriously and compete. Some of us just like to drive, and don't care where we end up. But some of us need online racing to get us through another day. Those people are constantly changing too, you never know who in your lobby might be there because they just need a break. Today it was me, tomorrow it will be someone else.
So I'm posting this here, because I have the unfortunate feeling - based on a few instances in the last few months - that the community needs a reminder.
A reminder that by racing here, we all have an obligation to treat each other with decency and respect.
So please, whenever you go to say something in a TORA lobby, or you write up a post here on the forum, think: "Does this need to be said?" "Is this the best way to say this?" "Can this be interpreted as an attack towards someone?" Asking yourself questions like these can make TORA a better, more efficient place for everyone, and can keep someone's bad day from getting even worse.

TechnologicMau5




TORA Race Number

: 30






Number of posts

: 881


Location

: Victoria, BC, Canada


Registration date

: 2014-01-01


Reputation

: 26



Well said mate!!!

+1000000000000000000
Team Manager @ HCR - Happy Cat Racing
- happycatracing.forumotion.net

dinosilenzi




TORA Race Number

: 719






Number of posts

: 280


Location

: Italy


Registration date

: 2013-01-26


Reputation

: 0



What are you on about, this place makes me stressy as hell

jk obviously, TORA is where we get away from reality

If you want to survive out here, you've got to know where your towel is.
Love it Evan!!
I have pretty serious depression and anxiety, so much so that early 2011 I was having some pretty scary thoughts.

in November 2011 I joined TORA and the impact it has had is just incredible. yes we have disagreements and that'll happen, we're only human, but the escape it gives, and the enjoyment it brings vastly outweighs the bad.
I cannot wait until October when I get the NBN and better internet because there is a lot of people I miss racing with and internet is preventing that.


Twitter: @Wingyy31 @ErebusV8 @ErebusGT @MaranelloMSport
Flyin Mikey J wrote:Super gay? Not as gay as the Delta Wang. Nothing can be as gay as a car shaped like huge man bits.
http://maranellomotorsport.com.au/
2014 Maranello Motorsport F40 Challenge- Drivers Championship
2014 Maranello Motorsport F40 Challenge- Privateers Championship
2014 Maranello Motorsport F40 Challenge- Asian Continental Title
2014 Maranello Motorsport F40 Challenge- Europe Continental Title
2014 Maranello Motorsport F40 Challenge- America Continental Title
Ax4x 4 Hours of LeMons- Overweight Class w/ ShrinkingSteven
______________________
http://ax4x.forumotion.co.uk/
2012 MMTCC Sedan Championship
Cheers, man. I've been busy with school and everything so although I'm not racing every weekend anymore I still look forward to when I can because that is an escape for so so many of us, obviously including myself.
Decency and Respect is defo needed (I know coming from me)
" You cant really expect to race in forza and not be taken out...thats like walking into no mans land and expecting not to be shot" -Nova 2K16
Owner of Nova Sport
Second in Command  At Samsung racing 
TORA-  HCR Porsche supercup Season 2 2nd in Private Class
,  THO VAG Trophy 3rd Teams
, TCC Season 5 Somewhere. Spec cup Third Private class
.
Sub Zero Energy-  4 Times winner of Rally Legends tour
, GT Open winner
, Spec Series 3
, Flying targa challenge runner up
.
Team Hard Online Racing Series- Season 2 AM VW CUP winner
, 2nd BTCC
, 3rd Britcar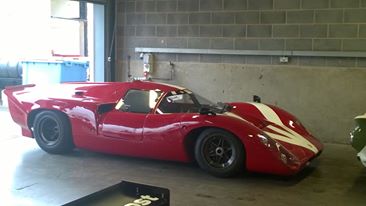 ( Insert Ribbons & TORA Role here)

Sub Zero Nova 2




TORA Race Number

: 86






Number of posts

: 998


Location

: UK, Kent


Registration date

: 2014-06-16


Reputation

: 14



HCR Bellmond wrote:Well said mate!!!

+1000000000000000000
+2000000000000000000
Great write up
http://clubcraracing.fullforums.net

Similar topics
---
Permissions in this forum:
You
cannot
reply to topics in this forum