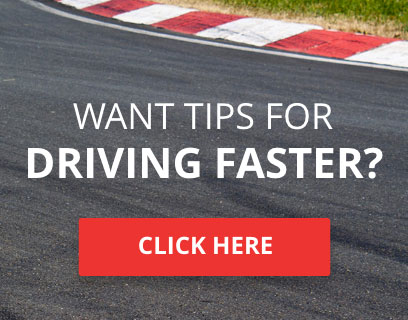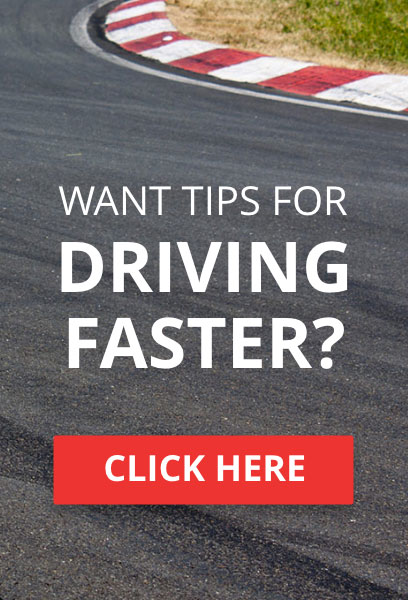 Welcome to the 2015 TORA Procar Championship. This championship will be contested on the Xbox One version of Project CARS and will consist of
6 rounds
.
Before you decide to enter the series, please take the time to read the rules & regulations very carefully:
General Racing Rules & Driving Etiquette
Motor racing as defined by TORA, is a non contact sport. It is understandable that on occasion, some contact may occur as a consequence of incidents caused by either party, like lag for example. Competitors with lag issues won't be penalized, but will be asked to improve their connection for future participation in TORA's events. If the issue is persistently hindering other competitor's experiences, please perform a speed test on your connection via
http://www.speedtest.net/
Once you have completed this, see the connection section via the link below
http://forums.theonlineracingassociation.com/t1312-xbox-live-connectivity
TORA expects every competitor who partakes in our championships to behave in an appropriate and respectable manner. Insulting comments or behaviour towards fellow competitors, race stewards, lobby hosts and staff is unacceptable and will be dealt with severely. Also, respectable on-track etiquette is expected of all competitors. This includes on-track battles, track limits, dirty driving etc.
http://forums.theonlineracingassociation.com/t12061-tora-2013-14-15-sporting-regulations-19-11-2013#266936
CHAMPIONSHIPS
DRIVERS CHAMPIONSHIP
This will be a championship fought by each driver for themselves. The points at the end of this series will be their final points total and will result in their position in the standings at the end of the series.
There is ONE dropped round for this series.
There is no Teams Championship.
DROPPED ROUND
The dropped round will be the driver's lowest score. This includes scores of 0pts as we appreciate that, on occasion, real life may not permit drivers to attend races.
CAR & LIVERY RULES:
Due to the limited number of available liveries in the Xbox One version of Project CARS, liveries will be chosen at registration on a first-come, first-served basis.
There are 21 available liveries, and as such, liveries may be used by up to 4 drivers simultaneously. Drivers must use the same livery for the duration of the championship.
CAR LIST:
http://forums.theonlineracingassociation.com/t15746-tora-procar-championship-car-rules
PRACTICE & QUALIFYING RULES:Each TORA Procar Championship event will commence with qualifying
Qualifying sessions for each meeting will be 15 minutes in length.**
Drivers are able to enter and exit the pit lane freely during this time.
Qualifying data will be recorded at the conclusion of the session.
**Double time for Round 1 at Nurburgring
WEATHER SETTINGS
With regarding the weather settings, TORA will announce 24 hours prior to each race meeting what the forecast will be.
The data will be based on a forecast sourced for the real world venue from Accuweather.com.
RACE RULES:
Race meetings for this championship will consist of 6 rounds with 1x 30 minutes race. Please check the season calendar for confirmation.
Depending on the number of entries per meeting, each lobby will consist of a maximum of 14/16 cars - This may change depending of the game's stability.
All of the races will commence with a rolling start which will include a formation lap.
START PROCEDURE:
- Drivers are called off the grid by lobby host in correct grid order.
- Drivers proceed around the circuit in single file. Tyre warming is permitted but
brake testing is NOT.
- Towards the end of the lap, the lobby host will request drivers to form up in 2x2 formation. EXTREME CARE MUST BE TAKEN.
- The driver in last place must confirm to lobby host once all cars are in position.
- The rolling grid will then await the 3-2-1-GO call from the lead driver.
- This call will come only when the lead driver is about to cross the Start/Finish line.PIT STOPS
There are NO mandatory pit stops during the race. You are permitted to pit at your own accord if you have damage to your car or wish to retire.
Safety Car Rules
Standard safety car rules in effect please refer to sporting regulation handbook
Steward Inquiries Rules
Standard SI rules in force please refer to sporting regulation handbook
SERIES POINTS
This will be the points system for the championship and will be the same in the overall, privateers and teams standings.
1st = 100pts
2nd = 95pts
3rd = 92pts
4th = 90pts
5th = 88pts
6th = 86pts
7th = 84pts
8th = 82pts
9th = 80pts
10th = 79pts
11th = 78pts
12th = 77pts
13th = 76pts
14th = 75pts
Each position will be minus 1 point right the way through to:
88th = 1pt
CHAMPIONSHIP CALENDAR
http://forums.theonlineracingassociation.com/t15745-tora-procar-championship-calendar



TORA Race Number

: 94






Number of posts

: 7383


Location

: Colchester, UK


Registration date

: 2010-07-14


Reputation

: 162



---
Permissions in this forum:
You
cannot
reply to topics in this forum