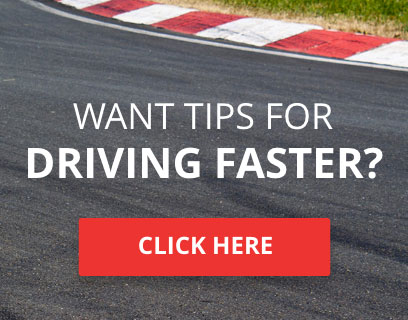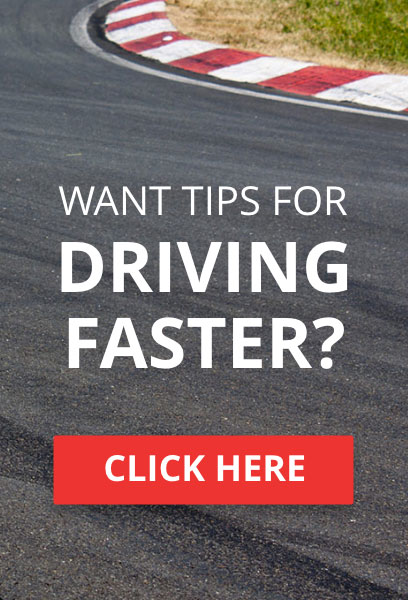 TORA - The Online Racing Association ::
:: 2018 Archive :: Hot Hatch Challenge :: Hot Hatch Challenge America
Page 1 of 1
As per the sporting regulations, I want to know why my teammate Elite Pandapool was unjustly penalized positions due to a Stewards Inquiry. Not only was he told by staff members that the decision is final (even though there is an appeal process). He had control of his car while another racer rejoined the track,at a much slower pace, and caused a collision.

As well as being threaten to be banned from the forums while not violating any of the code of conduct, also posted below.

I have decided to post this publicly since it seems that TORA is trying to sweep this incident under the rug and undermined the racers that make this association a great racing league. I would love to hear from the any of the TORA staff members PUBLICLY in this topic. Thank you for reading this.

7.5.16 If all four wheels have left the track or you have become caught on sand you must rejoin at the nearest point compatible with safety. It is unfair and unacceptable to simply rejoin the circuit as quickly as possible without any regard for the drivers around you who have been able to retain control of their car. If this means stopping at the side of the circuit until safe to rejoin then that is what you must do, even if that means you rejoin last.

2.3 The Association will not tolerate the following activities on any online service that it operates:

2.3.1 Causing distress to another member, including but not limited to harassment, threats, fraud, unwanted attention, and unwanted contact via chat or message boards.

2.3.2 Abusive, defamatory, threatening, or offensive language or behavior.

2.3.3 Bigoted, hateful, or offensive statements against any religion, race, nation, gender, age group, or sexual orientation.

2.3.4 Participation in antisocial, disruptive, or destructive behavior. This includes but is not limited to, "flaming", "spamming", and "trolling". "Flaming" is defined as: Posting content that is deliberately hostile. "Spamming" is defined as: Repeatedly posting unwanted content. "Trolling" is defined as: Posting content that is deliberately intended to provoke a vehement response from other users.

2.3.5 Impersonation of others, including, but not limited to, Association Staff or other Association members.

2.3.6 Posting personally identifiable information of another user, including but not limited to their real name, address, phone number, or private email address. (A.K.A. "Doxing")

2.3.7 Posting or transmission of sexually explicit, obscene, vulgar, or otherwise offensive images.

2.3.8 Posting or transmission of unauthorized advertisements or promotions. This includes and is not limited to unofficial or unauthorized claims to real sponsorship, advertisements of other racing events outside TORA that clash with TORA events, and links / embing of illegal content, such as illegal live streams or illegal downloads.

2.3.9 Offering or solicitation of copyrighted content that you do not own all rights to without the express written permission of the author or copyright holder.

2.3.10 Offering or solicitation of material that might be deemed illegal, indecent, or obscene.

2.3.11 Solicitation of other members' passwords and/or credit card information.

2.3.12 Posting or transmission of any destructive software, including but not limited to viruses, Trojans, or worm files.

2.3.13 Participation in or discussion of violating any local, state, national, or international laws or regulations.
http://xboxdvr.com/gamer/insanitycursed/video/47789213
Elite Pandapool received the penalty because while LazyDandy's rejoin is hideous, Panda had enough time to react to Dandy's car but failed to do so.  In the above clip, we see Dandy rejoining the track after his off.  He's on the track for about 3 second before Panda hits the rear of his car.  Panda has what looks like a car width between himself and InsanityCursed, so it is not like he did not have enough room to react.  If Panda had control of his car like you say, why did he not react to the rejoining car?  Let the record show that Dandy has received a warning from the Stewards for this.  
There was a one point a Stewarding Appeal System at TORA.  However, this system is no longer in place because it was heavily abused in situations were the driver felt that they were wronged which is what is exactly going on here.  It got to a point were the Stewards were getting appeals for warnings let alone penalties.  
As far as "threaten to be banned from the forums" we never threatened to ban Pandapool.  We said that all decisions are final and that "dissent can lead to forum bans, just avoid swearing, spamming or other more petulant actions."  If you wish to get more pedantic, because this is the second post about this penalty so we are starting to reach spamming levels here which you will find is clearly mentioned in 2.3.4 of the Sporting Regulations.  
Now, as we have said before this decision is final and there is no need for this constant forum posting.  If your team continues to be petulant about this, then temporary forum/racing bans will be issued.
Forza 4 Grand Finale R1 & R2



TORA Race Number

: 13






Number of posts

: 2288


Location

: Pennsylvania, USA


Registration date

: 2014-08-13


Reputation

: -15



Thank you for the response. May I suggest that the stewards handbook be updated so that further "spamming" may not occur due to an outdated set of governing rules.
One statement I would take issue with is "TORA is trying to sweep this incident under the rug". The reasons for our decisions are always clearly outlined in the posting of the Inquiry results. On top of that, I and Motorhead both clearly stated the reasons why his post about said incident were inappropriate and not in accordance with TORA policy. Furthermore, he was advised that he could inquire further through PM's to the appropriate people, which is the policy here. No one on the stewards team or the staff is inclined to "sweep anything under the rug", we just don't do that here.

In addition, I merely advised Panda that continued post on the subject could result in forum discipline in accordance with the regulation mentioned by Ben above.

Lastly, you are not privy to the stewards handbook, so you cannot know if it needs to be updated. If it is the sporting regs your are referring to, nothing in your post even remotely has anything to do with the SI you are questioning.



TORA Race Number

: 163






Number of posts

: 3748


Location

: The Twilight Zone


Registration date

: 2014-08-05


Reputation

: 47



The Online Racing Association Stewarding Process 11/2013 linked within the Sporting Regulations is the document that I was suggested needed an update as it still lays out the appeal process.

Since this is an SI and The Online Racing Association
Stewarding Process 11/2013 clearly states that there is an appeal process, I definitely see why an update to the document relates to this SI. The lack of updated information within Sporting Regulations has caused me to bring attention to this matter has the rules says one thing and the staff is executing matters in another way. Elite Pandapool and I were trying to appeal the decision of the SI per the sporting regulations and were getting told it was a final decision.



You are correct. That section of the sporting regs definitely is outdated. The appeals process was removed last year and posted at that time, but apparently the sporting regulations were overlooked. Thank you for drawing attention to this and I'm sure the senior staff will get it rectified.



TORA Race Number

: 163






Number of posts

: 3748


Location

: The Twilight Zone


Registration date

: 2014-08-05


Reputation

: 47



---
TORA - The Online Racing Association ::
:: 2018 Archive :: Hot Hatch Challenge :: Hot Hatch Challenge America
Page 1 of 1
Permissions in this forum:
You
cannot
reply to topics in this forum