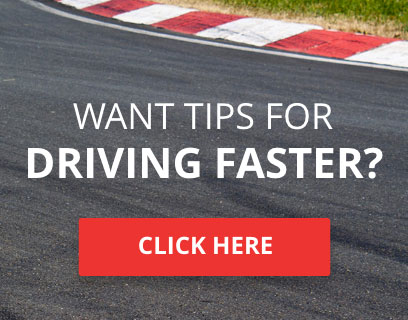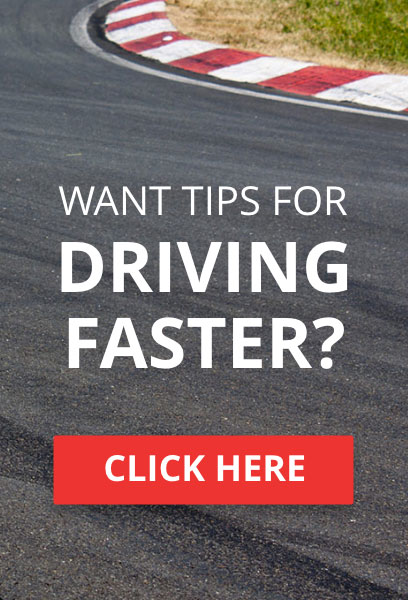 Welcome to the 4th Annual TORA INDY 500. This race will be contested on Forza Motorsport 7 on XBOX One.

Before you decide to enter the Race, please take the time to read the rules & regulations very carefully.

By registering for the race, you agree to the rules and regulations as written in this thread. TORA reserves the right to alter the rules & regulations as necessary, for the purpose of fairness and clarity in the competition.


1.0 GENERAL RACING RULES AND DRIVING ETIQUETTE

1.1 Motor racing, as defined by TORA, is a non contact sport. It is understandable that on occasion some contact may occur as a consequence of incidents caused by either party; for instance "lag". At TORA lag is defined as sudden high internet latency or ping causing visual inconsistencies between players.

1.2 Competitors with lag issues will not be penalized, but will be asked to improve their connection for future participation in TORA's events. If the issue is persistently hindering other competitor's experiences, or you cannot join lobbies (see rule 14.0), please perform a speed test on your connection via http://www.speedtest.net/. Once you have completed this, see the connection section via this link:

http://forums.theonlineracingassociation.com/t1312-xbox-live-connectivity

1.3 TORA expects every competitor who partakes in our championships to behave in an appropriate and respectable manner. Insulting comments or behaviour towards fellow competitors, race stewards, lobby hosts and staff is unacceptable and will be dealt with severely by TORA Staff. Respectable on-track etiquette is expected of all competitors. This includes on-track battles, track limits, dirty driving etc.

1.4 The track limits are determined by the solid white/ yellow/ red lines either side of the track, or for lack thereof, the edge of the tarmac (or other racing surface). At all times, two wheels must remain on this part of the circuit, unless of an occurrence where it is near to impossible to keep two wheels on the track, such as avoiding a collision. During a race meeting, each time the track limits are not adhered to, a warning will be given. Each driver are allowed five warnings of all four wheels leaving the track via the inside of a corner, at any part of the circuit. If a sixth and subsequent "corner cutting" occurrence happens within a race meeting, then that driver will lose a position for each corner cut. Again, if a corner is cut to avoid a collision, this would not be given a warning.

1.5 All TORA members must read and follow the TORA Sporting Regulations. Note that and specific rules defined in these Rules & Regulations will take precedence over rules outlined in the Sporting Regulations: https://docs.google.com/document/d/1Z61lkYkBXCFr9-dGRIO0o6RJgdqIcjWOAFzdjPGJhbw/pub



2.0 CHAMPIONSHIPS

2.1 DRIVERS CHAMPIONSHIP

None only a race winner.


2.2 TEAMS CHAMPIONSHIP

None


2.3 PRIVATEERS CHAMPIONSHIP

None


2.4 DROPPED ROUND

None




3.0 LIVERY RULES

This series has defined rules about liveries that drivers must adhere to in order to race in this series.  Failure to do so may result in a penalty or disqualification. The livery rules are defined in the Livery and Decal Rules thread linked here:
http://forums.theonlineracingassociation.com/t17777-tora-indy-car-series-livery-decal-rules


4.0 CAR RULES

This series has a defined list of cars and build rules that drivers must adhere to in order to race in this series.  Failure to do so may result in a penalty or disqualification.  The car rules are defined as follows

Chevrolet IndyCar (Either livery) stock build including rims. Open Tuning
Honda IndyCar (Either livery) stock build including rims. Open Tuning



5.0 RACE SIGN-IN

5.1 Sign-Ins are based on if you have attempted to qualify. It is assumed that if you qualify you intend to race. If an emergency happens please only then post "OUT" in the race thread

5.2 The series organizer reserves the right to permit or deny specific drivers after the time stated in 5.1 depending on circumstances.



6.0 HOSTING AND MARSHALS

6.1 The race may be split into multiple lobbies, named A-Z, depending on the amount of drivers who have signed-in. Each lobby will be hosted by chosen members of the Marshals, or Staff.

6.2 Marshals who have Signed-In to the race may be expected to host a lobby if no other hosts are available.

6.3 For each lobby, a specific Marshal, or Staff member will be given "Lobby Marshal" status, whether or not they are hosting the lobby (if none of the aforementioned members are available, the lobby host will be given the status). They will be responsible for collecting times, race positions, reading the start grid and rules, and deciding whether or not a race restart is required.

6.4 The lobby settings must be abided by, and can be found here:
http://forums.theonlineracingassociation.com/t17783-tora-indycar-series-lobby-settings



7.0 PRACTICE & QUALIFYING RULES

7.1 The fastest clean lap time from a driver, as denoted by the game, will be recorded for qualification.

7.2 Qualifying sessions will consist of 4 flying laps total. (This race will be 1 warm up lap 4 flying laps and 1 cool down lap.)

7.3 All drivers must stop on the first corner of the circuit on the cool-down lap for the Lobby Marshal or host to record the times.

7.4 The Lobby Marshal will input the times into the relevant document, or pass on the information to someone who can.

7.5 Each driver will get 3 attempts on qualifying day (May 19th). If you wish to improve your time and attempt again you will forfeit any previous time recorded.

7.6 Qualifying will be held on May 19th from 10:00 AM Eastern to 2:00 PM Eastern. (running 3-4 sessions an hour perhaps more if demand is there)



8.0 RACE RULES

8.1 Please check the season calendar for track confirmation. (This will be it's own race thread)

8.2 WARM UP LAP PROCEDURE:
8.2.1 Drivers proceed around the circuit in single file. Tyre warming is permitted but brake testing is NOT.

8.3 The start of the race will be a Rolling start.

8.4 ROLLING START PROCEDURE:
8.4.1 Towards the end of the warm up laps, the lobby host will request drivers to form up in 3x3 formation, and continue at 80mph/129kph. EXTREME CARE MUST BE TAKEN.
8.4.2 The driver in last place must confirm to lobby host once all cars are in position.
8.4.3 The rolling grid will approach the Start/Finish line at 80mph/129kph in 3x3 formation.
8.4.4 Each row of 3 cars must try to maintain approximately 100ft / 30m distance from the (trio of) cars ahead before they start racing.
8.4.5 As each row of 3 cars passes the Start/Finish line, they accelerate to race speed, and begin racing.


[color=#ff0000]8.5 RACE RESULTS
8.5.1 Everyone who qualifies will get to race in one aspect or another, however, only the top 33 qualifiers will be fighting for victory and it will be who ever completes the race distance in the least amount of time. (Notice: If you qualify 36th and out race the person who qualifies 33rd, you will not be scored ahead of him/her)

8.5.2 Each lobby will be capped at 15. If one of the top 33 cannot make it everyone will be bumped up one position. Example- If you qualify 34th and the 11th place qualifier cannot make the race. that entry will be scratched and everyone will move up 1 position. 34th would then be considered one of the classified 33.



9.0 PIT STOPS

9.1 There are no mandatory pit stops during the race.

9.2 Drivers are permitted to pit at their own accord to refuel and change tyres, or if they have damage to their car or wish to retire.



10.0 SAFETY CAR

there will be no safety cars for lobbies holding the top 33 qualifiers. Any lobbies who do not have those racers may use safety cars if they wish to do so.



11.0 STEWARD INQUIRIES

Standard SI rules in force please refer to sporting regulation handbook



12.0 SERIES POINTS
There are none


13.0 CHAMPIONSHIP CALENDAR

May 19-20th



14.0 ENTERING THE LOBBY

14.1 The host or Lobby Marshal will invite each driver to the lobby they will be Qualifying or Racing in.
14.2 They will send each driver one invite to the lobby. If the driver cannot join, the host or Lobby Marshal will send a maximum of two extra invites before the meeting is due to start.
14.3 If the driver cannot join the Qualifying session in time, they will start at the back of the grid in the race.
14.4 If the driver cannot join the race session, they forfeit their race entry and all drivers behind will be promoted a position.



15.0 POSTPONED MEETINGS

Sometimes a meeting may have to be postponed. The meeting may be cancelled, or pushed back on the calendar. The entirety of this rule is at the discretion of the series organizer.



TORA Race Number

: 61






Number of posts

: 5111


Location

: Cocoa, Florida, USA


Registration date

: 2009-07-11


Reputation

: 74



No safety cars, meaning no cautions?



TORA Race Number

: 672






Number of posts

: 81


Registration date

: 2016-12-25


Reputation

: 0






TORA Race Number

: 61






Number of posts

: 5111


Location

: Cocoa, Florida, USA


Registration date

: 2009-07-11


Reputation

: 74



Similar topics
---
Permissions in this forum:
You
cannot
reply to topics in this forum