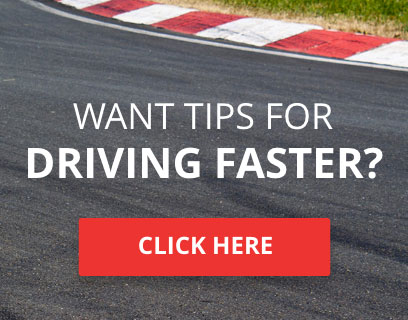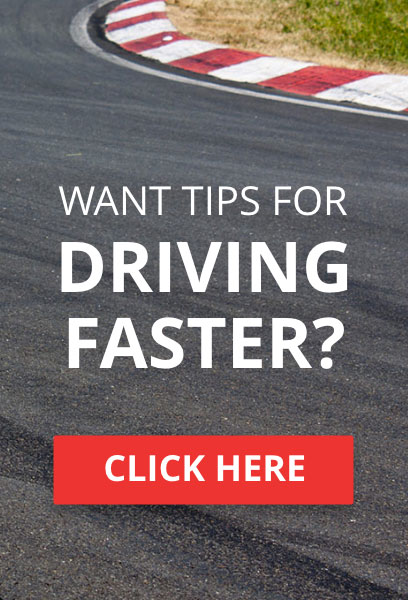 New member here, I was looking at registering for a series. I am unsure of the requirements regarding sponsorship. Also as a new driver I see two series, trans am and hot hatch, that are in the "grassroots" division, but they are scheduled for the same day and time. As all events are open to everyone and the other divisions meet on different days, are the begainer lobbies dominated by more seasoned players at qualifying?
I found TORA while searching for a alternative to public lobbies.







Number of posts

: 5


Registration date

: 2019-07-21


Reputation

: 0



Trans-Am is currently entering it's second week, the Hot Hatch series has concluded.

As for sponsorship, each series has it's own livery rules which are pretty open for primary sponsorships as long as the required TORA branding is present in that prospective series.

Also most series have this rule also: Strictly no tobacco sponsorship, sponsorship or depictions of of illicit drugs, or explicit/offensive designs.



TORA Race Number

: 39






Number of posts

: 95


Location

: Indiana, USA


Registration date

: 2019-01-02


Reputation

: 4



Still confused, am I expected to find backing from a local business, use a trade marked product, or a fictional sponsor as part of a rpg?

Trans am is the current and only bronze series, yet a quick glance of registration will show many racers in gold standings. As the bronze series "are designed so that anyone can jump in, race and have fun, no matter the experience level", TORA series ratings. Do new racers get turned away for not qualifying or does everybody race no matter the experience level?







Number of posts

: 5


Registration date

: 2019-07-21


Reputation

: 0



You are not expected to find actual sponsorship. You can use an actual real life product or made up product as long as it doesn't violate the rules.

Everybody races regardless of experience level.

For example in Trans-Am there is a 6 lap qualifying session ran immediately before an event. Then everyone is split up in lobbies with the fastest going into A lobby, the next group going into B lobby so on and so forth. The number of lobbies is determined by the number of entrants present each week. Such as if there are 24 entrants it would likely split into 2 lobbies of 12 if there are 44 the split likely would be 4 lobbies of 11.



TORA Race Number

: 39






Number of posts

: 95


Location

: Indiana, USA


Registration date

: 2019-01-02


Reputation

: 4



A 'sponsor' is normally the most easily identifiable brand on your car's livery. It could be a manufacturer like Ford, parts supplier like Brembo brakes or something completely unrelated like Nescafe coffee.
For example, ask who the sponsor of this car is and most people will say Mc Donalds.
The tiers in the series are easy to explain.
Bronze typically are the easiest point to jump in to organised racing and are typically found on weekdays.
Silver are longer running events with some prestige, more competition and are typically found on weekends.
Gold are the most competitive and prestigious events that often replicate real life events such as Le Mans and are typically held 6-8 times a year.
2019 Classic Daytona 24H GTO  



TORA Race Number

: 259






Number of posts

: 942


Location

: The Garden of England


Registration date

: 2012-08-14


Reputation

: 59



You'll find many new racers in the bottom lobbies of Bronze series, while the top lobby of the same series might look more like a Forza Racing Championship final.

As far as "trademarked" sponsors, most everyone will use them for various reasons. Might be they like the real life livery, the real world team or drivers sponsored by the product, or simply like the product or the logo. I usually choose whatever color my car is going to be, then find a logo using the same color.
______________________
2012 MMTCC Sedan Championship 2016 VTCC TC250 US Championship 2017 TORA Club Racer D UK Championship



TORA Race Number

: 18






Number of posts

: 13798


Location

: The Land That Time Forgot


Registration date

: 2012-04-20


Reputation

: 234



I think the line for "Sponsors" on the signup form is mostly just so people putting liveries together don't accidentally run the same one as someone else. Short of tobacco, nudity, and illicit drug references, you can put whatever you want on your car.
Example: If someone in a NASCAR series put down "Exide" as their sponsor, I'd stay away from running a livery that featured Exide, unless you spoke to that person and figured out what they were doing so you could do something different. It's always nice to have a diverse looking field, that's the idea.
As for the racing, pretty much no matter what speed you are, you'll find someone close to your pace in the weeknight series. Trans Am has a wide range of drivers, from those new to the scene that "typically" run in the lower lobbies all the way up to those that are ForzaRC Champions. Everyone has to start somewhere. I cut my teeth in Thursday night series, running down in the lowest lobbies many moons ago. It's a lot of fun, hope you enjoy it
Sole Owner of the Meme Cannon
Accolades:



TORA Race Number

: 29






Number of posts

: 3623


Location

: Maine


Registration date

: 2011-01-22


Reputation

: 80



---
Permissions in this forum:
You
cannot
reply to topics in this forum