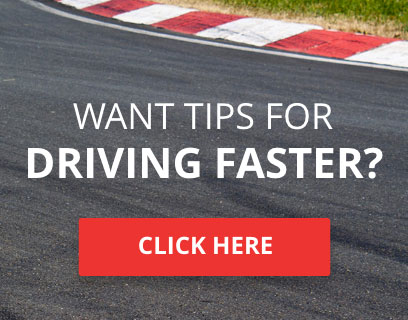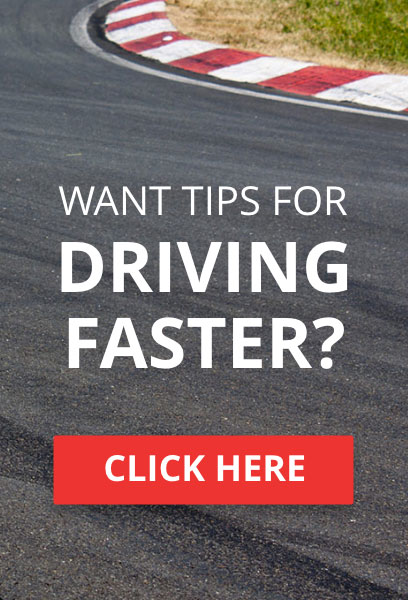 IMPORTANT: There is a "ONE-Per" each car cap in effect. All cars go "First Come, First Served" to the first entry to select that specific car.ONCE A CAR HAS BEEN REGISTERED TO A CLASS, IT WILL BE IN THAT CLASS ALL SEASONThere will be no car swaps mid season.Build Rules:Underpowered Class
Max PI: C500
Minimum Weight:
none
Max Power: 225HP
Overweight Class
Max PI: C500
Minimum Weight: 2900 Lbs
Max Power: 550HP
ALL Car Upgrade Rules:
Race Rollcage
MANDATORYBody Parts Changes that are allowed:
- Removal of Front Bumper, Rear Bumper, or Spoiler
- Addition of "for fun" parts, which include Rally Lights, Cow Catcher Bumpers, Surfboards, Spare Tires, Mud Flaps, big unadjustable wings... things like this. Meme parts.
Body Part Changes that are NOT allowed:
- Literally anything not listed above. No wide body kits, no Forza aero or adjustable aero.
All other upgrades are optional.
Car List:
1980 Abarth 131
2002 Acura RSX Type-S
1986 Alfa Romeo GTV-6
1992 Alfa Romeo Milano Quadrifoglio Verde
1992 Alfa Romeo 155 Q4
1977 AMC Pacer X
1977 Aston Martin V8 Vantage
1995 Audi RS 2 Avant
2004 Audi S4
1973 BMW 2002t
1988 BMW M5
1991 BMW M3
1995 BMW M5
1995 BMW 850CSi
1997 BMW M3
2000 BMW 323ti Sport
2002 BMW Z3 M Coupe
2003 BMW M5
1970 Buick GSX
1987 Buick Regal GNX
1955 Chevrolet 150 Utility Sedan
1957 Chevrolet Bel Air
1964 Chevrolet Impala Super Sport 409
1969 Chevrolet Nova SS
1970 Chevrolet Camaro Z28
1970 Chevrolet El Camino
1971 Chevrolet Vega GT
1979 Chevrolet Camaro Z/28
1988 Chevrolet Monte Carlo Super Sport
1990 Chevrolet IROC Camaro
1970 Citroën 2CV
1970 Datsun 510
1969 Dodge Charger R/T
1970 Dodge Challenger R/T
1986 Dodge Shelby Omni GLHS
2005 Dodge SRT-4 ACR
1998 Eagle Talon TSi Turbo
1975 Fiat X1/9
1980 Fiat 124 Sport Spider
1932 Ford De Luxe Five-Window Coupe
1940 Ford Deluxe Coupe
1965 Ford Mustang GT Coupe
1966 Ford Lotus Cortina
1967 Ford Falcon XR GT
1971 Ford Mustang Mach 1
1971 Ford Falcon XY GTHO Phase II
1972 Ford Falcon XA GT-H0
1973 Ford Capri RS3100
1978 Ford Mustang II King Cobra
1981 Ford Fiesta XR2
1987 Ford Sierra Cosworth RS500
1992 Ford Falcon GT
1992 Ford Escort RS Cosworth
1993 Ford SVT Cobra R
1995 Ford SVT Cobra R
2003 Ford Focus RS
2010 Ford Crown Victoria Police Interceptor
2014 Ford Fiesta ST
1985 HDT VK Commodore Group A
1968 Holden Monaro GTS 327
1973 Holden HQ Monaro GTS 350
1974 Holden Sandman HQ panel van
1988 Holden VL Commodore Group A SV
1984 Honda Mugen CRX
1986 Honda Civic Si
1994 Honda Prelude Si
2000 Honda Prelude Type SH
2004 Honda Civic Type-R
1996 HSV GTSR
2003 Infiniti G35 Coupe
1959 Jaguar Mk II 3.8
1990 Jaguar XJ-S
1973 Mazda RX-3
1985 Mazda RX-7 GSL-SE
1990 Mazda Savanna RX-7
2005 Mazda Mazdaspeed MX-5
2010 Mazda Mazdaspeed 3
1972 Mercedes-Benz 300 SEL 6.3
2004 Mercedes-Benz C 32 AMG
1965 Mini Cooper S
2009 Mini John Cooper Works
1988 Mitsubishi Starion ESI-R
1992 Mitsubishi Galant VR-4
1995 Mitsubishi Eclipse GSX
1997 Mitsubishi GTO
1987 Nissan Skyline GTS-R (R31)
1993 Nissan 240SX SE
1994 Nissan Fairlady Z Version S Twin Turbo
1998 Nissan Silvia K's Aero
2000 Nissan Silvia Spec-R
2003 Nissan Fairlady Z
1969 Oldsmobile Hurst/Olds 442
1968 Opel GT
1979 Opel Kadett C GT/E
1984 Peugeot 205 Turbo 16
1958 Plymouth Fury
1971 Plymouth GTX 426 HEMI
1965 Pontiac GTO
1969 Pontiac GTO Judge
1977 Pontiac Firebird Trans Am
1987 Pontiac Firebird Trans Am GTA
2002 Pontiac Firebird Trans Am Ram Air
1970 Porsche 914/6
1989 Porsche 944 Turbo
1993 Porsche 928 GTS
1980 Renault 5 Turbo
1990 Renault Alpine GTA Le Mans
1993 Renault Clio Williams
1980 Subaru BRAT GL
1990 Subaru Legacy RS
1996 Subaru svx
2005 Subaru Legacy B4 2.0 GT
2006 Vauxhall Astra VXR
2009 Vauxhall Corsa VXR
1963 Volkswagen Beetle
1967 Volkswagen Type 3 1600 L
1967 Volkswagen Karmann Ghia
1981 Volkswagen Scirocco S
1984 Volkswagen Rabbit GTI
1988 Volkswagen Scirocco 16v
1992 Volkswagen Golf Gti 16v Mk2
1995 Volkswagen Corrado VR6
1998 Volkswagen GTI VR6 Mk3
1967 Volvo 123GT
1972 Volvo 1800E
1983 Volvo 242 Turbo Evolution
1997 Volvo 850 R







Number of posts

: 144


Location

: Indianapolis


Registration date

: 2018-06-25


Reputation

: 0



MotoYeti, Adrian VIII and TigerFanNick19 like this post



TORA Race Number

: 189






Number of posts

: 9


Location

: Kansas City, MO


Registration date

: 2018-01-05


Reputation

: 0






TORA Race Number

: 189






Number of posts

: 9


Location

: Kansas City, MO


Registration date

: 2018-01-05


Reputation

: 0






TORA Race Number

: 117






Number of posts

: 2408


Location

: Amsterdam


Registration date

: 2011-07-21


Reputation

: 20



---
Permissions in this forum:
You
cannot
reply to topics in this forum