Hello guys and gals.

As you may know, TORA is a non-profit organisation. We do not earn money from advertisements, sponsors, or anything like that. Nor do we charge our members to use TORA.

Everything at TORA since its conception was taken from our own pockets.

However, for us this gets difficult. At the end of the day we are normal people with normal lives, and many opportunities for TORA have been squandered due to funding.

This is why we have given you the opportunity to donate a small amount of money to help run TORA.

You can send money on Paypal straight to the email address info@theonlineracingassociation.com

Or you can use the button on widget to the left (or below) to subscribe to a monthly or yearly donation of just 99 pence or more.

This is not mandatory. TORA will continue the same as it has since the start, donations or not.

However, with your donations we can help improve your experience at TORA, and improve TORA as a whole.

Your donations will go to the following:
- Web hosting costs
- Forum hosting costs
- Live streaming
- Web service costs
- TORA events
- Promotional material
- And many more!

The Staff at TORA will not use the donations for our own personal use, and we will always carefully decide what we spend it on.

Thank you for reading! Feel free to subscribe below.

Stan

If you want to survive out here, you've got to know where your towel is.
Happy to help out


TechnologicMau5




TORA Race Number

: 30






Number of posts

: 895


Location

: Victoria, BC, Canada


Registration date

: 2014-01-01


Reputation

: 27



Done!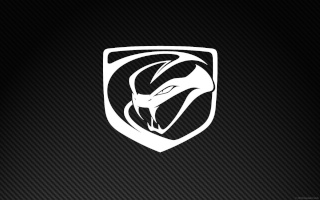 With greetings from Thijs Visser (henkymetcola) Air Transat Racing

TORA ISCC Season 5 LMP1 #10th overall

can a one off donation be made, and can this be linked to a series in honour or mention of the donor so as to support a small prize for the top three places etc?.
Sort of a series sponsorship type deal.
This can be advertised as a none profit voluntary donation type of way to ease some cost.
I would be interested in such a proposal, I have been here for many many years and refuse to leave until kicked 

I would like to sponsor a series if its deemed acceptable.

PLOW tubbi




Number of posts

: 1737


Location

: watford


Registration date

: 2008-11-02


Reputation

: 41



Yeah that's possible. One-off donations can go to the Paypal address above. You can talk to the series organiser or PM Staff if you're interested in sponsoring a series.
If you want to survive out here, you've got to know where your towel is.

LRT Stubbsy




TORA Race Number

: 857






Number of posts

: 139


Location

: Wrexham


Registration date

: 2013-07-18


Reputation

: 4




Similar topics
---
Permissions in this forum:
You
cannot
reply to topics in this forum