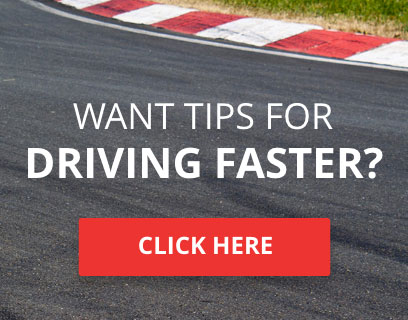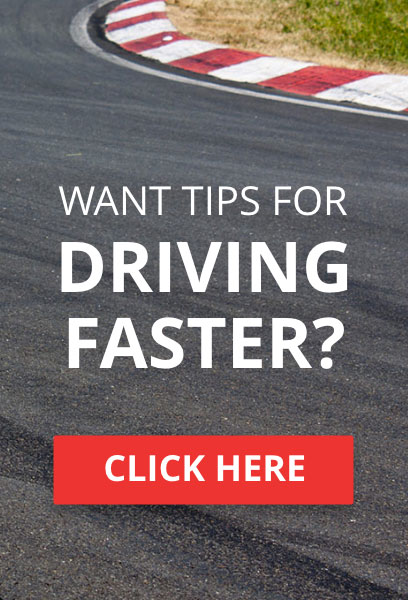 Hello everyone and welcome to the latest news from ATR.
Last weekend saw a very busy & action packed events for everyone involved in TORA with the second round of the ISCC Asia leg at the very demandingly tight and twisty Tsukuba race track as well as the third round of the GT24 championship.
The second round of the ISCC was a very sucessful meeting for the team with ATR DAN notching up his second victory in sucession with team mate Ben just falling short of the last podium finish in fourth place. The two drivers experienced an epic tustle between each other after the first stops with DAN winning out eventually. However, the amount of respect between the two drivers was evident when racing wheel to wheel for those few laps.
The second round of the GT24 Championship was hosted at the world famous Indianapolis Motor Speedway. There was only one car present with ATR DAN due to other commitments or the recent holiday in america. Having realised after Sebring that the Aston needed to be worked on with a fine tooth comb to sort out it's performance, the hard work payed off as DAN placed the car on pole position to the amazement of himself as well as the team. However, the competition was going to be extremely tough to try and defend against for the whole 25 laps of the main event. And sure enough on lap 18, DAN lost the lead to EZT Trooper after braking just a tad too late for the first corner and eventually finished in second place. However, despite this crushing blow, the whole team were ecstatic to record their highest finishing position of the season and providing the evidence that ATR meant business since it's recent development work on the Aston Martin Virage.
After a busy weekends racing, we asked joint owner and lead driver ATR DAN on his views over the stunning weekend for ATR. We hope to grab a few words from Ben when he's available to comment on the ISCC event at Tsukuba:
"First of all, I'm extremely satisfied with how this weekends racing has gone for us. It's a real pitty that there was only myself entering at Indianapolis for the GT24 series. Matt had last minute commitments which meant he wasn't able to travel with myself for the race meeting. And Conner was with his family for the recent holidays in America which I can understand fully. I do hope to see both of them make a swift return real soon for Suzuka.
I was absolutely shocked and delighted when I found out on the team radio that I netted pole position for the event. It was a clear indication that the cars performance has improved immensly; mainly due to all the time, dedication and hard work that my team has put in to develop this car further and it's quite clear now that we have gained at least half a second per lap since the last meeting at Sebring.
I'm obviously gutted and disappointed to have lost the race the way we did, mainly due to a driver error from myself which doesn't rarely happen at all. It makes me more determined to improve my skills further and try not to make that kind of error again. However at the same time, I'm really thrilled for my team that we've bagged this second place and to finish about half a second behind the winner, which is a giant step forward compared to the results of Hockenheim and Sebring where we finished nearly 20 seconds behind the winner in both events. It makes me wonder what results would have been possible if we had the car to this specification at the start of the championship. But I'm really happy with the results. And I would further my congratulations to EZT Trooper for the win at Indy. And also to F4H Carrera for making the race such an interesting event with all three of us covered by less than 1 second at the finish.

Things couldn't have gone any better for the team in the second ISCC round at Tsukuba. But I would like to add my commiserations to GLRmiken who's wheel malfunctioned during the qualifying session which forced him out of the meeting. Thats really bad luck and hope he'll return to the virtual race track swiftly.
I basically inherited pole position by default really but you have to make these opportunities count when they become available to you. It was a very interesting first lap after contact between myself and Duncan Ray (SelectiveRogue) at the final corner. Whether he tried to make a pass on me, I don't know. But he tapped the rear right corner of my car which caused the rear to slide. Don't ask me how, but I managed to recover the situation whilst performing a powerslide at the same time. Now when was the last time anyone saw a prototype drifting? HA.
Because I finished on the podium in the first race of the season, I had to take a 10 second pit penalty after our crew changed all four wheels and topped the tank with fuel. My team mate Ben made his first stop a few laps later and he arrived onto the circuit infront of me. And lets just say, I was blooming scared that one of us would slip up during our close battle, but I thoroughly enjoyed it. To be honest, it's extremely rare to have a tustle with my team mate and I didn't know what to expect. One advantage we have is that we trust and respect one another and I think we provided that evidence on the track by hardly making any contact.
The only other incident during the race was towards the end of the race. I basically caught Adrian (AMR Garage) in his Audi because I was trying to lap him. And he ran wide at the second hairpin, which would normally give an indication to the other driver to go by. I went passed him and just as we went through the right hander where the Dunlop bridge is, we touched! I had no idea he was a long side me. But it didn't cause too much damage to my car so it was a lucky escape really. But it meant that Adrian spun and lost a shed load of time. Even though he has apologised to me, I would also like to say sorry for the mis-communication as I feel we were both to blame for that collison.
But despite these set-backs, I'm really pleased to have notched up my second win for the team and for Ben after his fourth place finish as well as the epic tustle we had for those few laps. If I'm correct, it means that we've taken the lead in the teams championship as well which is an added bonus. It also proves the potential that our team has for the future and we can bring a lot more trophies to our cabinet in Devon....hopefully.

I do have to say that I have really been enjoying my time of late with The Online Racing Association. I don't know if its the fact I've made a fresh start with the new version of Forza, but certain aspects to the racing as well as getting on really well with the TORA community reminds me of the good old times of 2008 and 2009. Something has been missing since then until recently. And after the recent sucess, it's fair to say that my mojo is back!"
Also in the news, ATR have released pictures of the car and livery which the team is using for the upcoming Nurburgring 24 race. The Ford GT is the preferred choice after the sucessful podium finish from last years event. The teams sponsor is an old favourite which hasn't been used since the 2010 ISCC where a certain LFCNICKLFC was behind the wheel of an LMP2 Porsche with this particular sponsor. The team is optimistic that they can improve on the second place finish from last years event. Testing on the car will begin within the next couple of weeks.
**The number box isn't the one being used for the N24. I used last years numberbox and replaced the old TORA logo with the new one. I would be amazed if it was the correct box. lol**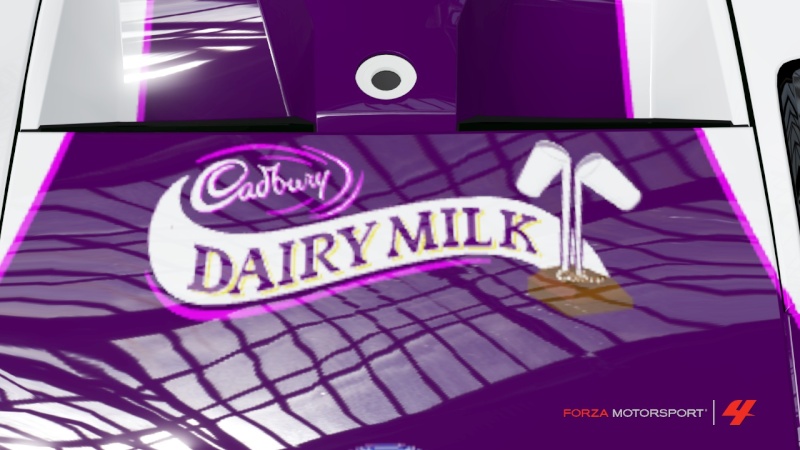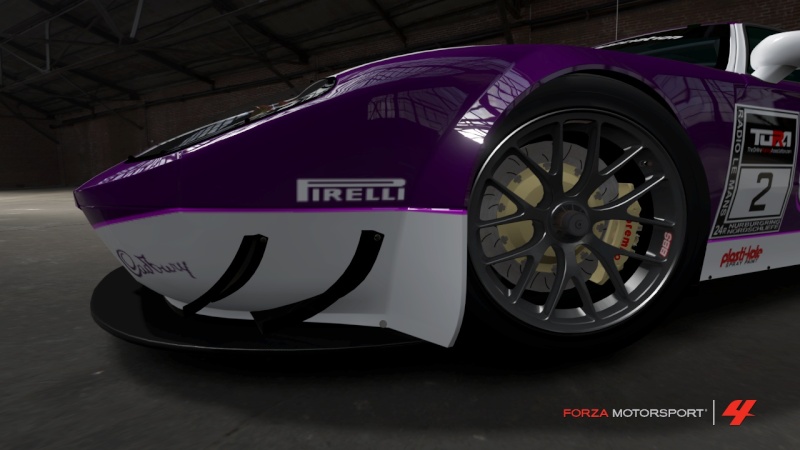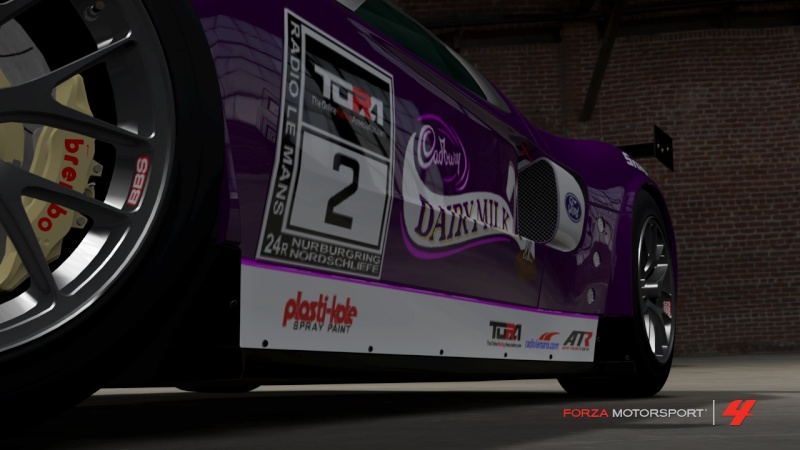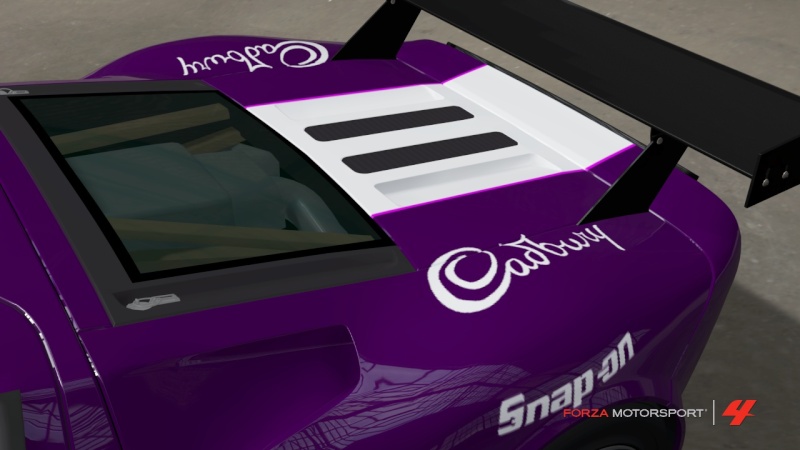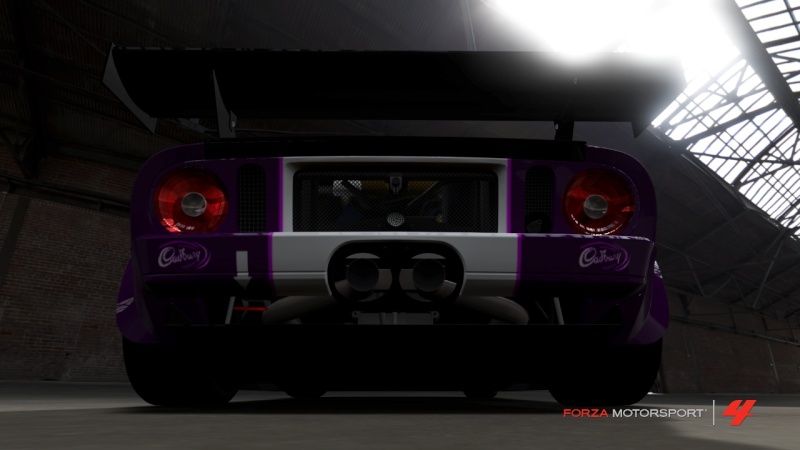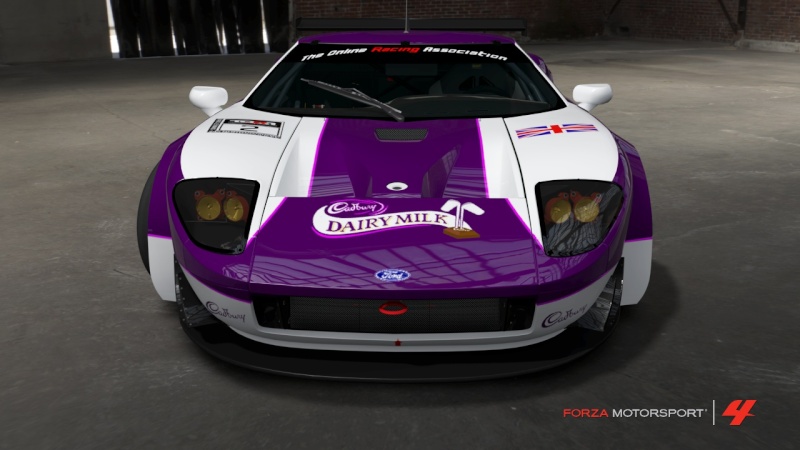 Last edited by ATR DAN on Wed 30 Nov 2011 - 7:48; edited 1 time in total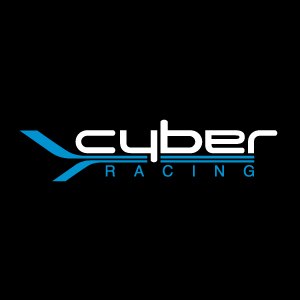 TORA Staff Team:
ATR DAN




TORA Race Number

: 7






Number of posts

: 4872


Location

: Some boring place in England


Registration date

: 2008-09-15


Reputation

: 48



"I'm relatively pleased with what went on in the TORA GT24 series. As you may or may not know, I dont run with the ATR pack, working instead with FIA GT1 champions JR Motorsports and their downright menacing Nissan GTR.
I qualified 7th for the Indianapolis, which was fairly good enough for me, especially as poor Simon fell victim to his own rule.
The start was absolutely atrocious (Our words, not the commentators) because I was extremely determined to get out and start fighting with the Camaro SS and the Virage right away.
Basically I jumped the start by accident, got wide at turn 6 and that would be my downfall. Though I must admit, the battles between me and the SLS of Ian was absolutely astonishing! Even I weren't impressed with the lap though, as I went for my famous(or infamous) javelin lunge on turn 1. Instead of muscling by, I clipped him and ruined my car. Whatever, I'm okay with 7th. And there was a silver lining, as we now lead the Suppliers championship! So a relatively good race.

Now I must admit that for Tsukuba, I definetly didn't want to be here. Places I definetly rather would be here than Tsukuba include the Yas Marina circuit, Bathurst and the Potrero de los Funes (A beautiful track that recently played host to the GT1's . I have to admit my sorrow for Green Leaf Racing, as their steering wheel(of all things!) suddenly broke down about 20 minutes before we were due to get the race started.

Before the pitstops, it was all abit so and so. I got by Duncan okay, but apart from my race was kind of quiet. But once we had the first pitstops all done, I suddenly got my moment of fame as an epic tussle between me and Dan occured! You could feel there was trust and respect between the two of us, because even when you're fighting and biting at the leader, you have to consider the championships in mind. I must admit the pass he got on me at the last corner was ridicolous. After that, it all winded down again. Somehow got into another epic tussle with Louis or 3rd overall. At one point I did manage to get by the Audi. But turn 3 just blew me out again. Desperate to get by him(Remember, I'd been on him all damn race), I went in for a do-for-die manouver on Turn 10 on the last lap of the race. Subsequently I paid the price by spinning out on the final corner.

Despite it all though, I do feel this was much better than Suzuka, as I did manage to finish my race. As of now, I'm 10th in the GT24 and 5th in the ISCC! All is good for us here and especially for me."

---
Permissions in this forum:
You
cannot
reply to topics in this forum