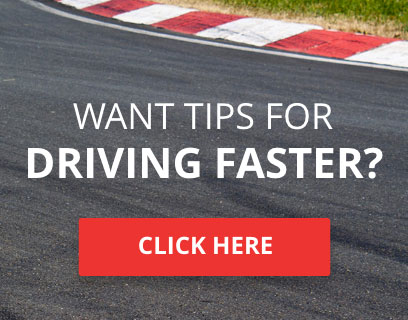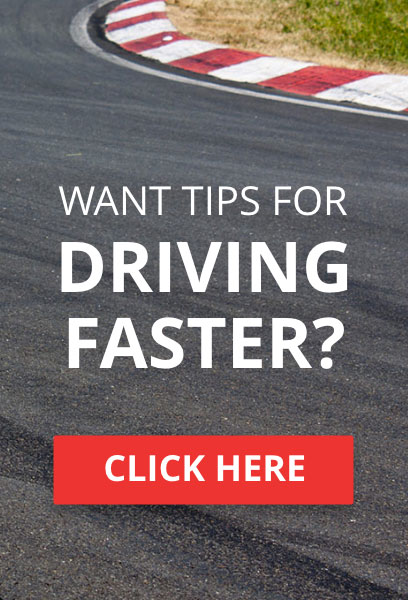 Qualifying Results: 7th
Race Result: 3rd
Race Time:: 352min 21
Fastest lap: 2:00.320 (Hayden Thompson, Stint 2)
Drivers: Sam Evans (exp1osive sam) Alex Davis-Loades (Speed Demon 64) Hayden Thompson (HaydieT) Patrick Schiwitz (LSR SCH1WO)
Car: BMW M3 GT2

Round 2 of the LMR Pro GT Championship looked a much brighter prospect for RaceART Competition. The team had secured the services of quick Austrian, Patrick Schiwitz, who had been scheduled to take part in the 2014 F4H PRO Endurance VLN 24 Hours of Nurburgring with the team, but had to pull out at the last minute.

RaceART had a stronger presence in qualifying too. Not only was Alex Davis-Loades qualifying, but Hayden Thomposn and Sam Evans also. It was Alex and Hayden who took to the track first, participating in the Qualifying 1 session. Alex's time of a 2:02.703 made him the 21 fastest driver of the 38 which set lap times. However, it was Hayden Thompson's time of a 2:01.156 which put RaceART Competition in a provisional second place on the grid behind previous race winners LMR Red Dragon. Sam Evans concluded RaceART's qualifying during Qualifying 3, setting a 2:01.460. However, many late qualifying times posted by teams bumped RaceART off of the front row, and down into 7th position on the grid ahead of the start of the race on Saturday.

New driver Schiwitz would start the race for RaceART Competition. He was a known quantity to the team so was judged an excellent candidate to set the ball rolling for the team at Silverstone. At the race start, Schiwitz got away well and was alongside one of the HCR Corse Ferrari's, and despite a bump from behind as the cars went round Abbey corner for the first time, Patrick held position. At the end of the first lap, he got tagged from behind by one of the Corvette's, and found himself down in 10th position at the end of the lap.

Quick recovery work saw Schiwitz catch back up to the pack very quickly, and he soon started picking cars off one by one. He repassed the Corvette and then set about chasing down the first of the HCR Corse cars ahead. After moving past, he set about chasing Ricky Tan in the LMR Blue Dragon BMW, before he spun in the braking zone into Village, moving Patrick up. Lag outs are an unfortunate parg of online racing, and two lag outs occured to front runners. First the LRT Australia BMW, then the LMR Red Dragon Corvette of Alex Phillips. These events put RaceART Competition into 4th place, and chasing down Bellmond in the lead HCR Corse Ferrari F458.

All was looking good until Patrick spun on the kerbing at the exit of Copse corner. After rejoining the track he found himself in 6th, behind the NGR Oniks Corvette ZR1. The Corvette then made it's first mandatory pitstoo of the race, with Schiwitz following suit on the following lap. RaceART attempted to make the pass on NGR in the pit stop phase, but it didn't quite work out, and Schiwitz was now embroiled in a great battle between the HCR Corse Ferrari, the NGR Corvette and our BMW. Several laps of battling entailed before we managed to pass both cars on track snd moved into 5th position, or a net 2nd after all cars had made their pitstops. Schiwitz continued to lap quickly now he had clean air ahead, setting fast lap times as he aimed to put RaceART in a solid 2nd position after the first stint. However, another mistake at Copse saw him repeat his earlier spin, putting him behind the Corvette, and also the LMR BMW. With four laps left to go, Patrick passed the NGR Oniks Corvette, but was unabke to catch back up to Ricky Tan in time, finishing the stint in 3rd.

The batton was then passed on to Hayden Thompson, who would start his stint from 3rd position, with a great chance of fighting for the stint lead. As the stint began, he pressured the LMR  Blue Dragon BMW for the opening laps, before passing it on track to take second position. As he pulled away, he moved the car into second position overall, and began hunting down Stubbs in the leading LRT BMW. He quickly closed down the gap and eventually made the move into Stowe corner on tbe inside. From there, Thompson didn't look back, and began setting consistant times in the mid two minutes, pulling a gap between himself and LRT with every lap. The gap between RaceART and Limitless Racing Team after stint 1 was 61 seconds, so Thompson had to put in a fautless stint to gain any real ground on the leader, and he did. After pitting during the mid point of the stint, he continued to lap very quickly and consistantly, to bring the car home 35 seconds ahead of the overall race leaders, reducing the gap to just 26 seconds, and over a minute and half ahead of the hard charging LMR Red Dragon Corvette which was trying to regain the ground it lost in the opening stint.

Thompson handed over to team manager Evans for stint 3, with him starting the stint now in second place. Evans was facing a hard fight to keep Alex Phillips at Bay, who had now moved up into 4th place overall after their stint 1 lag out. At the start, the LRT BMW began to slowly pull away, but behind, the HCR Corse Ferrari of Bellmond was dropping back. Alex Phillips quickly moved into third and set about Evans. On lap 5, Evans succumbed to the pressures of Phillips, and after running wide at the Village Loop, was passed down the Wellington Straight and into Brooklands. The LMR Blue Dragon BMW then began applying pressure, and passed Evans a couple of laps later. Evans managed to hold onto the back of the car until lap 22, when he passed the Blue Dragon car before making his mandatory pitstop. Evans was then left in clear air to lap the Silverstone circuit, and had an easy run to the flag from there. The Blue Dragon BMW pitted later but had stretched out a four or five second gap while on rubbered in tyres, and kept that advantage to the end of the stint. Evans finished his stint ahead of the HCR Corse Ferrari which was in 3rd position overall, but more importantly, only limited the gap between himself and Alex Phillips to half a minute.

It was Alex Davis-Loades who would be finishing the race for the team. He had a hard job on his hands of trying to stay in touch of the faster drivers who RaceART were battling for a podium spot. RaceART held a 63 second advantage over LMR Red Dragon, and a 78 second advantage over HCR Corse ahead of the final stint.

Alex lost out early on to Colin Barring and Scott McCracken in the LMR Red Dragon and HCR Corse cars respectively, the two cars RaceART were battling for a podium. Davis-Loades then held station in 4th position until spinning in similar fassion to Schiwitz earlier on at Copse on the eighth lap. He dropped to 7th spit as a result. He made his pitstop slightly earlier, and moved up to sixth quite quickly, but was overtaken by Phil Read in the Griptek Performance Omega BMW M3. Alex then lost out two further spots later on, but moved up into 8th place once all the pitstops had been made. Incidents ahead breifly moved RaceART's Davis-Loades into 6th, but he lost those position right at the end of the race, and finished in 8th position. Meanwhile, Colin Barring had finished almost two minutes before hand, resulting in them getting second place overall ahead of RaceART Competition, however to the delight of the team, McCracken had only managed to finish 71 seconds ahead of Alex Davis-Loades, meaning RaceART would claim their first ever TORA podium, their first of 2015, and the first one since their last podium in the LLBM V8 Supercar Championship, back in 2013.

Sam Evans, Team Manager - "This race promised a lot for RaceART Competition, and we have proved that the team are capable of running near the top. We really need to move forward with this and try to build on this for the finale at Spa. If we work it well, we can definately go one better at Spa, or even fight for the outright race win.

"We need to work hard between now and the finale two weeks from now in order to make sure we have our car dialled in to the Spa race track as best as possinle, in order to give ourselves the best chance of fighting for pole during qualifying, to enhance our race potential. We'll need a faultess race, which we have yet to have in Pro GT, but we can show to everyone that we are a team capable of winning races"
Last edited by exp1osive sam on Sun 8 Feb 2015 - 17:36; edited 1 time in total



TORA Race Number

: 92






Number of posts

: 418


Location

: Oxford, England


Registration date

: 2012-06-22


Reputation

: 9



Similar topics
LMR Deftone MX wrote:Great write up! Though I did last stint not Alex.

Congrats on your very successful run! Sorry we to steal 2nd in the last bit
Indeed you did, I've changed where it said Alex and should hve been you, do remember our driver is called Alex too, so there will be some Alex's in there somewhere. Anyway, great comeback from Red Dragon after the lag out. Looking forward to Spa. We'll get you next time!
---
Permissions in this forum:
You
cannot
reply to topics in this forum