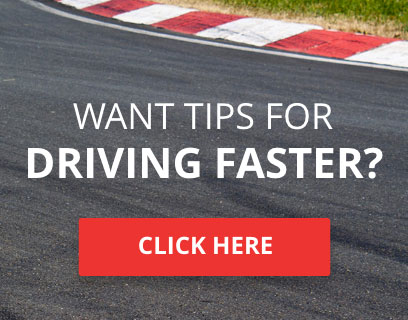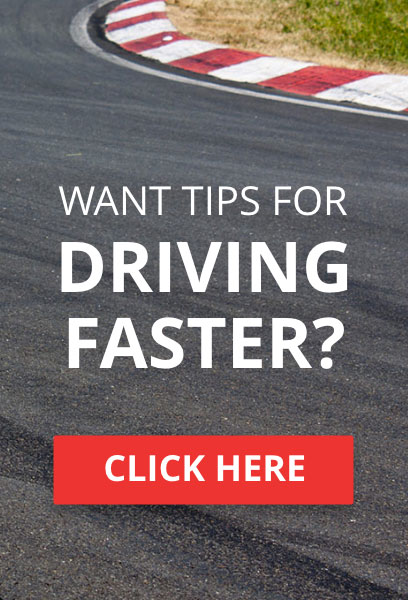 TORA - The Online Racing Association ::
:: 2021 Archive ::

::
Page 1 of 1
Please post below specifying which driver will do each stint for your team. Teams must fill out the form below before the deadline.  If you post a response to this thread instead of using the form, it will not be accepted. 
Please Note:-
A driver must be assigned to all 6 stints.
-
If you need to alter your stint line up before the deadline, simply submit your stints in the form again.  
-
The deadline for submitting stints is March 11th at 7:00PM EST (March 12th 12:00AM GMT).
Keep in mind:-
If you do not successfully submit your team's stints and did not qualify, then you will not be racing.
-
If you do not successfully submit your team's stints by the deadline, you will not be racing.
When you finish your stint and come to a stop, immediately take a game clip (NOT a screenshot as the game pauses when you do and then we can't see the distance's). Due to broken game chat, hosts will be doing their best to retrieve everyone's distance to the leader, but a game clip is your insurance. As it is ultimately up to you to take down your own information, failure to game clip leaves you with a risk of having no data from your stint, which we will not be responsible for crediting you.
Any driver that qualifies must complete at least one stint.
*NOTE*: A reminder that drivers will not be permitted to double-stint between stints 5 & 6. These blocks of time are used to keep the race running on time. Otherwise, drivers may do as many stints as they want.
Stint times are listed as EST(GMT).Stint 1 (Day)
: 10:00 am - 12:00 pm (3:00 pm - 5:00 pm)
Stint 2 (Day)
: 12:00 pm - 2:00 pm (5:00 pm - 7:00 pm)
Stint 3 (Day)
: 2:00 pm - 4:00 pm (7:00 pm - 9:00 pm)
Stint 4 (Day)
: 4:00 pm - 6:00 pm (9:00 pm - 11:00 pm)
Stint 5 (Night)
: 6:00 pm - 8:00 pm (11:00 pm - 1:00 am)
Stint 6 (Night)
: 8:00 pm - 10:00 pm (1:00 am - 3:00 am)
Use this link to convert to your time zone: https://www.timeanddate.com/worldclock/converter.html
Last edited by ScholesySlash46 on Sat 27 Feb 2021 - 15:41; edited 4 times in total



TORA Race Number

: 346






Number of posts

: 309


Registration date

: 2013-06-06


Reputation

: -6



As of now, the following teams still have to submit stints by March 11th at 7:00PM EST (March 12th 12:00AM GMT):

AMS Ergo 212
ART eSports 42
DareDevil Motorsport 66
DareDevil Motorsport White 65
ESV Motorsport 67
ESV Motorsport II 76
FTC x CS6 Pepega Racing 86
German Racing Team Black 4
GGA Attempt Top 10 Again 18
GGA Space Program 80
IFEA Racing 532
Inertia Garage Guava 16
Inertia Late As Always 592
JapSpeed Racing 714
KmiKz Motorsport Steering Wheel Team 26
LMP eSports Team Carson 72
LMP eSports Team Ghost 41
MRT - Holdfast 35
NWR J Tads 715
NWR Team GT TEC 158
OTR French Baguette 826
OTR Never Give Up 824
OTR Not Found 827
OTR Spirit Of Race 825
PDQ1 106
PDQ2 15
PTG/FAK Logistics 77 77
PTG/MobileAdvisor.net 27
PXM Diesel Gate 23
PXM VooDoo 567
Raven Academy 120
Rebel Racing 117
RSR E-sports Proto 303
Ryze Motorsport 85
Scuderia Pit 29
SDM/GGA Daddy Darkzer Plz No Ban 69
SFM Competizione 2
SGR Wars: The Phantom Divebomb 28
SMH Motorsport Team Pink 123
SMH Motorsport Team Purple 45
SMH Motorsport Team Violet 145
Spoons 60
SSR Blue 9
SSR Orange 10
SSR Pink 777
SSR Red 8
Sync Motorsport Endurance 118
Tempest FM 31
Tempest Lightning 33
Tempest Storm 30
Tempest Thunder 32
Trac United Racing 312
Vanatix Gold 37
Vanatix Racing 444
Vulcan Golden Phoenix 420
WOR Esports 5



TORA Race Number

: 117






Number of posts

: 2542


Location

: Amsterdam


Registration date

: 2011-07-21


Reputation

: 15



The following teams have not yet submitted stints:
The submission deadline is March 11th at 7:00PM EST / March 12th 12:00AM GMT.

WOR Esports
SSR Orange
Vanatix Racing
SSR Blue
Scuderia PIT
GGA Space Program
Rebel Racing
Raven Academy
[GT RESERVE 1] Red Myst Racing Team 2
[GT RESERVE 2] PCR Planet Caravan Racing
The Darkzer Divebomb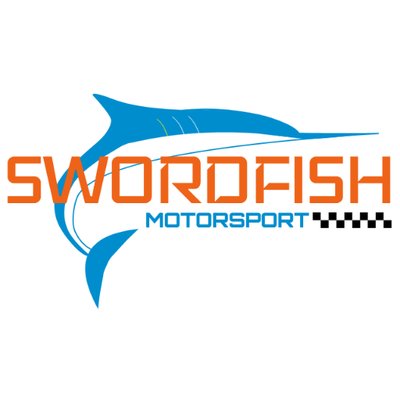 2019 TORA Vintage 12 Hours of Sebring - P6
2019 TORA Class 24 Hours of Daytona - P6 GTO
2018 RORA NASCAR - P2
2018 RORA MPC - P2, P1 Team
2018 OPPO Endurance Championship - P2
2018 TORA V8 Supercars US - P7, P5 Team
2018 TORA Trans Am US - P6, P2 Team
2018 TORA Spec Cup US (Audi TTS) - P2, P1 Team
2018 TORA British GT - P11, P3 Team
2018 RORA RRIPA - P1
2018 TORA NATCC - P13, P5 Team
2018 TORA 24 Hours of Le Mans - P3
2018 RORA Le Mans Series VI - P1 PC
2018 TORA TASCAR - P3, P3 Team
2018 TORA ASCC - P3 Team
2018 RORA KTCC - P3
2017 RORA ARROW - P1
2017 RORA Le Mans Series V -  P3
2017 OPPO CTSC - P2
2016 RORA Le Mans Series IV -  P2 GT



TORA Race Number

: 923






Number of posts

: 6230


Location

: USA-GA


Registration date

: 2016-10-15


Reputation

: -31



The following teams have not yet submitted stints:
The submission deadline is March 11th at 7:00PM EST / March 12th 12:00AM GMT.

Vanatix Racing
Scuderia PIT
Rebel Racing
Raven Academy
The Darkzer Divebomb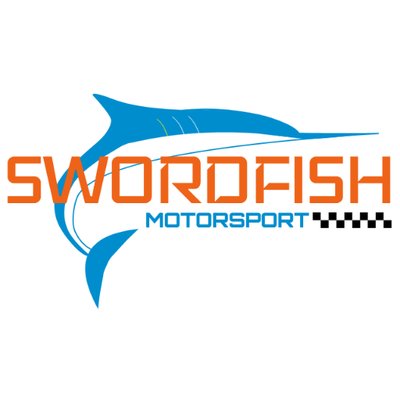 2019 TORA Vintage 12 Hours of Sebring - P6
2019 TORA Class 24 Hours of Daytona - P6 GTO
2018 RORA NASCAR - P2
2018 RORA MPC - P2, P1 Team
2018 OPPO Endurance Championship - P2
2018 TORA V8 Supercars US - P7, P5 Team
2018 TORA Trans Am US - P6, P2 Team
2018 TORA Spec Cup US (Audi TTS) - P2, P1 Team
2018 TORA British GT - P11, P3 Team
2018 RORA RRIPA - P1
2018 TORA NATCC - P13, P5 Team
2018 TORA 24 Hours of Le Mans - P3
2018 RORA Le Mans Series VI - P1 PC
2018 TORA TASCAR - P3, P3 Team
2018 TORA ASCC - P3 Team
2018 RORA KTCC - P3
2017 RORA ARROW - P1
2017 RORA Le Mans Series V -  P3
2017 OPPO CTSC - P2
2016 RORA Le Mans Series IV -  P2 GT



TORA Race Number

: 923






Number of posts

: 6230


Location

: USA-GA


Registration date

: 2016-10-15


Reputation

: -31



The following teams have not yet submitted stints:
The submission deadline is March 11th at 7:00PM EST / March 12th 12:00AM GMT.

Scuderia PIT
The Darkzer Divebomb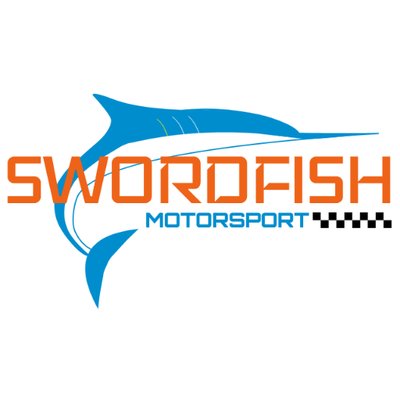 2019 TORA Vintage 12 Hours of Sebring - P6
2019 TORA Class 24 Hours of Daytona - P6 GTO
2018 RORA NASCAR - P2
2018 RORA MPC - P2, P1 Team
2018 OPPO Endurance Championship - P2
2018 TORA V8 Supercars US - P7, P5 Team
2018 TORA Trans Am US - P6, P2 Team
2018 TORA Spec Cup US (Audi TTS) - P2, P1 Team
2018 TORA British GT - P11, P3 Team
2018 RORA RRIPA - P1
2018 TORA NATCC - P13, P5 Team
2018 TORA 24 Hours of Le Mans - P3
2018 RORA Le Mans Series VI - P1 PC
2018 TORA TASCAR - P3, P3 Team
2018 TORA ASCC - P3 Team
2018 RORA KTCC - P3
2017 RORA ARROW - P1
2017 RORA Le Mans Series V -  P3
2017 OPPO CTSC - P2
2016 RORA Le Mans Series IV -  P2 GT



TORA Race Number

: 923






Number of posts

: 6230


Location

: USA-GA


Registration date

: 2016-10-15


Reputation

: -31



Hi guys, I need to ammend the Stints for car Number 127 but I can't find the race control thread. This is what I need them as now. Many thanks.

Team Name:PTG Motul GT
Car Number:127

Stint 1 - PTG Russcula
Stint 2 - PTG Tavo
Stint 3 - PTG Russcula
Stint 4 - PTG Ducky
Stint 5 - PTG Tavo
Stint 6 - PTG Vanisher








Number of posts

: 48


Registration date

: 2020-05-07


Reputation

: 0



Stint amendment for SVR Silver #737

Stint:1 SVR Bubbles
Stint:2 SVR Design
Stint:3 SVR M311ON
Stint:4 SVR Kuiper
Stint:5 SVR Design
Stint: 6 SVR Kuiper







Number of posts

: 19


Registration date

: 2020-08-01


Reputation

: 0



---
TORA - The Online Racing Association ::
:: 2021 Archive ::

::
Page 1 of 1
Permissions in this forum:
You
cannot
reply to topics in this forum