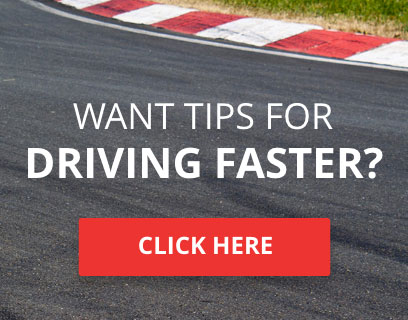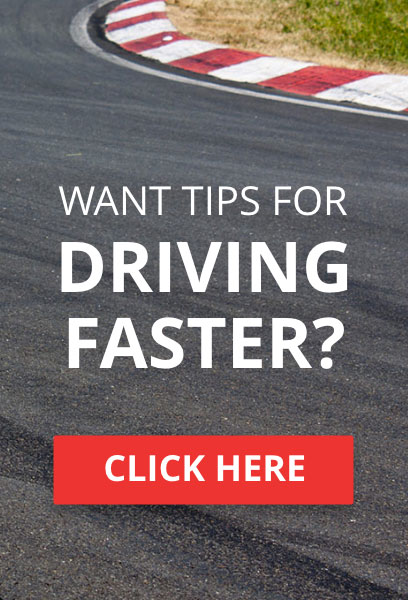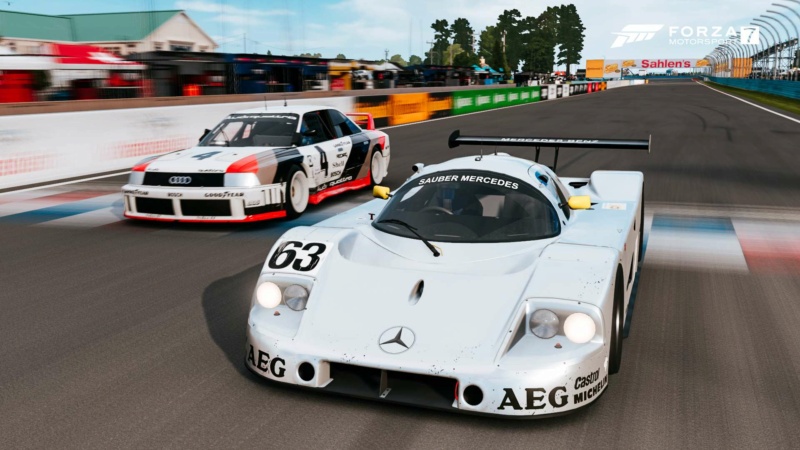 Welcome to the TORA Hotlap Challenge! 
We have teamed up with Forza Motorsport to bring an in-game Rivals event to Forza Motorsport 7 (
legacy game; not currently for sale
).  We have two rival events, one featuring the Mercedes C9 in the
Classic Prototype Hotlap
and the Audi quattro GTO in
Classic GT Hotlap
.  These Rival events will start on Thursday, 5/4/2023 at 12:00 PM EDT (5:00 pm BST) and conclude on Tuesday, 5/16/2023 at 11:59 AM EDT (4:59 pm BST).
Participants will be able to win the following driver gear from these events.
Classic Prototype:
If you set a time you will receive the Endurance Driver Gear.

If your time is in the Top 40% of the leaderboard, you will receive Michael Müller Driver Gear.

Classic GTO:
If you set a time you will receive the Grand Touring Driver Gear.

If your time is in the Top 40% of the leaderboard, you will receive Ukyo Takagi Driver Gear.

As a bonus reward, the Top 10 drivers who have the lowest combined times from both cars will get a special shoutout during a future Forza Monthly and Forza's social media channels.
How to get involved with TORA?
Check below for some links to places you can get involved with TORA and the racing that we organize.  You can be racing with the TORA community in no time!
What is TORA?
If you are not familiar with what we do here, allow us to introduce ourselves. The Online Racing Association (TORA) is the largest and longest-running community league organizer in the Forza Motorsport franchise.  Founded in 2007, TORA has been at the forefront of console-based, community league racing ever since its inception. In 2010, TORA became the world's first online racing community recognized by an official racing governing body when we joined Motorsport UK as an official club.  This is a distinction that TORA still holds and an achievement recognized by the Guinness World Records.   
TORA organizes a wide range of online racing series including sportscars, touring cars, stock cars, classic cars, prototypes, and open-wheel cars.  We are probably best known for our team endurance events, with hundreds of racers taking part in several endurance events over the course of a year.  TORA has also produced several partnered leagues and championships, working with series such as British GT, World's Fastest Gamer, GT Cup, and many more.
What is the TORA Endurance Championship?
The TORA Endurance Championship (TEC) is a community-run Endurance Racing Championship, and is one of TORA's longest-running championships.  There have been many versions of the TEC since it began in 2012 on Forza Motorsport 4.  The current format consists of three 8-hour long multi-class races.  These car classes consist of our Group Experimental (Gr.X) and Group Touring (Gr.T) classes, inspired by the legendary Group C and Group 5/GTO classes of the 1980s and 1990s.  Teams of 2-4 compete to see who can drive the furthest distance in the allotted time.  In order to achieve this, we run four 2-hour "stints", since Forza does not allow mid-race driver swaps.  The first round took place at Sebring in March, followed by Road America in April, and wrapping up with Watkins Glen in May.  
What is Forza Community Racing?
Have you ever wanted to race in something more organized than public hoppers?  Have you ever wanted to race without worrying about getting no-braked into Turn 1?  Have you ever wanted to do a race longer than five minutes?  Do you want to constantly challenge yourself against some of the fastest Forza drivers?  If you answered "yes" to any of these questions, then Forza community racing is right for you.  
Forza community racing consists of groups like ours that love motorsport, but are looking for a bit of a different experience than what public multiplayer has to offer.  Organizing our own racing series, with many taking influence from some of the most popular real-world racing series, was the way to get the type of racing that we were looking for.  No matter what type of motorsport or racing you are into, you can probably find a racing community that runs that type of event.  
We at TORA believe that racing communities like ours are the very backbone of the Forza community.  The best part about these communities is that no matter what your pace is, you will find someone to race against.  Many of the biggest names in racing got their start in Forza community racing.  Some of our previous members include three-time British Touring Car Champion Ashley Sutton, and two-time F1 eSports Champion Brendon Leigh.  
The Forza Community
There are always loads going on in the Forza Community, check out the
Forza Forums
for other leagues.  We recommend these other communities: 

BigBen13x




TORA Race Number

: 13






Number of posts

: 2306


Location

: Pennsylvania, USA


Registration date

: 2014-08-13


Reputation

: -17



SlowMotionFire likes this post
Similar topics
---
Permissions in this forum:
You
cannot
reply to topics in this forum