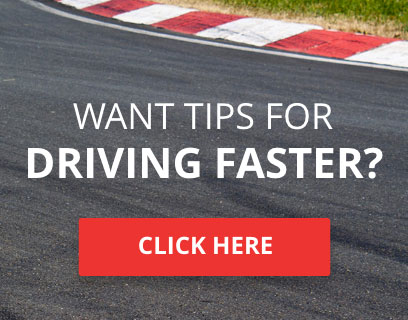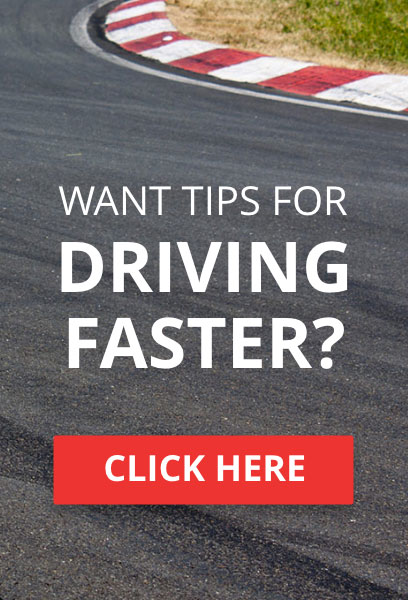 Position in class: 9
Position overall: 14
Total mileage: 1891.0
Total laps: 117.3
Drivers: Sam Evans (exp1osive sam) Alex Davis-Loades (Speed Demon 64) Michael Eyles (montessa mike)
Car: Viper GTS-R (SP1) #64
After the drama that beset the team during qualifying on both the Wednesday and Friday, RaceART were looking for a bit of restbite as Saturday dawned and the race was just a few hours away. The hastely repaired stint planner for the team was a cause for concern for Team Principal Sam Evans. Not because each driver would have to drive an extra 2 hours in the car, but because there was now a much greater chance that one or more drivers may miss a stint due to real world commitments.
It was Evans who took the start of the race, lining up behind Alex Phillips and Michael Pajala in their Corvette's. Both teams were very quick, but Pajala was an unproven force having not participated in qualifying. It was likely that Phillips would speed off into the distance once the race began and would not be seen again, but Evans was looking to see if he could put a spanner in the works and mix up the race a little.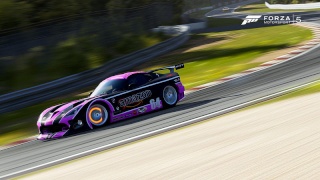 As the cars were sent on their way for the formation lap, the loud V8's of the GT field trundled round at 60mph. Evans followed Phillips and Pajala round, then as the cars exited the final chicane of the Grand Prix circuit, the green flag was lowered and the wait was over. The drivers followed each other in a long train as they snaked their way through the forest-lined track. Evans and Pajala battled for second, allowed LMR Red dragon to build an early lead. It took less than three laps for RaceART to move into second place as Sam capitalised on an error from Pajala as the pair exited the Carousel. Pajala maintained the pressure to try to regain second position, but soon trailed off, as RaceART Competition were able to pull away. Evans then began catching the lead Corvette of fellow brit Alex Phillips, who's tyres appeared to be in worse shape as the race neared completion of the first hour. The pair stopped on the same lap around the hour mark. Evans had clearly gained a huge chunk of time, and had setup a thrilling charge for the lead of the race. However, a mistake on his outlap put Evans into a spin, which was followed by a second spin on a similar part of the track the lap later. This prevented Evans from having a go at the LMR driver. Evans managed to bring the car back without major incident from then on, but during the stint both Evans and Phillips lost track position to PTG Team 1 from lobby B, leaving RaceART still third position after the first 2 hours.
Mike Eyles was next into the car, and after a difficult start to his stint, he quickly got back into a rythym, and managed to complete a further 165 miles for the team, but technical issues meant RaceART lost close to 30 miles to the leaders, putting them right back down the order.
Stint 3 was the turn of Alex Davis-Loades, who impressed again in his endurance debut. He completed a stint free from major issues and pounded round the track, getting valuable miles for both the team and himself around this challenging track. A total of 189 miles meant he gained back some ground on those ahead, but still a lot of work was left to do for the team.
Eyles returned after his woes for stint 4 and managed a much improved stint, collecting yet more valauble miles which all count to the final mile count. As with Davis-Loades, a relatively trouble free stint meant 183 miles was a good effort from Eyles, who, bearing in mind is not a GT driving specialist, was pleased with his days work.
Davis-Loades was next in for his second stint, as Eyles hopped out after his good stint. Another solid performance from Davis-Loades brought another 189 miles to the teams total mileage. Evans then drove a this time incident-free stint, as he followed behind the two race leaders of LMR Red dragon and F4H Red Sonja. Yet again, 192 miles was completed by the team principal, to bring the team back into contention after earlier set backs in stint 2.
The seventh stint of the race signalled the second half of the 24 hour race, and it was a difficult stint for all involved with lag and connection issues. Despite these, Davis-Loades completed 187 miles, just short of his previous best mileage count.
Sam Evans was unable to get out on track for the eighth stint of the race as the team were hit with technical problems which left Evans unable to get out to race. Yet another set back for RaceART pushed them back down the order and out of realistic conetention for a podium finish.
RaceART got their race back on track with Davis-Loades' fourth stint. Another consistantly fautless drive from Davis-Loades saw him bag another 188 miles for the team on what should have been his last stint in the car. However, the team's fortune would take another battering as Michael Eyles announced he would not be able to participate in any more stints, leaving two gals where he should have been racing. RaceART Competition were unable to get either of their now two driver line-up to race in time, and so again had to sit on the sidelines for another stint. This put the team back even further, behind even the TCC field who had all managed to complete more miles in the ten stints that they had completed, compared to the eight that RaceART had done.
Sam Evans was back in the car for the final time and drove an almost perfect stint, certainly the best of his three, to collect 193 miles for RaceART Competition. By this time F4H Red Sonja, who had been battling for the lead earlier on in the race, had pulled out, promting RaceART Competition above the front running team. After Eyles' announcement, Alex Davis-Loades agreed to get into the car for one last time in the final, two hour long stint. This was his fifth stint of the race, and proved that he was more than a valuable asset to the team. Once again, a great stint from Alex, who just completed lap after lap, managed 213 miles. It was a great effort from him and the team who by this stage were racing only for pride, as they were at this stage some 150 miles behind the next car in GT.
RaceART Competition entered with a lot of hope and anticipation. Qualifying was a huge success, achieving the teams best ever result of third position on the grid. There were many drama's, including losing the teams fastest driver just before the race day. However, RaceART Competition can be proud of their race, what each driver has done, and how the team spirit of drivers to go above and beyond the call of duty in order to help out the team.
Finally, a big thanks to F4H for organising a spectacular race event. They have worked very hard to bring the TORA community a great endurance event and have pulled it over, so very well done to all members involved in the creation and running of the F4H VLN Nurburgring 24 Hours, and thank you once again from everyone at RaceART Competition.
Last edited by exp1osive sam on Mon 15 Dec 2014 - 10:14; edited 1 time in total



TORA Race Number

: 92






Number of posts

: 418


Location

: Oxford, England


Registration date

: 2012-06-22


Reputation

: 9



Similar topics
LMR Deftone MX wrote:Awesome write up and glad you enjoyed the race despite your misfortune!
I would like to have added some photos but simply can't be bothered to trawl through the replays for some good snaps right now. Too tired!
---
Permissions in this forum:
You
cannot
reply to topics in this forum