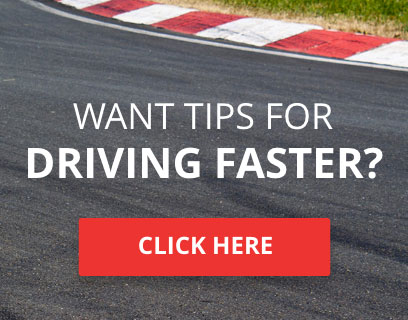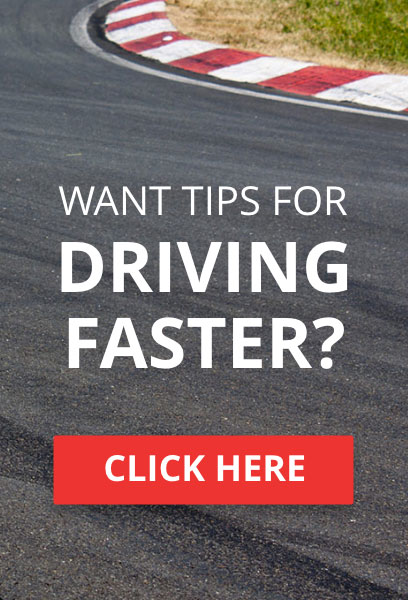 As the holiday season arrives, the team settle down into their boxes, wondering what Santa will put under the tree for them, before they attack the shiny ornaments and wreck the tree. Let's reflect on some best bits of 2016.

We had big plans at the start of the year, a full commitment to TORA and TURN (prior to merger) as well as other things and things already ongoing like IndyCar. The journey would take us through the endurance calendar and even a run on ESL. We wanted to prove ourselves but not many predicted the results to come, asserting ourselves as one of the main in-form teams of this year.

Daytona

At the start of Daytona the Scuderia car qualified well courtesy of a bonkers lap by Hamish, but a shaky start made it difficult, however we outlasted the field. TLR were first past the post but a retrospective penalty stripped them and we were next in line. It wasn't the way we wanted to win but we raced clean and hard to be in that position.

Shortly after at TURN's all-star Daytona, Hamish and Solar assumed familiar machinery driving the Rebellion and Viper respectively, with Motorhead choosing the LMP2 Mazda. Hamish continued his run by winning overall, Solar rode high in 2nd in GT until an incident knocked him out, and Motorhead was on for victory in LMP2 until a lagout.

Sebring

Following the opening spate of success, HCR entered more teams for Sebring. The Scuderia car narrowly missed pole but after a crazy opening 4 hours where the two highest running HCR cars and an F4H car were taken out by one individual, we found ourselves still in it. It settled and Scuderia led until a lag out. Thiriet inherited the lead and brought it home, which was justice in the end. In GT, Solar's lag heartbreak was avenged by an immense drive by the Tekno car taking an amazing 3rd place.

Over at TURN, HCR acquired a Porsche 919, which Cerberus wanted to keep very Porsche despite being an Audi fanboy. In the event, things panned out similarly, but with little to no drama at all, such was the quality on show. Freakish deja vu saw Motorhead lag out in the same place from the lead two-thirds into the race. But they recovered 2nd for all important championship points.

#WeWant10

Buoyed by even more results, HCR announced more entries at Watkins Glen which generated some criticism but this was eventually settled, with any outstanding differences settled on track. The crazy Nissan led 3 HCR prototypes at the start but after they hit issues, HCR locked out the top 3 spots after 4 hours. Due to huge issues on Microsoft's side, the race was flagged and the results were called after 4 hours. This meant that Solar's team in GT were unable to challenge the strong XBM Germans for the win but they were exceptionally fast nonetheless.

TURN Silverstone and Spa

The Silverstone 6h was wet throughout. Motorhead relished these conditions and set the fastest lap in qualifying, with Hamish setting another impressive time to put the car on pole. The HCR Porsche held out despite a couple of isolated incidents and challenges from behind to take the win.

In P2, the Yamagura car started well but had bad luck which cost them a shot at a win. They beat some P1 cars outright in their chase, such is the level of grip the cars had and the confidence the drivers had.

At Spa, the Porsche team were a more distant 2nd for the whole event, with Cerberus doing a strong stint in the night at the end doing more than enough to hold onto 2nd overall.

Le Mans

Le Mans on both sites were either side of the real thing. On TORA, there were doubts before the start of the race due to the crazy Nissan being exceptionally fast on a single lap. A quick change to our faithful Rebellion set us up for our best shot. Motorhead opted to switch to Yamagura due to lower than usual confidence at Le Mans. But he then set a crazy PB on his first flyer in qualifying, as Scuderia and Yamagura lined up 2-3.

The two teams tightened their grip on a consecutive 1-2 early on, with the Scuderia setting the pace and a triple stint by Paulo (Mittens) for Yamagura. Motorhead went faster at night than all bar just 4 drivers could in the day. They brought it home for a dominant 1-2, with Yamagura in 2nd over 11 laps up on 3rd. Carlson's triple stint at night was noteworthy to keep the 1-2 alive. In GT the Tekno entry sealed another fantastic podium coming from further down the grid and a clutch stint at the end.

TURN's edition followed 2 weeks after. Setting up the Porsche was difficult, with all teams trying to make the car fast and consistent. HCR lined up 2nd and despite Forza's best attempts to derail us, and the weather causing one huge crash, HCR came out on top, with the P2 entry so close to winning their class too but F4H successfully did the reversal there.

Onwards

After Le Mans, attention quickly turned to TORA's Bathurst 12h, the first race without Prototypes and being GT only. Which meant no crazy Nissan to worry about. We didn't need to worry as we welcomed Noodle into the menagerie and he would run the renamed HCR Genesis car. We managed to field 3 cars in the top 10 and after 12 hours of brutal racing against a particularly strong field we managed to bag a solid podium and the new Genesis team finished an impressive 4th.

The premature end of the VEC was at Nurburgring GP, where the Porsche team qualified 2nd again but established a solid lead after a wet stint 1. This lead slipped later and we were mugged for 3rd right at the death. But a great performance by the Gatto Letto team of Carlson and Noodle in the P2 put them 3rd in class.

The momentum continued to Spa on TORA, another GT only round. Although results didn't go our way this time, that didn't stop us from putting on a show. Skillz was part of a battling quartet out up front and after Hamish's earlier bad luck, we witnessed him scythe through the entire field as the Scuderia car made their way back up the pecking order.

We asserted ourselves again at Silverstone as the Scuderia car of Hamish, Solar and special guest #CARmonic took a huge pole position with a 2nd in TCC class for Yamagura consisting of Bell and Mystic. They also stuck with a Honda for nostalgia's sake, as they've won in it twice before wanting the hat-trick, and four-in-a-row for podiums.

Out in front, the Scuderia team did an amazing job to defeat the chasing field, whilst HCR Thiriet featuring just Motorhead and Cerberus managed to navigate into 4th, however Yamagura were forced to stop early in one stint due to being crashed into, which cost them a shot at the win in TCC and they also surrendered 2nd, but their run of podiums continues. In short, HCR really love Silverstone!

HCR Scuderia featured in the last major race of the season, opting to go in TCC for the Nurburgring 24h. The race went well for the team despite all the crazy action going on all over the place for the whole race, they picked up a solid 2nd place although not enough to beat the very German XBM team outright as they did what they had to do in GT.


Elsewhere

HCR didn't have any rest when the new year came, with IndyCar still going, Motorhead took 2 poles and 1 win to easily wrap up the Privateer championship with time to spare.

He then raced with and against #CARmonic in the AR12 league, both dominating to win an Elgato capture card. They teamed up in the PTG GT Cup with just as much dominance, with either driver taking the top step on all bar one occasion.

Earlier in the year, HCR adopted a guy called Alex Reed who turns out is pretty damn handy in a real GT4 car. He raced in TORA's British GT on Project CARS in a GT3 and made the title fight go the distance but had to settle for what was a solid 2nd.

The domination continued over at XPLR where we locked out the top 6 positions in the drivers' championship in respective order: Hamish, Bell, Asleep, TJ, Karma, Motorhead. Our team entries locked out the top 3 there.

We also enjoyed ourselves in TURN's Classic IMSA, winning every P class title. Motorhead took the overall, followed by Cerberus, Carlson and Bell. Bell also won the grand prize, a brand spanking new wheel which he's putting to good use on iRacing.

HCR won even more across the pond, as Merica, Colonel and Grizzly won the TORA US American Iron teams' title, assisted by Motorhead making 2 guest appearances and winning both times.

One of the final premier events we were involved in was ESL. A few drivers entered into week 3 in the Audi R18 and Motorhead qualified in the top 32 and beat some incredible contribution including the number 2 seed to make it into the last 16 of the week.

Cerberus, Skillz and Ted also made it into the consolation cup. There they had to survive more knockout rounds but Cerberus made it, only losing once on his way to a cool cash prize. Cerberus was also the man behind the fantastic Audi Servus adapted livery showcased in the event.

Motorhead qualified strongly in 2 of the ESL races but was hit by extremely bad luck (and select individuals) which ended any chance of progression to the grand final. But he takes home another cash prize.

Collectively we have put HCR on the map in the biggest arenas around and shown that we can compete and indeed be fast in any car. What's more is that we look good as we go fast with some amazing work by Super T, Cerberus, Noodle, Mystic and others, as the team is blessed with amazing livery creators.

After our successes since 2014, this truly is justice for all the hard work the team has put in. We really enjoy the challenge and competition of these particular disciplines of racing. Our trophy cabinet is only part of the physical evidence of what we've achieved. We have a fantastic team and our own winning formula (maybe Claudio Ranieri took inspiration from us).

We wish you all the best at this time of year. Remember, a cat is for life, not just for Christmas! No doubt we'll see you on the race track in the early days of 2017! We look forward do it.
One C is better.



TORA Race Number

: 4


Number of posts

: 3008


Registration date

: 2012-09-07


Reputation

: 76



Similar topics
---
Permissions in this forum:
You
cannot
reply to topics in this forum