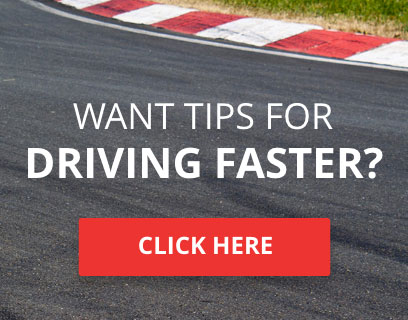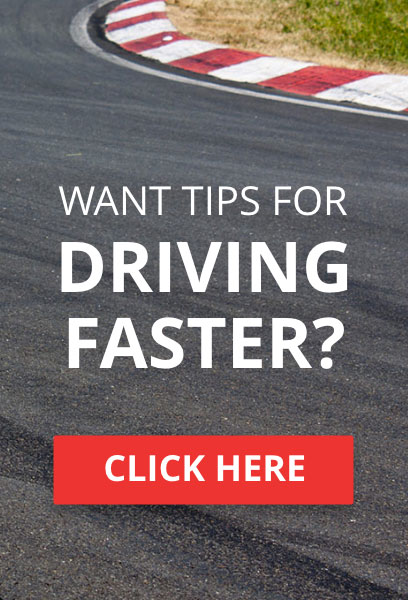 General Rules & Driving Etiquette

Touring Car racing, as defined by TORA, is a non contact sport. It is understandable that on occasion some contact may occur that is not expected by either party, for example due to lag. Competitors with 'lag' issues will not be penalized, but may be asked to improve their connection, if the issue is persistently hindering other's experiences please see connection section.

TORA expects competitors who partake in its championships and meetings to behave in an appropriate and respectable manner. Insulting comments or behavior towards fellow competitors and race stewards is unacceptable and will be dealt with severely.

Competitors who are being followed on a straight part of a track by another car may move their position on the track ONCE to defend, any further sufficient movement outside of cornering will be deemed as weaving and you may be reported to the race director or head steward after the race.

If a competitor leaves the track at any time, it is advised that extra caution is taken not to impede other drivers when rejoining, please check and look before rejoining the track. Common courtesy stipulates that a driver in a dangerous position on the circuit should alert oncoming drivers of their position to avoid additional incidents, (essentially the yellow flag rules.)

Track Limits

The track limits are determined by the solid white lines either side of the track. At all times, two wheels must remain on this part of the circuit, unless of an occurrence where it is near to impossible to keep two wheels on the track, like avoiding a collision. During a race meeting, each time the track limits are not adhered to, a warning will be given. Each driver is allowed five warnings of all four wheels leaving the track via the inside of a corner, at any part of the circuit. If a sixth and subsequent "corner cutting" occurrences happen within a race meeting, then that driver will lose a position for each corner cut. Again, if a corner is cut to avoid a collision, this would not be given a warning.

The track limits must be adhered to in the event of gaining an advantage whilst having an on-track battle. If a driver overtakes a driver by getting all four wheels off the track, the driver must give that position back before they may continue the race. If the driver which was overtaken backs off heavily either through incident or "mechanical" failure, then the position will not need to be given back.

Hot Hatch Challenge 2018

The Hot Hatch Challenge will take place between April and May 2018.
The series will consist of three championships.

DRIVER CHAMPIONSHIP

This will be a championship fought by each driver for themselves. The total amount of points at the end of the series, minus the lowest scoring round from their overall points will be their final points total and will result in their position in the overall drivers standing at the end of the year.

TEAM CHAMPIONSHIP

A team will be made up of a minimum of 1, and maximum of 3 drivers, all driving the same car(s). This championship will be scored by the total points scored by the top two team drivers at each round over the course of the championship.  There are no dropped rounds for this championship.

PRIVATEERS CHAMPIONSHIP

This will be a championship fought by drivers who are not registered with a team. The points at the end of this series will be their final points total and will result in their position in the standings at the end of the series. There are no dropped rounds for this championship.


Team Driver Changes

From the start of the series*, the full time driver line up may not change for the first half of the series.
*The start of the series is deemed to be from commencement of Qualifying on the first event.

- Substitute Drivers

Teams may use a substitute driver ONE time throughout the course of this championship. The points earned by the substitute will count ONLY towards the Team Championship, not Drivers Championship.

CAR CHOICES:

There are no car limits in this championship. Only ONE car change is permitted for any entry once the first meeting has commenced.

Race Rules

Safety Car Rules

There will be no designated 'safety car' vehicle utilized in our championships. Due to the limited nature of online race lobbies. However TORA does operate general safety car regulations which provide a similar outcome, utilizing the lead vehicle in the lobby to slow the cars to a safe speed whilst any obstruction is cleared from the circuit, or allowing affected competitors to repair any damage and catch up with the rest of the field.

- When the Safety Car Is Used

The Safety Car will only be deployed if an incident or incidents occur between three or more competitors that severely impairs all of the competitors race. Only a driver involved in the incident may request the safety car, and make the request to the Lobby Captain. The Lobby Captain may seek the opinions of other competitors, before making the decision to activate the safety car period.

The Safety Car may not be requested during the final two laps of a race.

- Forming a Safety Car Period

In the event of a safety car period being called, the lead car takes the role of the Safety Car or Pace Car. The Safety Car must not exceed 60MPH and the pack must form in current race position in single file.

- Conduct During Safety Car Period

Drivers involved in the incident should form at the back of the pack, in order of relative position before the incident, unless there is an obvious instigator. Competitors must keep a reasonable distance during the Safety Car Period. Brake testing during the Safety Car period will not be tolerated and may lead to penalties, either race meeting or championship. Warming of tyres is permitted but must be undertaken in a safe manner with due consideration given to other competitors. Competitors who leave the track by their own volition during the Safety Car period may be passed by the rest of the pack and the competitor will form at the back of the field.

Drivers not involved in the incident may pit during a Safety Car Period, but will resume the race at the back of the field. If the grid has not formed by the time the pole sitter reaches the pit lane entrance, the safety car may continue for another lap. It is YOUR duty to ensure the safety of your fellow competitors.

Race Meeting Set-Up

Race 1 grid order is qualifying results

Race 2 grid order is the finishing order of Race 1.

Race 3 grid order is the REVERSE of the Race 2 finishing order.

QUALIFYING

We ask that all competitors are on Xbox live 15 minutes prior to the start of the race meeting, and appear online. Where necessary, if each competitor could post "In" in the relevant race meeting thread on the TORA forums. Anyone who wishes to race without posting "In" will need to wait the race meeting organizers confirmation before being allowed to race.
TORA's 'Live Timing' system will be updated prior to the race meeting with who your lobby host will be for qualifying, and will be updated during the meeting with the results. One invite will be sent out to all race entrants. This invite will also denote your qualifying lobby.

If a connection issue is apparent please contact the race director or lobby host as soon as possible and they will do their best to ensure you can connect to the qualifying lobby.

Competitors who are not connected to the host's room at the start time without reason stated before the start time of the race meeting will not be able to take part in qualifying. The qualifying session will start no later than 5 minutes from the designated race meeting start time.

Settings

Qualifying commences at 8PM BST (Europe)/9PM EDT (America) prompt.
Qualifying will take place over a 5 lap session.
This consists of;
1 x 'Out Lap'
4 x 'Hot Laps'


-Collisions will be forced off
-Damage will be set to Simulated damage
-There will be no roll off delay - you must find your own space on track.
-The Grid will be set to Random
-Drivers should then complete all 5 laps to the end of the session.
-Times will then be uploaded to the Live Timing application by the chief marshal of the meeting
-Clean laps take preference over Dirty laps. A slower clean lap will qualify in front of a faster Dirty lap.

RACE

TORA's 'Live Timing' system will be updated after qualifying has taken place to update you who your lobby host will be. We ask that all competitors remain on Xbox live for the start of the race. ONE invite will be sent out to all race entrants. This will denote your race lobby. If a connection issue is apparent please contact the race director or lobby host ASAP and they will do their best to ensure you can connect to the race lobby.

Competitors who are not connected to the host's room, or contacted a race official to explain a delay, after 10 minutes of the race lobby invite has been sent will not be able to take part in race.

Race - Grid will be the results of the qualifying session. All drivers with "clean" laps in qualifying will be before all drivers who set "dirty" laps. Races will take pace over a pre-determined amount of laps. Please see the Season Calendar for details.

There will be three races in an evening, and each will last around 15 minutes (in equivalent lap number).

Race One will form up on the grid in the order in which the competitors qualified.
Race Two will form up on the grid in the order in which the competitors finished Race One.
Race Three will form up on the grid in the REVERSE order in which the competitors finished Race Two

There will be no mandatory pit stops during the races.

Parade Lap and Standing Start

Competitors will perform a single Formation lap to set the grid positions, before a standing start on lap 2 begins race conditions. We ask all competitors to listen to the lobby host for what speed they should drive on the parade lap - around 80mph maximum. Competitors are asked not to move until the lobby host confirms when they can move off. We ask that competitors do not race one-another in the formation lap as to not interfere with the grid order, any resulting infringements will be reported to the race director and penalties may be given.

To achieve the standing start the competitors may be led by the lead car until they reach the start/finish straight. When the lead driver reaches the start/finish straight, the driver will form up in the relevant grid slot. Each driver behind must form up in their order in the relevant grid slots. When the driver in last position on the grid has formed up and is in their grid slot they must tell the lobby host that they are ready. The Lobby Host will then confirm the grid is set and ready. The lobby host will pick a time on the overall Race Timer for when the race will start. The time that is chosen must be 10-15 second ahead so that the entire grid can prepare to start. When the timer reaches the chosen value the race will commence by all drivers accelerate from their grid slot. Jump starts will be investigated by the Stewards and will results in penalties.

At circuits in which there are Grid Boxes, we will be using them as designed. If there are "multiple grid boxes" we will be using those with the yellow markings.

For circuits without grid boxes, we ask a 25 foot difference between each grid position. This is mandatory, anything less than 25 foot gap may result in a penalty.


Settings

- Collisions during all races will be on, and set with Simulation Damage. Driving Line and Normal/Simulation Steering are the only allowed driving aids that may be used. TCS, ABS, STM, Auto-brake and Auto-gears are prohibited. Manual gears must be used but it is up to the competitor if they wish to use the clutch or not.
- The race will be set to a pre-determined amount of laps which the lobby host will make aware to the competitors in the lobby.
- The Grid Order will be set to MANUAL

Race Etiquette

-Touring Car racing is defined as non-contact but a certain level of door rubbing and panel bashing is inevitable. With Simulation damage on please take care when racing with each other so you do not ruin other people's races as well as your own. If you are found to be causing incidents that were avoidable then action will be taken by the stewards. Please see the Steward Handbook for details on the action and penalties that may result.[/b]
______________________
2012 MMTCC Sedan Championship 2016 VTCC TC250 US Championship 2017 TORA Club Racer D UK Championship



TORA Race Number

: 18






Number of posts

: 13798


Location

: The Land That Time Forgot


Registration date

: 2012-04-20


Reputation

: 234



@flyin mikey g i have to change for the '07 civic caused i didnt find any tune for the '16 civic who fit in the 2600-2800lbs and max 300hp




TORA Race Number

: 933






Number of posts

: 20


Location

: canada


Registration date

: 2018-03-31


Reputation

: 0



Max leclerc1234 wrote:@flyin mikey g i have to change for the '07 civic caused i didnt find any tune for the '16 civic who fit in the 2600-2800lbs and max 300hp

OK. Since you raced Round 1 in the 07, you're good to continue with it.
______________________
2012 MMTCC Sedan Championship 2016 VTCC TC250 US Championship 2017 TORA Club Racer D UK Championship



TORA Race Number

: 18






Number of posts

: 13798


Location

: The Land That Time Forgot


Registration date

: 2012-04-20


Reputation

: 234



@flyin mikey g

is there anyway that we can change car ? race 2 and 4 i was replacing BoostSyndicate but now i am racing on my own....







Number of posts

: 79


Registration date

: 2018-04-12


Reputation

: 0



As of Race 4, you were actually in that team. Rules state a team gets one sub for one round, then The Butler had you added to that team for the remainder of the series per one mid season team change.

If the team agrees to change cars, then that can be done, but as of now, you are in the team not a privateer.

______________________
2012 MMTCC Sedan Championship 2016 VTCC TC250 US Championship 2017 TORA Club Racer D UK Championship



TORA Race Number

: 18






Number of posts

: 13798


Location

: The Land That Time Forgot


Registration date

: 2012-04-20


Reputation

: 234



Similar topics
---
Permissions in this forum:
You
cannot
reply to topics in this forum